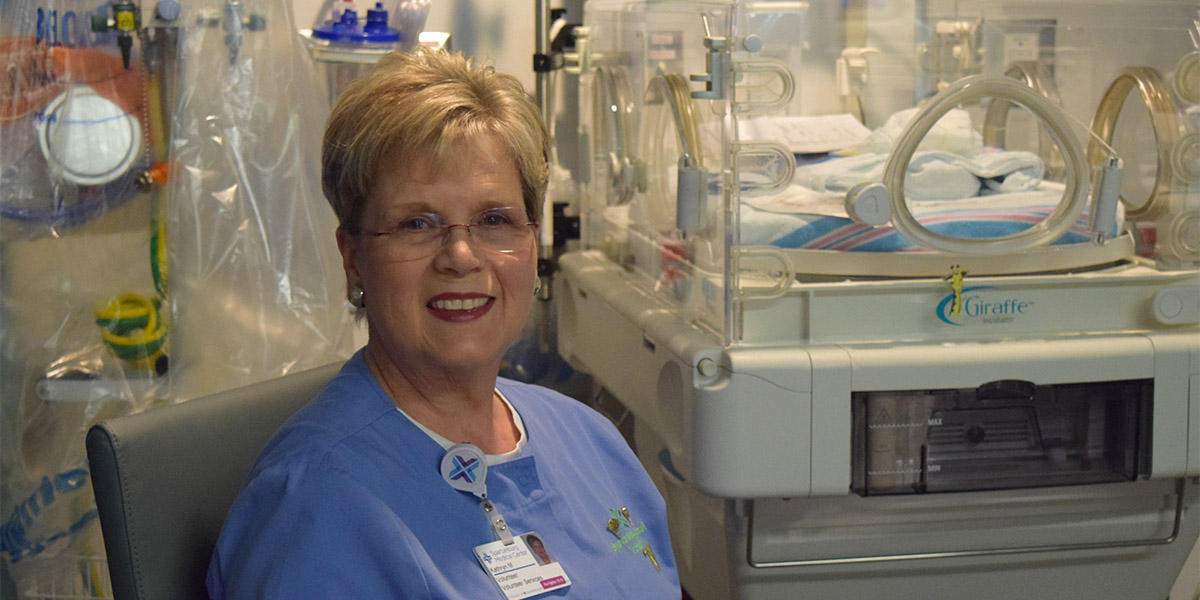 NICU volunteers support staff, newborns
Kathryn McMillan and Charles Morrow look forward to Wednesdays. That's the day they volunteer in Spartanburg Regional's Neonatal Intensive Care Unit (NICU).
NICU volunteers rock babies who are crying and need comfort.
"It's such a joy to see a baby who's stressed and upset, and to take them in your arms. They calm down and feel better," McMillan said.
Some babies in the NICU were born prematurely. They might be as small as a pound and a half. The NICU also serves newborns who are full-term but arrive with a variety of illnesses. Morrow said the babies are often tense.
"I can hold them close and feel them tense up. They'll have both hands squeezing my finger as hard as they can," he said. "It's rewarding when they relax after you rock and sing to them."
Morrow has been a volunteer with Spartanburg Regional Healthcare System for about 15 years; McMillan for five. Both are retired and wanted to find a way to give back to their community.
An important need
The job of holding and comforting NICU babies is important. And research shows that physical and emotional comfort is important for growing babies.
 "We spoil them rotten, because we love on them so much," McMillian said.
All babies need lots of attention, and NICU babies need even more. As NICU manager Hope Garcia explains, many parents aren't able to be there with their children as much as they would like – they have to return to work, need to tend to their other children, or have transportation challenges.
"Our volunteers are irreplaceable. They help us provide all the attention needed," Garcia said. "They are proactive in helping the nurses and quick to help rock, talk, or read to a baby, which allows the nurses the time to tend to other babies' needs."
Other contributions
It's not the only way volunteers make a contribution. McMillan puts together packages of supplies for nurses so that they're ready when new patients arrive. These packages include many of the things that any new mother would like to have – like diapers, wipes, and towels, as well as numerous instruments needed to care for NICU babies.
He prepares these items so that nurses have more time to attend to their patients. 
"It helps them to be able to just pick up a bag and have the bed ready," he said.
Both McMillan and Morrow praise the work of the NICU caregivers they have worked with over the years.
"I look at the doctors and nurses here, and I see a lot of caring and tenderness. They treat each baby like it's their own," McMillan said.
"Oh, they care about these babies. You'll never find a more dedicated group," Morrow said.