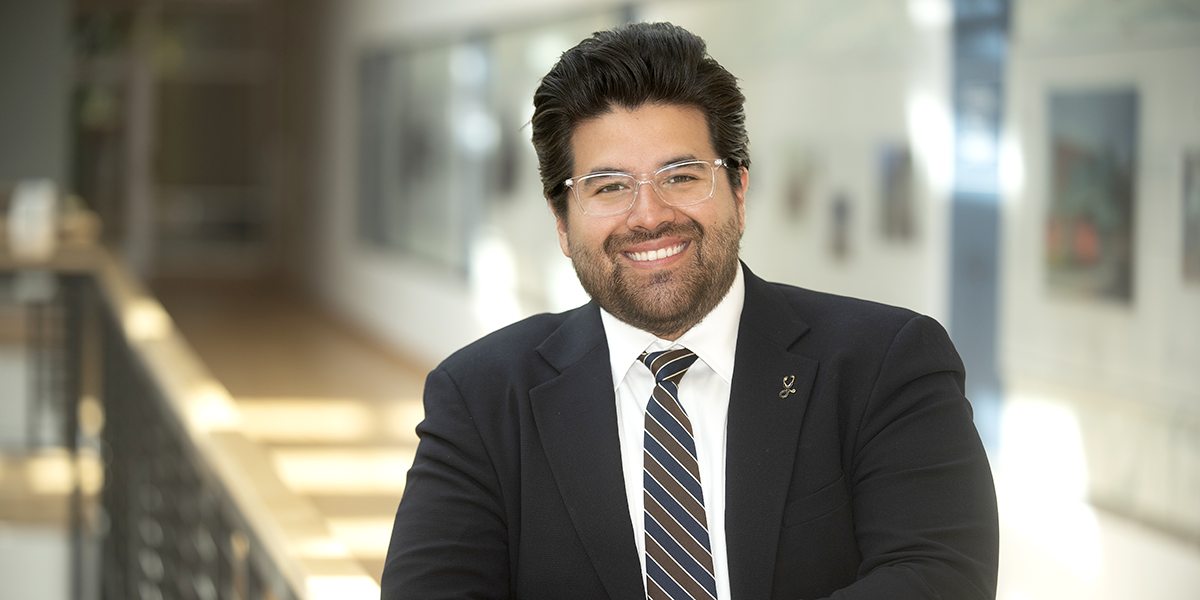 New Union doctor Jose Gonzalez, MD, has a passion for medicine, languages, music
Passion drives every aspect of Dr. Jose Gonzalez's life.  
First and foremost is his passion for caring for the sick. He wants to help people feel better, and he wants people to know as much as they can about fighting the illnesses they face.  
"If you have a disease, you have to know it," Dr. Gonzalez said. "I'll try my best to teach them, to inform them, to get them to know their disease." 
He has also had a passion for learning languages since he was a child. Beginning with his native Spanish, his mother then made him learn English.  
"After that, I realized I had a fascination with languages, so I wanted to learn all I could when I was young," Dr. Gonzalez said.  
Dr. Gonzalez now speaks Spanish, English, French and Portuguese.  
He's also a singer, a pianist, a guitar player and a martial artist – except that a cracked rib sidelined him from Brazilian Jiu Jitsu, where he had earned his blue belt. 
Today, this multitalented doctor is accepting patients at Union Medical Center – Center for Family Medicine.  
Passion and compassion 
Dr. Gonzalez earned his medical degree from the Universidad Estatal de Guayaquil in Ecuador, then performed his internal medicine residency in New York City, at Bronx Lebanon Hospital. Over the years, he has worked in primary care, intensive care and as a hospitalist.  
At UMC – Center for Family Medicine, Dr. Gonzalez looks forward to caring for the community as a whole. He has a passion for serving anyone who is sick and for the elderly.  
Whether preventing or managing diseases, Dr. Gonzalez said that education is key. He encourages his patients to read up on their conditions and to ask plenty of questions.  
He also has an interest in anxiety and panic disorders and is writing a book on those topics.  
Dr. Gonzalez is driven to provide the best care he can.  
"I'm a passionate and compassionate doctor. I will always look after my patients' well-being," Dr. Gonzalez said.  
Today, he lives in Upstate South Carolina with his wife, Francesca, and a Maltipoo dog named Panchito.  
Schedule your appointment with Dr. Gonzalez now at Union Medical Center – Center for Family Medicine.