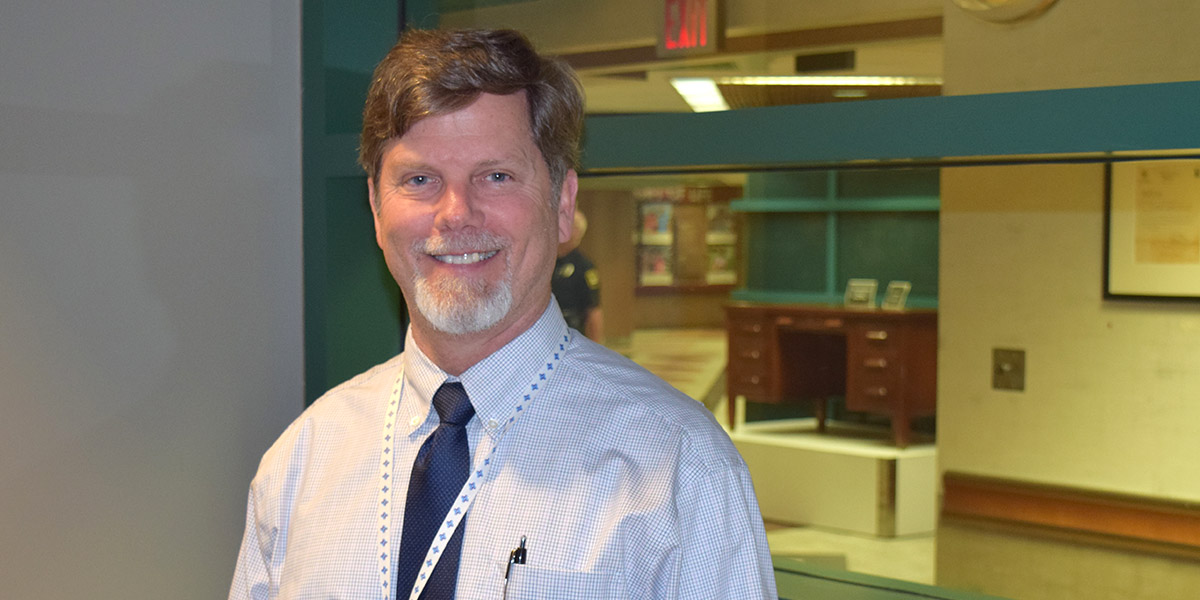 New Spartanburg Medical Center chapel funded by the Foundation
Chaplains are on hand day and night at Spartanburg Medical Center to visit with patients and family members. They respond to crises and support those who are frightened or grieving, whether it's through encouragement, prayer, answering questions or conversation.
All this is an important part of health care, says Carson Rogerson, director of chaplaincy and pastoral education.
"Holistic care is a foundation of our system, and that includes spirituality," Rogerson said.  
The presence of chaplains in the hospital plays a vital role. Still, Rogerson believes that more can be done to provide for the spiritual and emotional needs of patients and their loved ones. With the support of the Spartanburg Regional Foundation, he is working on plans for a new chapel – a place for quiet reflection,  prayer, and emotional recharging.
Spartanburg Medical Center has a chapel, but it is small and situated in a difficult-to-find location. A new, larger chapel will be located in a renovated space near the hospital's main entrance, a short distance from the surgery waiting room and other high-traffic areas.
A $60,000 grant from the Foundation will make this renovation possible. Along with necessary structural adjustments, the chapel will include stained-glass windows, decorative stone, a kneeling bench, and spiritually-themed artwork. It will be welcoming to people of diverse faiths and  backgrounds.
Rogerson said that in addition to serving as a place for individuals or families to reflect, the chapel will host group events and community gatherings. These include quarterly memorial services to honor those who have passed away during their hospital stay.
A more spacious, accessible, and inviting chapel has been a vision for Rogerson for a number of years. He's grateful to the Foundation for helping to make it a reality.
Development of the new chapel fits into the overall master facility plans for the campus.
"We are trying to create an environment so that visitors can easily access services they need. Having a larger, more attractive chapel fits that bill perfectly," said Phil Feisal, Spartanburg Medical Center president.
The current chapel will remain available for staff members to take a break for reflection and rejuvenation.
Each year, Spartanburg Regional Healthcare System departments, along with community non-profit organizations, take part in the Foundation's grants program. Grants awarded for the 2017 cycle total $646,000.
In addition to the new chapel, several SRHS departments were awarded grants that address diverse needs and opportunities. Click here to see a full list of the grants.