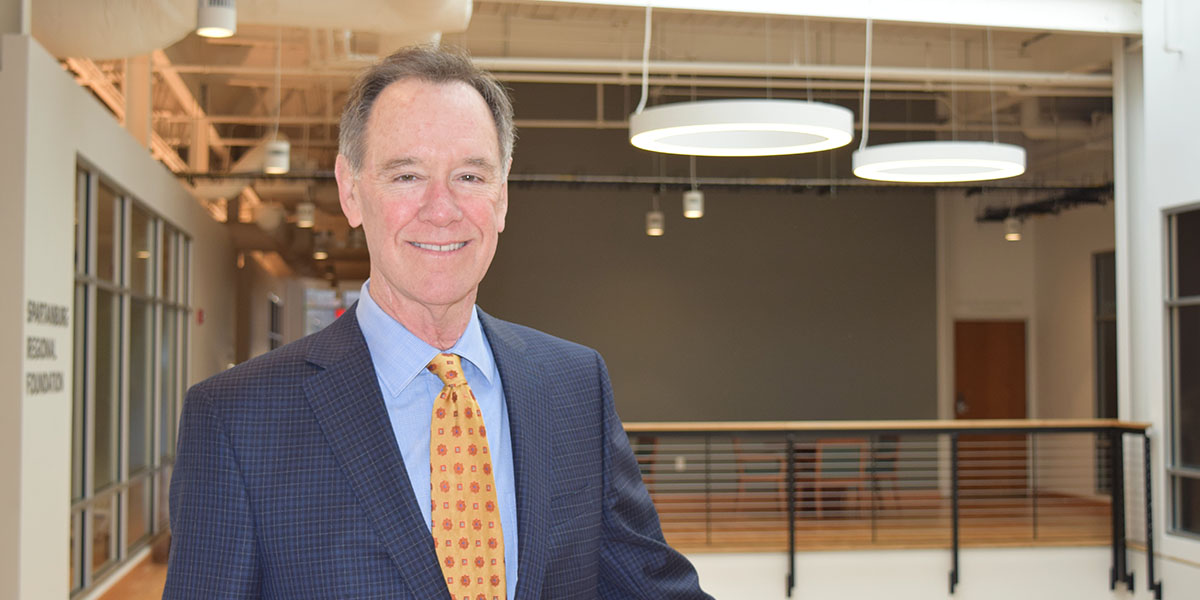 New officers, board members join the Spartanburg Regional Foundation board
It takes a strong team to contribute to the healthcare needs of a community. This group includes community members and physicians recently elected to serve on the Spartanburg Regional Foundation board of trustees and advisory boards.
Elected board members are leaders in the Upstate with a passion for health and a commitment to ensuring the quality of care provided by Spartanburg Regional Healthcare System. Foundation board members meet quarterly to oversee the work of the Foundation and the advisory board members assist with fundraising for the divisions of cancer, heart and hospice.
"We are pleased to welcome new members to our board of trustees and to our Cancer, Heart, and Hospice divisions," said Kristy Caradori, Foundation executive director.  "These boards are made up of talented individuals who are committed to the well-being of our community. They provide energy and enthusiasm, guidance and sound judgment for all that we do. We are grateful for their service." 
Many members hold volunteer and board positions in other organizations throughout the community.
Foundation Board of Trustees
Officers
Bill Burton (pictured above)
Dr. John Harrill
Anne Flynn
Julia Lyons
Scott Montgomery
New members
John Chapman
Garrow Crowley
Marsha Gibbs
Jon Jensen
Cancer Division
Officers
Andy Falatok
Dave Edwards
Chris Cannon
Billy Webster
New members
Louise Johnson
Drew Monitto
Liza Miller
Heart Division
Officers
Dr. Sidney Fulmer
Sue Rothemich
Kaye McIntyre
Chris Crowley
New members
Kenny Cribb
Sadie Chapman Jackson
Mike Kohler
Jada McAbee
Hospice Division
Officers
Mary Hope Rhodes
Bill Cummings
Debbie Philbeck
Darwin Simpson
New members
Jeff Barker
Mary Lee Cantey
Dorothy Josey
Vicky McAbee Noe