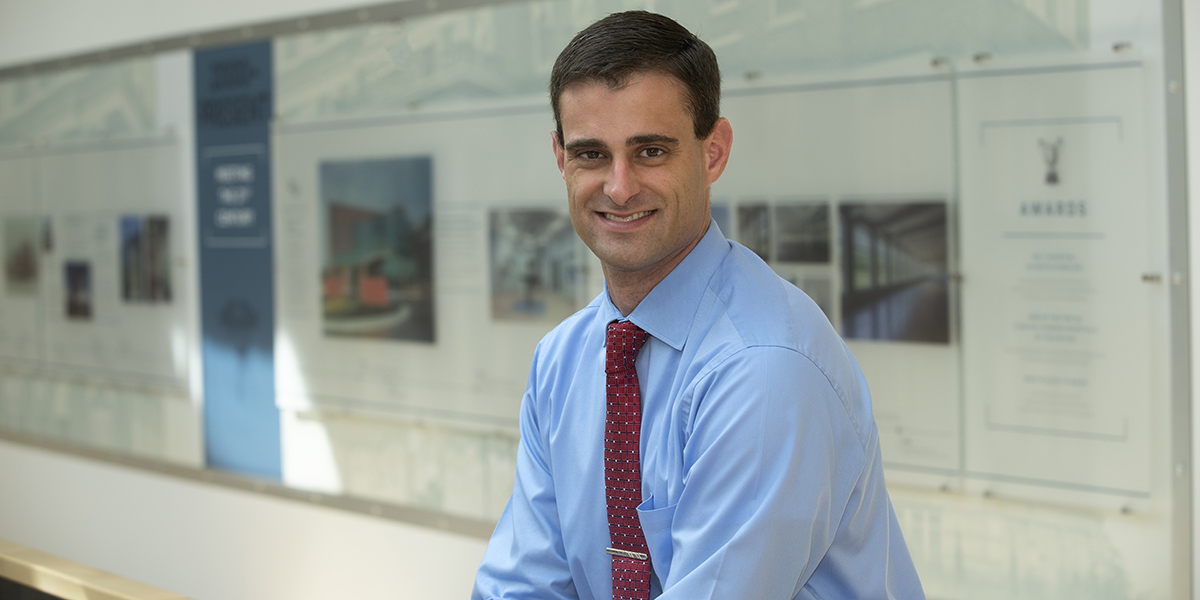 New Gaffney doctor Taylor Sears, MD, roots his patient care in faith, respect, love
Talk to Taylor Sears, MD, for any length of time and you'll hear a few words again and again.  
Respect. Love. Faith. Accountability.  
They're concepts rooted in Dr. Sears's natural drive to be good at what he does – and an acceptance that no one is always going to be the best. At that point is when his faith in God helps him.  
"Am I sufficient? There's a point where the answer is always no," Dr. Sears said. "There's a peace that comes with that and a joy and appreciation that Christ is sufficient for all I need." 
Whether it's spending three months building a medical mission in Guatemala, or leading an accountability group at his church, or helping patients work toward the health goals they are setting, Dr. Sears both respects and loves the people he serves, no matter who walks through the door.  
"Respect is not something you have to wait for someone to earn from you," Dr. Sears said. "It's something you get to be generous with and you get to be intentional to give to others." 
Today, Dr. Sears serves patients at Cherokee Medical Center – Center for Family Medicine – Peachview.  
A love of family 
A native of Hillsborough, N.C., Dr. Sears chose Appalachian State University to get his undergraduate degree. He attended East Carolina University to earn his Doctor of Medicine degree, and then chose another close-knit community to join – the family medicine residency program at Spartanburg Regional Healthcare System.  
Dr. Sears describes himself as someone who will seize any moment to be a good doctor – he will be intentional and present in each encounter, whether it's with patients, staff members or colleagues.  
Dr. Sears chose to be a family medicine doctor because it gives him the opportunity to care for the entire family.  
"I love working with kids, but I love taking care of all ages, men and women, the full spectrum," Dr. Sears said.  
'A cheerleader of sorts'
He describes himself as a guide for his patients, a doctor who encourages them to take ownership of their health.  
"I want to be a cheerleader of sorts, but the decisions my patients make are up to them," Dr. Sears said. "I'm not going to be the one there exercising at whatever time they're exercising, or the one choosing a vegetable, or skipping fast food." 
At the end of the day, Dr. Sears hopes he will have done everything he can to build long-term relationships with his patients.  
"I'm going to try to see my patients for who they are," Dr. Sears said. "I'm going to do my best to take care of them based on what their goals are and for who they are." 
Schedule your appointment online now at Cherokee Medical Center – Center for Family Medicine – Peachview.