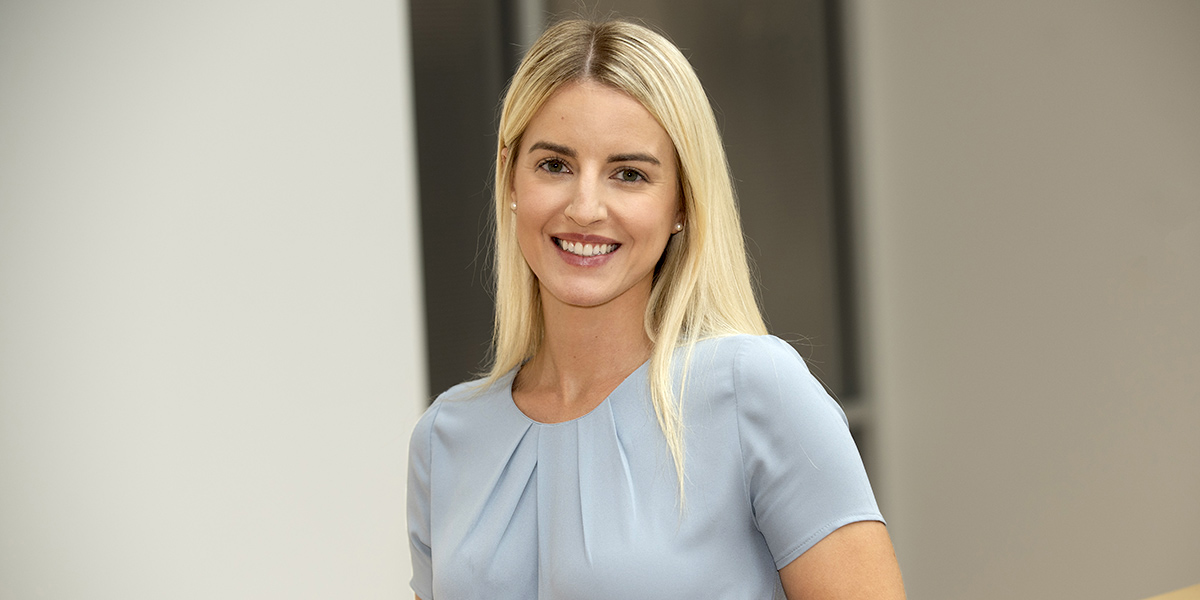 New cancer doctor stresses importance of honest, open discussions
If Ashleigh Porter, MD, wasn't born to be a hematologist/oncologist, then she's the closest anyone can come to it. 
Born in San Diego and raised in Detroit, some of Dr. Porter's earliest memories include making the rounds with her father, a hematologist/oncologist who is now retired.
"My dad used to take me to the hospital with him on weekends," Dr. Porter said. "It made them happy to see a cute little kid."
From those early days, Dr. Porter knew she would become a hematologist/oncologist. Today, she specializes in cancers of the blood, head, neck and gastrointestinal tract as part of Spartanburg Medical Center – Center for Hematology/Oncology and Gibbs Cancer Center.
A life filled with love
In college, Dr. Porter dived into her science classes – molecular biology, biochemistry and more.
"I always really liked science," Dr. Porter said. "I was always the kid with the microscope and the chemistry set."
While she could have turned that love of science into a life of research, Dr. Porter knew she'd miss one crucial element if she spent her days in a lab – people.
"Hematology/Oncology is a nice mix of science because the field changes so quickly and you have to stay on top of the research, but you also get to know people," Dr. Porter said.
Her love of science and medicine led her to another love – the man who became her husband.
"I met him in San Diego at a residency social event," Dr. Porter said. "We've been together ever since."
He's also a doctor – an orthopaedic surgeon – and the two are still newlyweds.
"We got married in September," Dr. Porter said. "We eloped. Our wedding got cancelled because of COVID."
They followed up their elopement with a small reception last May before both of them moved to Upstate S.C.
When she's not following research and he's not studying to complete his orthopaedic boards, they go hiking with their dog, a Corgi mix named Luci.
Dr. Porter's an avid hockey fan and follows the NFL's Detroit Lions.
Treating patients with openness, respect
It goes without saying that fighting cancer is hard. As a hematologist/oncologist, she knows the treatments can be rough and some of the outcomes grim.
"It's important to get to know your patients and to have very honest and open discussions with them about what might be the right decision for them," Dr. Porter said.
In the end, those decisions are up to the patient.
"It's my job to be up-to-date on what the best treatments are, and to present that information to the patient," Dr. Porter said. "There might be one option, there might be more than one."
A key factor in the decision-making process – quality of life. Dr. Porter wants to maintain a person's quality of life for as long as possible.
"If you get on a treatment and it's making you miserable, it sounds like that's not the right treatment," Dr. Porter said. "Because what's the point of living if you can't enjoy your life?"
Dr. Porter prides herself in treating her patients like family.
"Coming to a cancer clinic can be really scary, especially the first time," Dr. Porter said. "I really try to put my patients at ease, treat them like family and listen.
"That's what my dad always did."
Dr. Porter sees patients as part of Spartanburg Medical Center – Center for Hematology/Oncology.