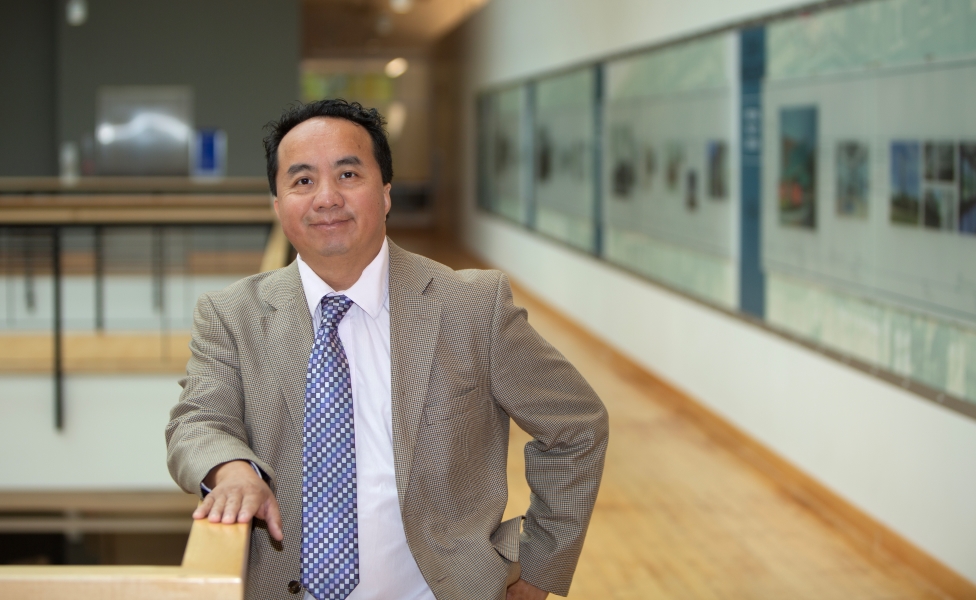 A near drowning led Dr. Steven Mouacheupao to pursue a career in medicine
Growing up in Boston for part of his childhood, Dr. Steven Mouacheupao had a near-death experience when he fell into the Charles River in the middle of winter.
After falling into frigid water with his brother, bystanders pulled them out and called paramedics. First responders resuscitated the boys, and the physicians and nurses treated them at a local hospital to bring them back to good health following severe hypothermia.
Looking back at the experience – how deliberate and compassionate providers were throughout the process – it was what first gave him the desire to join the medical field and care for others when they need it most.
"I just remember the doctors and nurses taking care of me. I thought that it would be so cool to be a part of the life-saving process when people really need help," Dr. Mouacheupao said. "That was certainly part of the motivation."
Dr. Mouacheupao is now with Medical Group of the Carolinas - Family Medicine – Duncan and currently accepting patients.
Family roots
Dr. Mouacheupao is a family-oriented person. With five children of his own, he has always been close to his own parents, who moved from Minnesota to Spartanburg two years ago. Dr. Mouacheupao followed his parents to the Upstate, where he found Spartanburg Regional Healthcare System to continue practicing family medicine.
His family is from Laos, where Dr. Mouacheupao was born. Dr. Mouacheupao is also fluent in Hmong, his native language. His father had been medic trained and would administer medicines for people in a small village during wartime. His father was the only one with medical experience in the village, so he had to treat a broad spectrum of patients, Dr. Mouacheupao said.
His parents had lived in Minnesota since 1981 but bought their former pastor's home and his five acres of land when they moved to Spartanburg. Dr. Mouacheupao can see his parents several times a week now that he has followed them to the Upstate, which has become home to a growing Hmong community for its climate, cost of living, land, and agriculture.
Importance of faith
Dr. Mouacheupao and his family are members of a Hmong Christian church in Spartanburg. He said he can see how God lead him into the medical field, and his faith has also influenced how he approaches his care for patients.
"My faith in God and trusting in Jesus is the most important thing in my life," he said. "I feel like God's hand has been in my life from the time I was born until now. It guided me along the way from Laos to America, to saving me from nearly drowning and then becoming a doctor. Throughout the whole education process, I would pray before every exam. He has guided my life."
'A good listener'
Dr. Mouacheupao always approaches his patients with a level of care and compassion, putting himself in their shoes before making decisions. He said his good listening skills has helped involve patients in the decision-making process.
"It is different when you are a patient versus when you are a doctor. I have tried to treat my patients the way I would want to be treated if I was the patient going in and having to see a doctor," he said. "So I try to use that as my primary philosophy, you know, treat the patient the way I would want to be treated."
Dr. Mouacheupao is now accepting new patients. Call Medical Group of the Carolinas - Family Medicine – Duncan at 864-560-3500 today to schedule a new appointment.