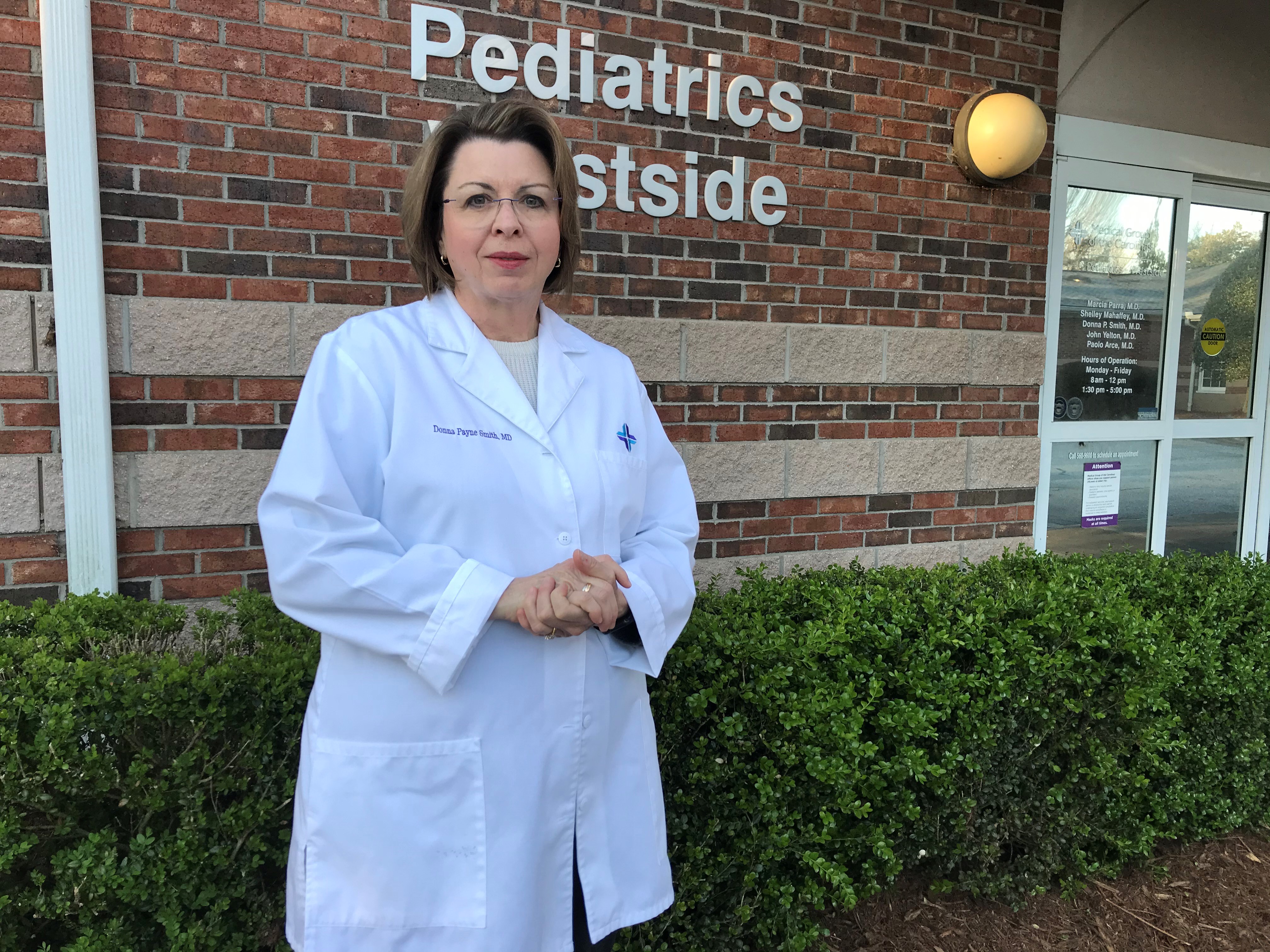 National Doctors' Day – a time to honor health professionals who provide care for those in need
At each stage of life, we depend on the expertise and guidance of physicians and other health professionals. They are there for us at some of our most joyous moments as well as in times of crisis.
They provide hope, encouragement and support.
To recognize the role that physicians play in the lives of individuals and in the health of communities, March 30 is recognized as National Doctors' Day. It's an opportunity to honor a local caregiver by making a gift to the Spartanburg Regional Foundation.
Your Doctors' Day gift will promote access to quality care for residents of the Upstate. Contributions to the Foundation support training for hospital staff, clinical innovations, technology upgrades, assistance for patients facing financial hardship and more.
The Foundation will send a special acknowledgment card to your honoree(s). Physicians say that these tributes are especially meaningful to them.
Donna Smith, MD, a pediatrician with Medical Group of the Carolinas – Pediatrics – Westside, said the recognition adds to the reward "of being part of a very special relationship."
"I feel that it is such a privilege to care for my patients, and I try so very hard to become part of the family as they grow from infants to young adults," Dr. Smith said, adding that she appreciates the impact of donors' generosity.
Doctors' Day was first observed in 1933 in Winder, Georgia. It was the brainchild of Eudora Brown Almond, whose husband, Charles, was a doctor. She sent greeting cards to physicians and placed flowers on the graves of doctors who had passed away.
The day of recognition grew over the years, and in 1991, President George H. W. Bush officially proclaimed March 30 as National Doctors' Day. The proclamation read: "More than the application of science and technology, medicine is a special calling, and those who have chosen this vocation in order to serve their fellowman understand the tremendous responsibility it entails."
To make a Doctors' Day donation in honor of your physician or other special caregiver(s), visit https://www.regionalfoundation.com/ways-give/honor-caregiver.