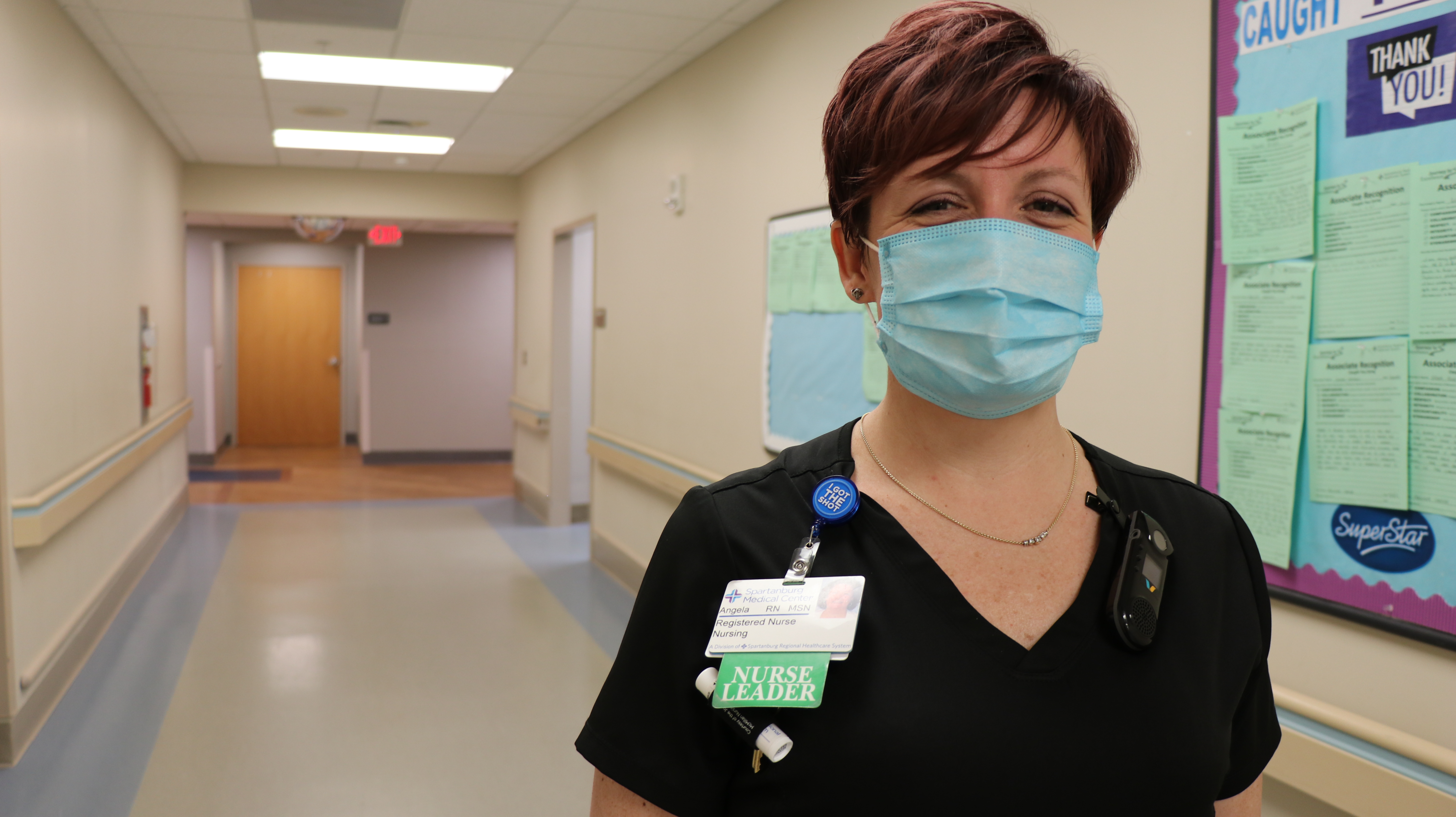 "My mental health has improved dramatically." Nurse shares her weight loss journey
Angela Barnett tried to hide that she was depressed.  
For 20 years, she was in a constant battle with weight loss.  
"I didn't want to buy clothes and actually try something on. I didn't want to go to functions with friends, because that meant I had to look at them and they looked thinner and prettier than me," Barnett said. "It weighs on your self-esteem, and you suffer from depression. You get really depressed when you are trying and exercising, and weight just stops coming off." 
All of that changed for Barnett on May 20, 2019, when she had gastric bypass surgery.
She made the decision to have surgery the year before, after traveling to Cabo for her husband's 40th birthday.  
"I wasn't able to fasten my seatbelt on the plane and I had a breakdown. I was tired of it and embarrassed," she said. "I didn't want to ask the flight attendant for a seatbelt extender. That was a pivotal turning point. I knew I couldn't live like this anymore and I had to do something."  
Barnett works at Spartanburg Medical Center as the nurse manager of the Post-Anesthesia Care Unit (PACU), and started researching Spartanburg Regional's Weight loss program.  
"I had looked into the bariatric program years before, but I talked myself out of it," she said. "I didn't have any comorbidities, so I continued on a rollercoaster of diet pills and diet fad plans."  
This time, she signed up for informational classes with Medical Group of the Carolinas — Weight Loss Services and heard Paul Ross, MD, speak.  
"He is with you for the whole journey," Barrett said.  
"Change your mind about how you see food" 
When a patient makes a decision to have weight loss surgery, it is a process that takes several months. Dietitians and counselors work with patients before the surgery.  
"You have to change your mind about how you see food," Barnett said. "I can't go to food anymore when I'm depressed, angry or even happy. You have to learn how to deal with stress or boredom without eating."  
Prior to the surgery, patients make dietary changes, such as limiting sugar and eating more protein. Counselors help with the mental side of weight loss.  
"You aren't doing this by yourself," she said.  
Two weeks prior to surgery, patients are on a liquid diet to prepare for the surgical procedure. The liquid diet also prepares patients for the post-surgical recovery before they can eat chewable foods.  
"Improved dramatically" 
Since her surgery, Barnett said her life has changed for the better, and she has more energy. Since her surgery, she has lost 116 pounds. 
"My mental health has improved dramatically," Barnett said. "My relationship with my husband and kids is better. We walk and go on hikes. We went to an amusement park, and I was able to ride all the roller coasters, because I could fit in the seat."  
While the whole process takes work and determination, Barnett recommends it.  
"I want everyone to know that it is worth it," she said. "It's worth having a conversation if you're really struggling. I don't want to go back to where I was."  
Learn more about the bariatric services offered by Medical Group of the Carolinas — Weight Loss Services or call 864-560-7070.  
Spartanburg Medical Center's bariatric program was re-accredited in March 2022 through the Metabolic and Bariatric Surgery Accreditation and Quality Improvement Program (MBSAQIP).