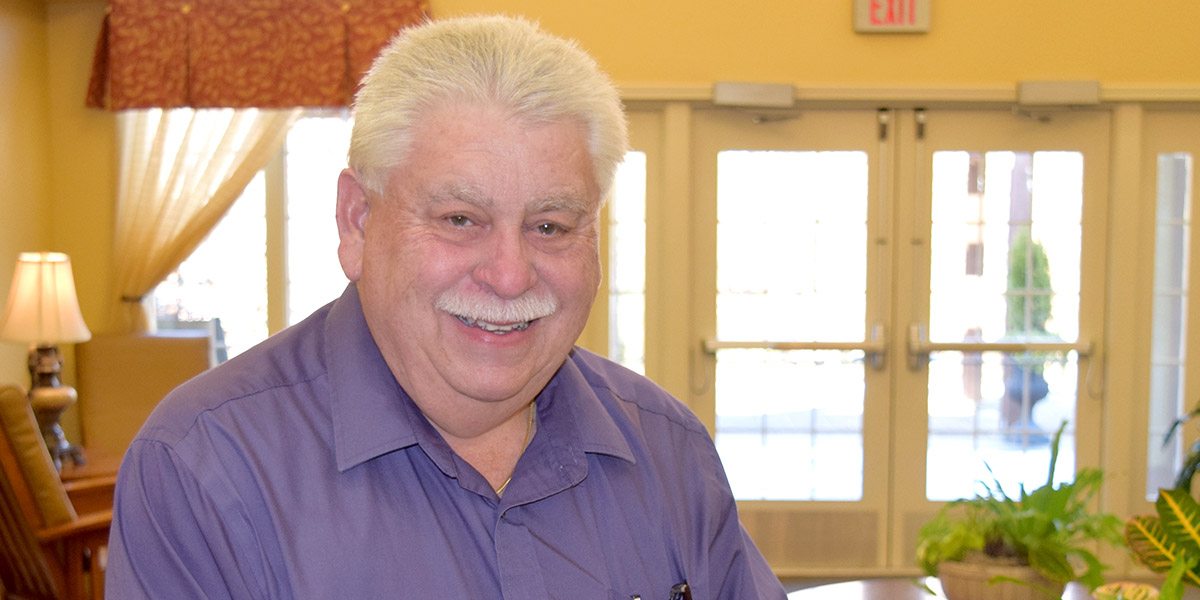 Musician lends talents to hospice patients
In the 1960s, Wayne Casasanta played keyboard in a regionally popular band called the Toy Factory. The group disbanded when its bass player, Tommy Caldwell, joined the Marines. Band members reunited a couple of years later – except for Casasanta, who had finished college and started a career in social services.
The Toy Factory soon evolved into the Marshall Tucker Band – a group that would pioneer the Southern Rock movement, producing radio hits and selling out concerts around the world.
Casasanta, who retired after a lengthy career with the state Commission for the Blind, chose not to dwell on what might have been.
"Sure, it would have been really neat to play at Madison Square Garden," he said. "But what I do here is more special to me. God has given me the opportunity to touch people's lives."
Casasanta plays his portable Yamaha keyboard in the rooms of patients at the Spartanburg Regional Hospice Home. It can bring comfort to a patient to hear a religious hymn or a popular song from their youth.
Sometimes the patient is sleeping, and the music is a comfort to family members and visitors. But, even when the patient is not alert, there are times when family members tell Casasanta that they can see an expression of calm come over their loved one's face when he plays and sings.
Patients and their families aren't the only ones who are moved by the experience.
"Sometimes it can be very emotional for me," said Casasanta, who also plays for seniors at nursing homes in the area.
He recalls being called into the room of a 41-year-old man who caregivers said had only about an hour to live. The family asked Casasanta to play "Buelahland." Gathering around their loved one, some of them were singing. Others were crying. Casasanta said he began to cry as he performed.
Casasanta usually suggests a hymn when he respectfully introduces himself at the doorway of patient rooms. But sometimes he gets other requests – maybe a blues or country song. And in Spartanburg, of course, there are still plenty of fans of the Marshall Tucker Band. So, Casasanta occasionally gets asked to play a song by his old friend Toy Caldwell.
"I tell them, 'Oh yeah, I know some of those songs,'" he said.
Mostly, Casasanta is gratified to have the chance to bring comfort to people going through a difficult time.
"I'm certainly not the most talented piano player," he said. "But the Lord can use anybody who's willing to give of their time to help others."
 To donate to Spartanburg Regional Foundation's Hospice Special Needs Fund, please visit https://regionalfoundation.com/ways-give/hospice.