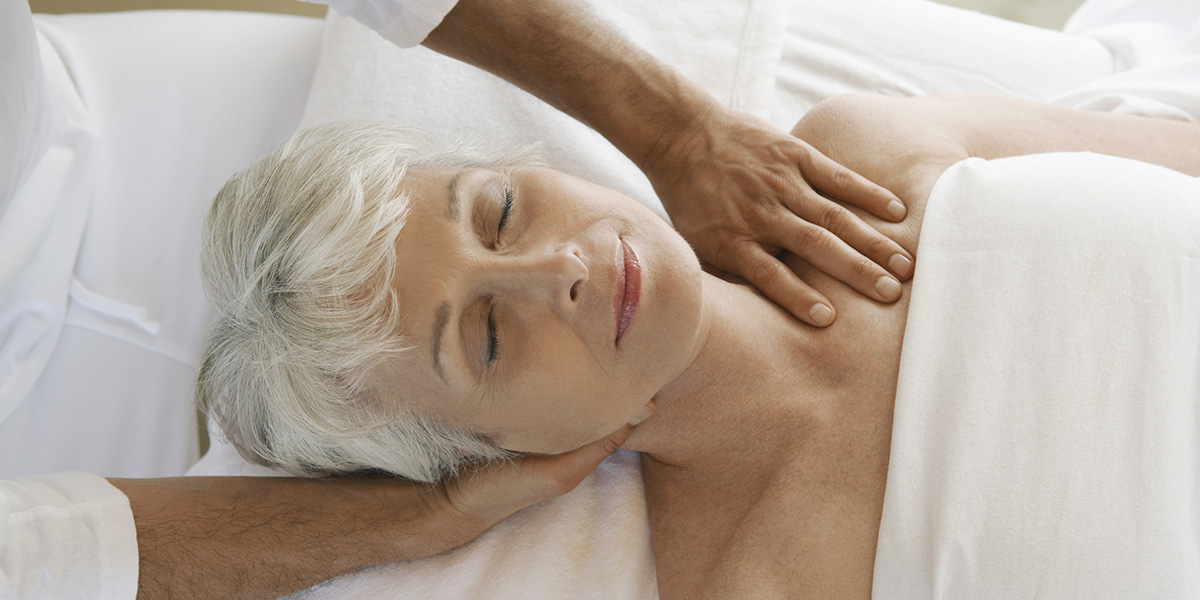 More than a vacation
Massage therapy … that's one of those treats people experience on vacations, right?
If you think so, then you could be missing out on a vital part of staying healthy. Just ask orthopaedic surgeon Sanjitpal "Sonny" Gill, MD.
"If you combine massage therapy with physical therapy, you can think of it as maintenance," Dr. Gill said.
The surgeon specializes in spine, neck and back surgeries and has worked with high-performance athletes with the Denver Broncos, the Colorado Rockies, the Greenville Drive, the U.S. Pro Cycling Championships and the Ford Ironman Triathlon World Championships.
Massage therapy is a crucial part of life after orthopaedic surgery, Dr. Gill said, and he sends his patients to the therapists at Spartanburg Regional's Center for Integrative Medicine.
"They take care of all our post-ops. I mean, from day one," Dr. Gill said. "It's fantastic to have that service at the hospital."
Dr. Gill sees patients at Pelham Medical Center, and so does the Center for Integrative Medicine.
"They're a crucial part of the treatment team," Dr. Gill said.
You don't have to be a surgery patient to use the massage services provided by the Center for Integrative Medicine. They offer appointments to the public at both Pelham Medical Center and Spartanburg Medical Center, with an office on the first floor of Gibbs Cancer Center & Research Institute.
"Our people are dedicated and they're safe," Dr. Gill said. "They understand the concept of hand-in-hand work with the other therapists."
Learn about massage with the Center for Integrative Medicine and make an appointment online.
Types of massage
Confused by the different aspects of massage? Here's more information, thanks to the online health library found at SpartanburgRegional.com.
Massage therapy can increase blood flow, relax muscles and relieve stress. There are many techniques, including these three common methods:
Swedish – Long strokes and kneading motions to relax muscles.
Sports – Various techniques to enhance athletic performance and aid recovery after exertion.
Oriental – Pressure applied to targeted points to enhance the body's own healing energy.
Questions to ask a massage therapist
The experts with the Center for Integrative Medicine are licensed massage therapists; some have advanced training to help cancer patients and more.
Here are nine questions you should feel comfortable asking any massage therapist.
What is your training? How long have you been practicing?
What massage techniques do you use?
Have you treated problems like mine?
What can I expect on a typical visit?
How long will treatment take and how much will it cost?
Do I need to prepare in any way?
Will I need to undress?
Will my insurance pay for the therapy?
Are there any side effects or reasons not to have massage therapy?