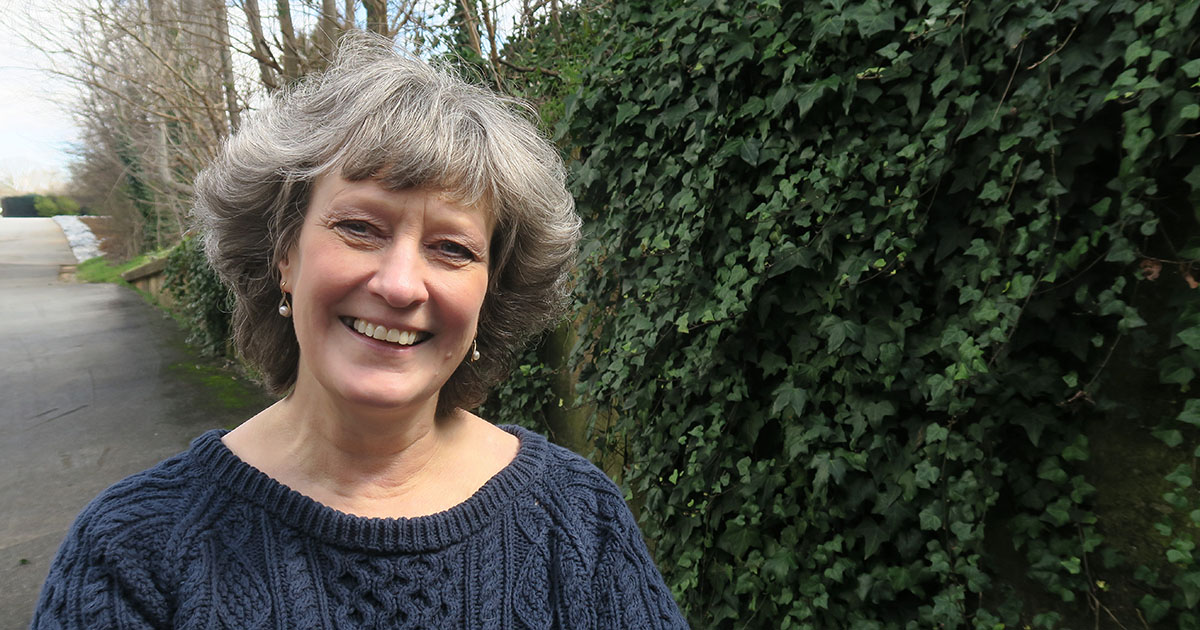 Mary Ellen Brooks, MD
'Medicine is a part of me'
For decades, Mary Ellen Brooks, MD, has served her patients with passion.
"Medicine is a part of me," Dr. Brooks said. 
She brings that passion and a lifetime of experience to her role as a new doctor at Medical Group of the Carolinas – Internal Medicine – Spartanburg. Most importantly, she brings a desire to help others.
Beginning her career
The New England native grew up in a traditional household.
"If you talk to my mom, I was supposed to be head of the PTA by my mid-20s," Dr. Brooks said.
Instead, she earned her Doctor of Medicine degree from New York University in 1984. After her residency, she entered the Air Force in 1987. As a major, she became the head of the cardiopulmonary department at Homestead Air Force Base in Florida, where most of her patients were retired military men.
"The majority of my patients were over 60, male and had heart or lung disease," Dr. Brooks said.
She served in the military for five years, during which time she started her family. After her honorable discharge, she returned to New England, where after some time as an internist she joined a medical practice in Derry, N.H., as a partner. She stayed for 23 years.
Changes in care
In New Hampshire, she developed an interest in treating women, especially those who were post-menopausal. Her interest stemmed from what she felt was a disparity in the medical profession at the time.
"Most studies at the time were done for males," Dr. Brooks said. "Medical literature at the time presumed that women were a lot like men. They're not."
As time went on, a larger emphasis was placed on women's health. Dr. Brooks contributed to the building of a breast cancer center. She went from rarely performing pap smears to scheduling as many as 10 a day.
After decades of running a practice in New England, Dr. Brooks decided it was time for a change.
"It's cold. It snows. The kids left home, and I was tired of the business aspects of being a partner in my practice," Dr. Brooks said.
So, she moved to Upstate South Carolina, where her medical world changed. She saw a lot more men as patients and began working with financially and educationally disadvantaged populations.
"At one point in my life, I'm talking to women about the importance of mammograms," Dr. Brooks said. "Then, I'm telling a man he needs a prostate screening assessment."
And while men and women receive different screenings for different issues, they all deserve a high level of care from their doctor.
"I treat people the way I want to be treated," Dr. Brooks said.
A doctor's job
Dr. Brooks sums up her vocation like this.
A doctor listens,
comes up with a diagnosis,
shares that information in a way the patient will understand, and
encourages them to follow recommendations.
If they don't, a doctor treats them anyway, and to the best of her ability.
"They have choices and you have to respect that," Dr. Brooks said.
Helping patients understand is crucial to her work.
"When you give someone a prescription, you can't assume they know what it is," Dr. Brooks said. "You have to explain things to people in a way that they will understand."
She looks forward to helping her new patients at Medical Group of the Carolinas – Internal Medicine – Spartanburg, and she expresses a lot of excitement for working with the team of internists and other professionals there.
"I want to be a partner with my patients," Dr. Brooks said. "I want to get to know them."
Are you looking for an internal medicine doctor? Make an appointment with Dr. Brooks. Call 864-560-6851.