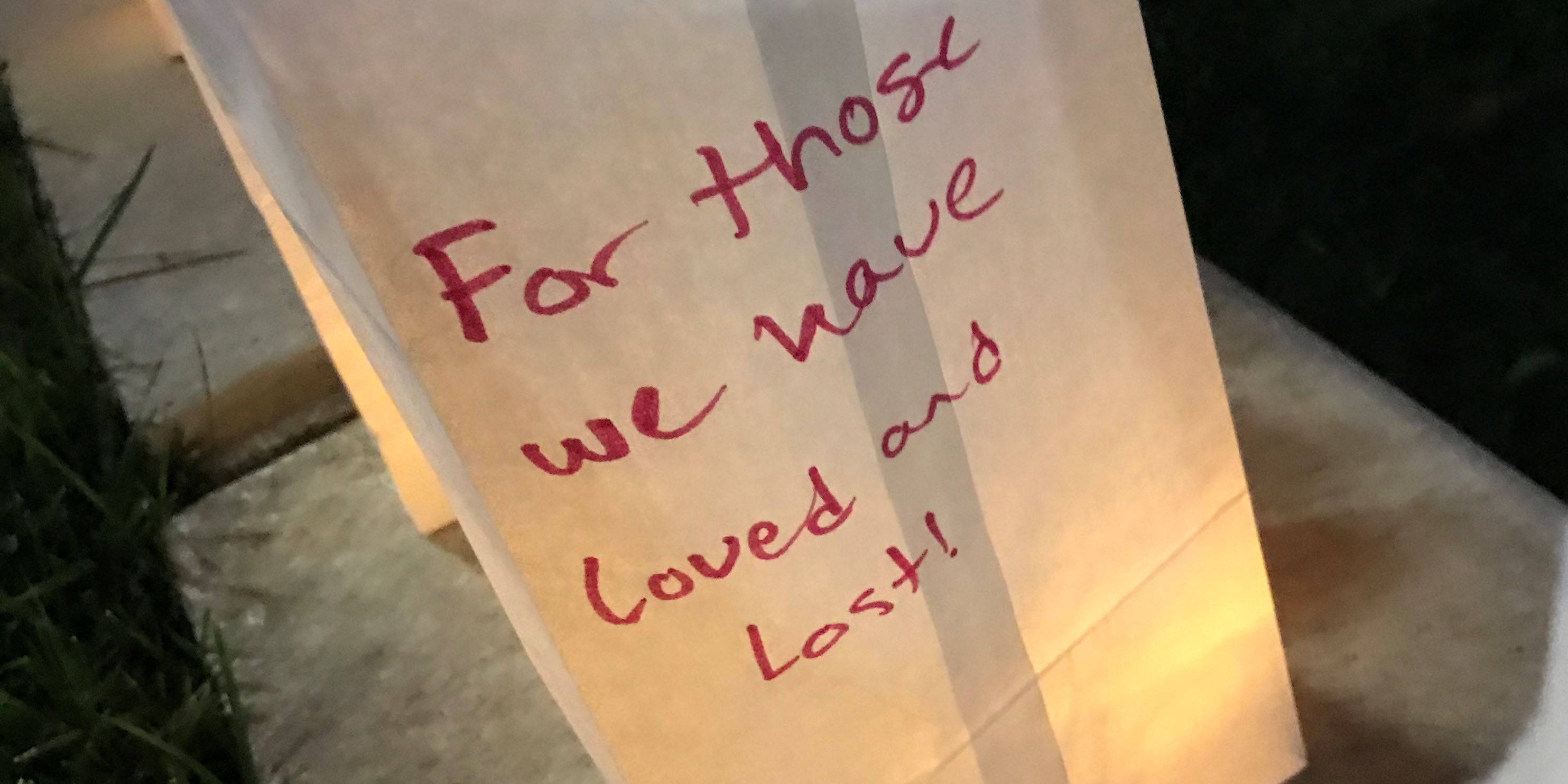 Medical students raise funds to support mammography assistance
On a cool Friday evening in late October, a group of students at the Edward Via College of Osteopathic Medicine (VCOM) came together to support an important cause – the fight against breast cancer.  
VCOM's Walk for Breast Cancer Awareness featured a stroll through the 18-acre campus, a food truck, a DJ and volleyball. The $5 participation fee went to benefit Spartanburg Regional Foundation's Mammography Assistance Fund. 
"I came out because my mom's a breast cancer survivor," said second-year student Lena DeLorenzo. "I know this will help people. It's a really beautiful way to spend a Friday night."  
Members of the Gibbs Cancer Center and Bearden-Josey Center for Breast Health teams were on hand, as well. They provided informational handouts, and outreach manager Kristy Hun demonstrated the way mammogram screenings work.  
"Even though they're going to be physicians, many of the students haven't seen a mammogram screening," she said. 
Before the walk got underway, Amy Curtis, MD, shared perspectives on the importance of mammography screening.  
Steve Corso, MD, spoke during a candlelight vigil following the walk. He discussed advances in screening and treatment of breast cancer and shared personal reflections on working with patients.  
"I think it's impressive that these students put all of this together," Dr. Corso said. "And I believe it's an opportunity for them to see the human side of medicine – the side you can't teach in textbooks." 
The Mammography Assistance Fund provides screening access for women who are uninsured or underinsured. Providing this support is important, health system leaders say, because mammograms help detect cancer early – when it is most treatable.   
"It is really inspiring to see a group of young people work together to support community members in need," said Kristy Caradori, executive director of Spartanburg Regional Foundation. "We are grateful for their generous contribution to benefit patients at the Bearden-Josey Center for Breast Health." 
Lead organizer Taylor Wilson, a second-year student who hopes to eventually work in oncology, was pleased by the turnout. And she appreciated the opportunity to connect with Spartanburg Regional staff members working in patient care.  
"I take my schoolwork very seriously, but this was a great chance to take a step back and remember why I decided to go into medicine," she said.  
To make a donation to the Mammography Assistance Fund, visit https://www.regionalfoundation.com/special-projects/mammography-assistance-fund.