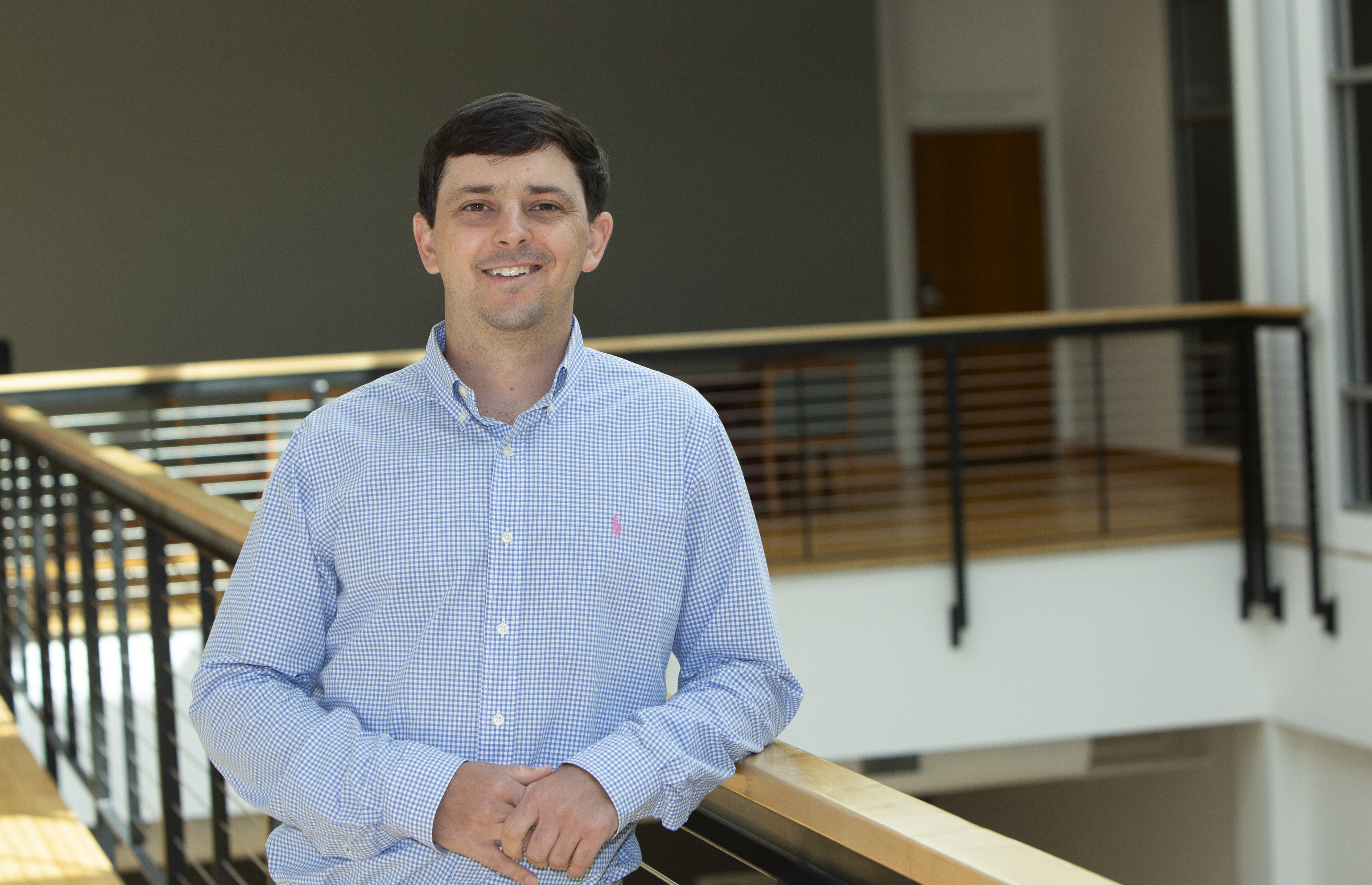 'Looking at the big picture': Dr. Clayton Coleman follows family's footsteps into internal medicine
There was never a question in Dr. Clayton Coleman's mind as to what he wanted to pursue growing up. 
His father and other relatives were all physicians, so the spark was ignited early on during the days he would see his family devote themselves to the profession. 
"I was exposed to it early on, and thought I was going to want to do it. Seeing my father and the way he enjoys his job pushed me towards it," Dr. Coleman said. "He taught me the value of hard work. I remember talking to him about it. And I remember in middle school saying I wanted to be a physician." 
Dr. Coleman is now accepting patients as the newest physician to join Medical Group of the Carolinas – Internal Medicine – Greer. 
An Alabama native, Dr. Coleman graduated from the University of South Alabama College of Medicine. He was drawn to work for Spartanburg Regional Healthcare System because of its physician-led healthcare services and the welcoming environment from the staff. 
Dr. Coleman wants to develop long-term patient relationships, and he loves the aspect of internal medicine that allows him to get a broad view of health concerns from patients who are 18 and 100 – and everything in between. 
"It's the broader scope and thinking about where they come from, their background and things like that that also play a huge role with some of the patients that we see," Dr. Coleman said. "So, it's refreshing from that perspective, and this way you get to know the person, too." 
Having recently gone through residency, Dr. Coleman said he is also coming in with fresh eyes utilizing the latest technology and best practices for patient care and treatment. 
"I want to be able to let them be heard and give them an opportunity to be involved in their care so that we make decisions together," Dr. Coleman said. 
Growing up in Alabama, Coleman spent part of his free time volunteering with various organizations that met the needs of underserved populations. His philanthropy included getting to know second grade students to help them improve their reading skills in a "reading buddies" program. He also helped distribute food to the homeless population and volunteered at a free health clinic, where he helped distribute medications and navigate patients to exam rooms. 
"Just to see people not as fortunate as I was growing up and what they had to deal with, I guess my eyes were opened up to how lucky I was. And that, if I did become a physician, I would be able to give back to patients and families in a way," Dr. Coleman said. 
Now getting comfortable in South Carolina, Dr. Coleman said he enjoys the quality restaurants in Greenville and Spartanburg and watching sports. 
Dr. Coleman is accepting new patients and appointments can be scheduled by calling Medical Group of the Carolinas - Internal Medicine - Greer at 864-879-7556.