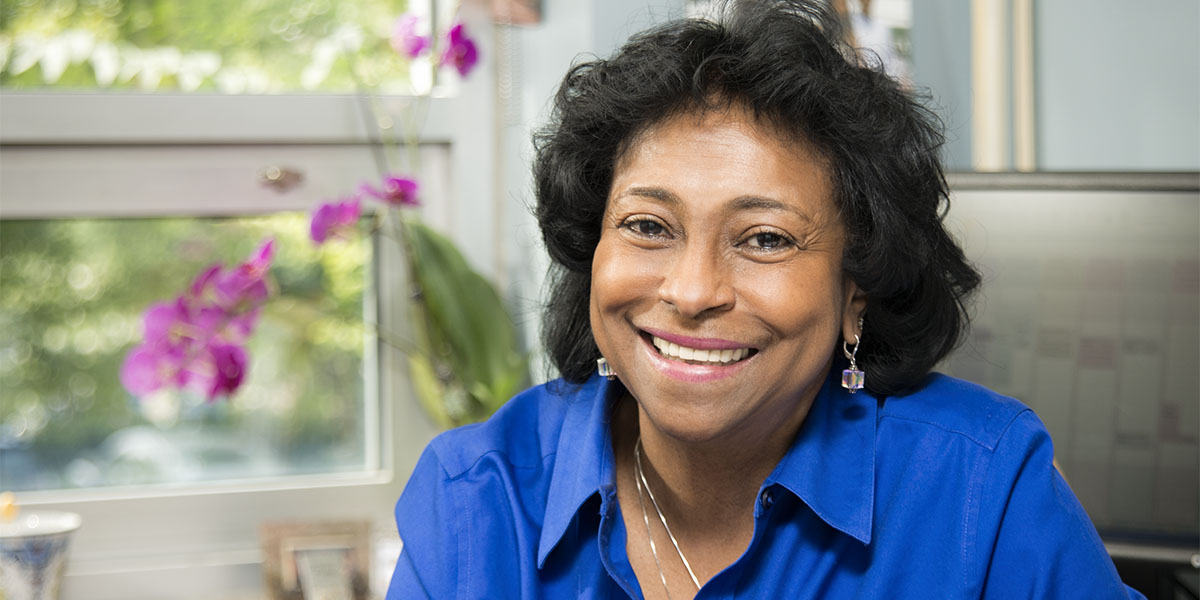 Longtime SRHS associate partners with Foundation to help employees affected by COVID-19
Colleagues describe longtime Spartanburg Regional Healthcare System associate Lizzie Staggs as compassionate, generous and loyal. 
As the administrative assistant in the Chaplaincy and Pastoral Education office at Spartanburg Medical Center, she is known for her commitment to helping patients and associates. Since April, Staggs has been at the forefront of a program aimed at providing financial support to Spartanburg Regional associates impacted by the economic consequences of the COVID-19 pandemic.  
The Spartanburg Regional Foundation created the COVID-19 Employee Emergency Fund last spring in anticipation of financial difficulties for staff members or their family members during the pandemic. The fund provides financial assistance to help with the cost of groceries or medications, as well as payment of rent or utility bills. 
Employees seeking support submit an application that is reviewed by a committee made up of associates from across the healthcare system. Staggs serves as the point person in the process. She helps answer questions and provides associates with updates when an application status is requested. 
"Lizzie's role in supporting employees through this fund is absolutely essential," said Kristy Caradori, executive director of the Spartanburg Regional Foundation. "She is a key resource for those who need help with their application, but it's more than just that – she's a great listener, and she provides friendship and encouragement for those dealing with a difficult situation."  
Lizzie said the work has kept her busy with processing applications every day throughout the summer. The experience has been rewarding for Staggs.  
"The people we've been able to help are so appreciative. They talk about how much the support helps their families," she said. 
One recipient wrote Staggs a handwritten note that read, "The peace of mind that comes with your help is wonderful. I will find a way to pay this forward." 
Staggs has worked for Spartanburg Regional since the 1970s. Since 1981, she has been with the Chaplaincy and Pastoral Education program, which provides around-the-clock support for patients and their loved ones with a focus on emotional and spiritual well-being.   
As a longtime supporter of the Foundation, Staggs is a Foundation Employee Campaign donor and has served on the Foundation's board of trustees. She partners with the Foundation to coordinate the Chaplain's Fund, dedicated to patients facing financial hardship.   
Staggs also coordinates a separate emergency support fund for employees that was established years before the pandemic began. The fund provides assistance to employees going through difficult times, financially, due to an illness in the family or other unforeseen circumstances.

"Lizzie has been such a strong supporter of the Foundation over the years," Caradori said. "We are grateful for her many contributions, and we couldn't ask for a better partner in this ongoing effort to support health system employees during the pandemic." 
For Staggs, she is proud of the work she does and feels pride in the organization she has worked for nearly five decades. She has seen the COVID-19 Employee Emergency Fund make a difference in the lives of SRHS associates. 
"I'm really glad to have a role in helping those in need," she said.                                          
To learn more about the COVID-19 Employee Emergency Fund, visit https://www.regionalfoundation.com/ways-give/covid-19