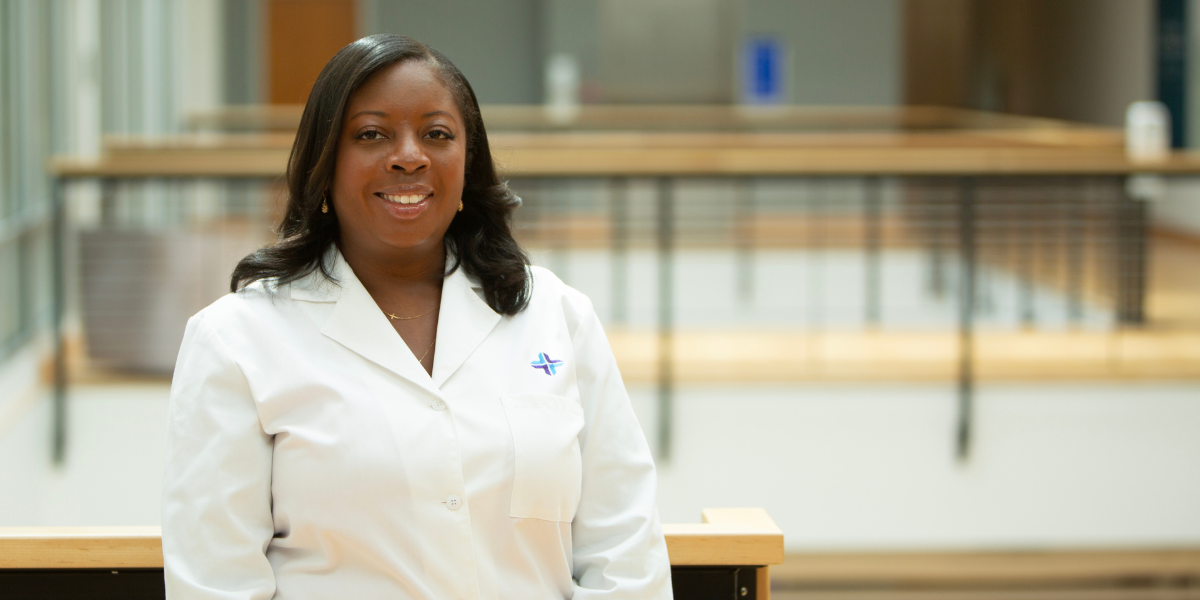 Katherine Whitten, MD, joins Woman's Clinic to serve patients throughout important stages of life
Growing up, Dr. Katherine Whitten's pediatrician made such an impression on her at a young age that she nearly pursued a career in pediatrics.
Instead, after going through a women's health rotation during medical school at the University of North Carolina at Chapel Hill, she knew obstetrics and gynecology was the right fit for her.
Dr. Whitten said she enjoys caring for women throughout many stages of their lives.
She is now accepting patients at Medical Group of the Carolinas – Woman's Clinic.
Genuine care at Woman's Clinic
Dr. Whitten moved from Conyers, Georgia, where she had been working as an OB/GYN for a private medical practice. A friend who works for Spartanburg Regional Healthcare System encouraged her to interview.
Dr. Whitten pursued the opportunity, almost reluctantly, to please her friend, but fell in love with the practice after getting to know the physicians and associates at the Woman's Clinic. Everyone is genuine, she said, and the reputation of the group spoke volumes about their expert level of care and compassion toward patients.
"I can tell the people here really care," Dr. Whitten said.
Patient care
Dr. Whitten wants her patients to be well-informed and have the right information to help them make the best choices about their health care.
"I like to make sure my patients have a complete understanding," she said of treatment options, risks and benefits. "Then I can care for you, and we can decide together and make an informed decision on what you want to do."
Outside of medicine, Dr. Whitten loves traveling and exploring new places with her husband, who works in the film industry. She is also passionate about NFL football and cheers for the Atlanta Falcons.
To schedule a new patient appointment with Dr. Whitten, call Medical Group of the Carolinas – Woman's Clinic at 864-699-5020.