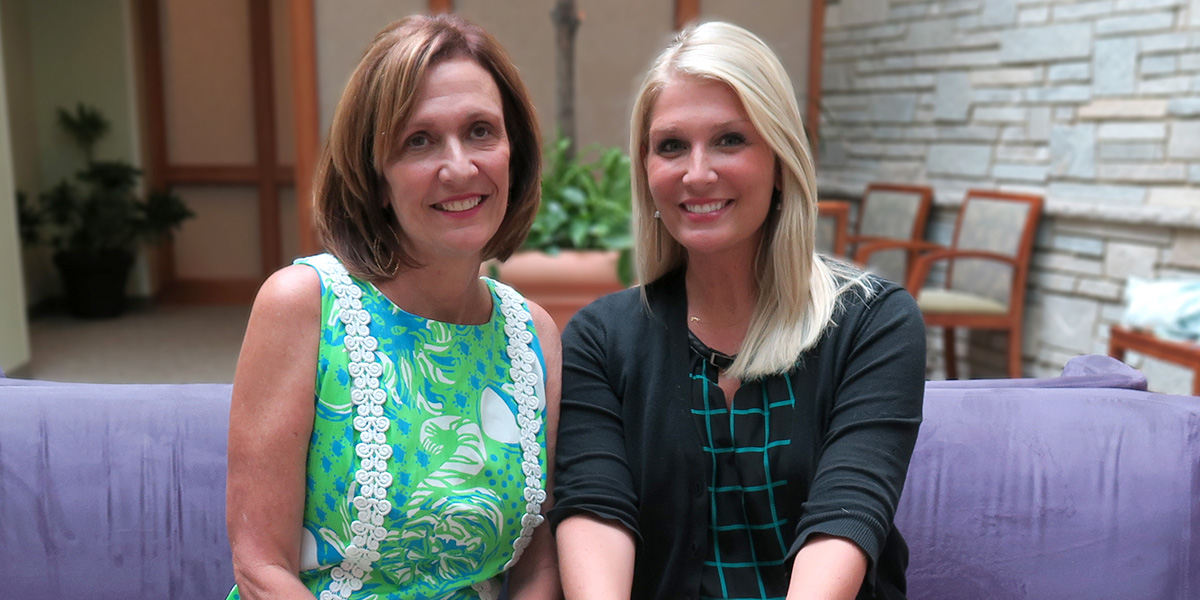 'It's the worst feeling – cancer'
"When I was waiting on that purple couch, wearing that white robe, my mind was just going a hundred miles a minute."
– Lori Axelrod, 6-year cancer survivor
It was 2009, and Lori Axelrod was not planning on being diagnosed with breast cancer. As a dance instructor, she was in great shape. She was only 49.
Lori knew James Bearden, MD, socially, and remembers joking that she hoped never to know the oncologist professionally. It wasn't much later that she went for a mammogram.
She was teaching a group of preschoolers when she received a call from Dr. Bearden.
"I need to talk with you," he said.
At her doctor's appointment, with her daughter Marisa by her side, Lori was told that the digital mammogram had detected a small irregularity. Dr. Bearden said further investigation was needed.
"It's the worst feeling. The word 'cancer' – it's not a word you ever want to hear," she said.
Waiting for the results of her biopsy was agonizing.
"It's very scary," she said. "You're thinking, 'Are you going to be OK? Are you going to make it?'"
Fortunately, her cancer was caught early. Lori underwent radiation. It was by no means easy, but she completed treatment at the Bearden-Josey Center for Breast Health in less than a year and was given excellent reports by her doctors.
"If I had not had a mammogram when I did, it could have been much worse," Lori said. "Get checked – it could save your life."
Lori is the owner of Miss Marion's School of Dance, the popular local dance academy founded by her mother, Marion Feinstein. She stays on the go and feels great these days. She recently returned from a trip to China, where she traveled and taught as part of a cultural exchange program, and she enjoys spending time with her grandson and other family members.
"Every day, I just realize how important family is," Lori said. "And I want to accomplish something each day to make a difference in someone's life."