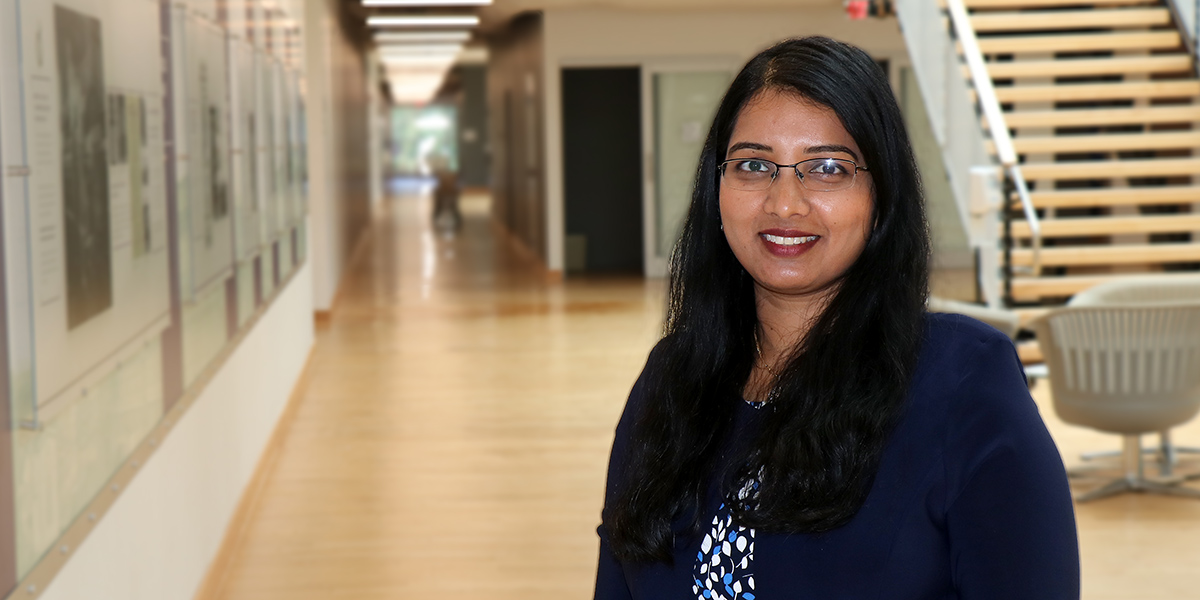 From India to Wisconsin to Gaffney, pediatrician strives for excellence on two continents
Hyderabad, India, is one of the 50 largest cities on the planet. Its founding dates back to the 16th century, and it was established by a sultan.
Marshfield, Wisconsin has a population of 19,118 – a community known as the "Hub City" because of the number of railroad tracks intersecting there (sound familiar?)Pediatrician Santoshi Lattupally, MD, has practiced rural medicine in both places.
"That was a big culture shock," Dr. Lattupally said.
Thanks to her experience in both places, Dr. Lattupally developed a love of serving rural communities. She has brought her wealth of experience and knowledge to serve families at Cherokee Medical Center – Center for Pediatrics.
'A strong place in my heart'
Dr. Lattupally grew up in Hyderabad, where she earned top honors in her studies to become a doctor – including awards from both the governor of the State of Andhra Pradesh and the president of India.
Her studies and early medical career focused on caring for underserved populations. She organized blood donations and mass polio immunization events.
She researched the impact of satellite clinics and telemedicine on NICU follow-up appointments. Attendance increased from 40 percent to 93 percent.
"People were missing appointments," Dr. Lattupally said. "Many people didn't show up because of the distance."
She came to the United States in 2015, spending two years shadowing hospitalists at Berkeley Medical Center in West Virginia.
Then, she discovered the Marshfield Clinic in Wisconsin.
"It really holds a strong place in my heart," Dr. Lattupally said. "I am proud to say I am who I am because of the Marshfield Clinic."
She performed her pediatric residency there and managed critically ill patients in the NICU and PICU at Milwaukee Children's Hospital.
She also loved the community. She didn't have a car there, and her neighbors would often offer to give her rides.
"I could relate very much to the people there," Dr. Lattupally said. "They were so nice."
Close-knit communities
Being part of a close-knit community is what drew her and her husband, Dr. Adarsh Kancharla, to Upstate South Carolina.
"We love the rich culture and heritage here," Dr. Lattupally said.
The weather doesn't hurt, either. Dr. Lattupally and her family are avid outdoorsmen.
Dr. Lattupally was also impressed by the culture at Spartanburg Regional Healthcare System.
"The physicians help each other here, and play a strong role in the administration," Dr. Lattupally said. "They also believe in serving underserved populations."
She looks forward to working in Cherokee County, in part because she enjoys the challenges and energy of working in a rural setting.
"The rural setting is more challenging and more dynamic," Dr. Lattupally said.
A patient listener
Dr. Lattupally describes herself as a patient listener who enjoys getting to know both the children who are her patients and their parents.
"I love kids," Dr. Lattupally said. "They're fun. They're playful. They have a positive energy. Even chronically ill kids will still smile."
She stresses the importance of regularly scheduled well visits, which allow pediatricians to detect issues before they become problems.
"Catching a developmental delay in time makes a huge impact on a kid's entire life," Dr. Lattupally said.
A mother herself, Dr. Lattupally believes in treating every child as if they were her own. She also encourages parents to take the time they need to think of questions, even if that means calling back later.
"Each child is different and special," Dr. Lattupally said. "There is no monotony in pediatrics."
Would you like to schedule your child's appointment with Dr. Lattupally? Call 864-514-1080.