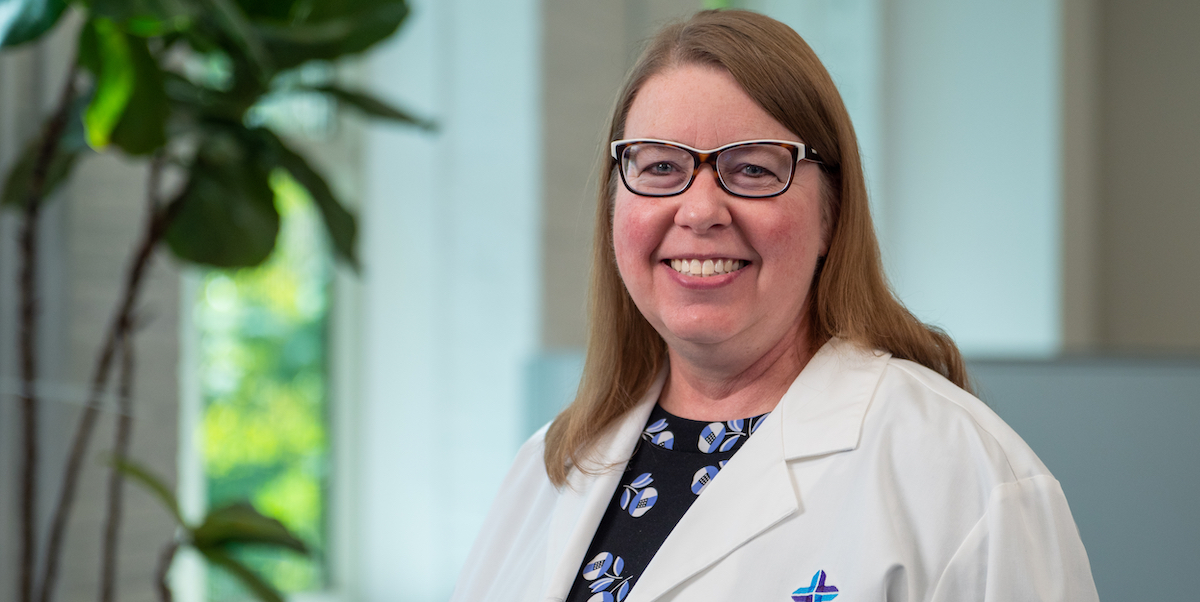 Neurosurgeon Dr. Christie Mina embraces the challenge of spinal surgery
Dr. Christie Mina loves a good challenge – it's what drew her to medicine.  
But the most important aspect of treating patients isn't navigating the complexities of a diagnosis, she said; it's caring. 
"Of course, you must know how to do all the procedures and diagnose things and manage complications. But I think the most important thing is being able to communicate well with patients," Dr. Mina said. "Because at the end of the day, the patient comes in and really just wants to know that somebody cares about what's happening to them and their outcome."  
An Upstate native and physician for more than 21 years, Dr. Mina recently joined the Spine Program at Pelham Medical Center.  
Dr. Mina grew up in Greenville and attended medical school at the Medical University of South Carolina in Charleston. She later completed residency and a fellowship at the University of Tennessee/Semmes Murphey Clinic Memphis and holds a board certification in neurological surgery.  
She performs spinal surgeries with a focus on small incisions and minimal disruption to the tissues, operating from the skull base down to the tailbone and being able to take different approaches to every part of the spine. 
"It's always been my first love," she said. "In residency, I did a complex spinal reconstruction fellowship, and that's what I enjoy the most. So, I'm really about minimally invasive surgery." 
There are also many types of spinal surgeries that do not require fusion, such as cervical disc replacements and simple discectomies, Dr. Mina said.  
"That's one thing I love about the spine: there are so many different areas with different anatomy and procedures and approaches that you can take," Dr. Mina said.  
Dr. Mina has moved her practice twice in her career, and each time her patients have followed her to the point where she has done surgeries on multiple members of the same family.  
"There are families out there that I've treated five or six of their family members, so many patients become friends," Dr. Mina said. "And that's what it should be about. There should be that element of caring and a relationship between the patient and the physician. I think we do that well at Pelham."  
When not performing surgeries, Dr. Mina enjoys the Upstate's beauty by hiking and being outdoors. Her passion outside of medicine is reading, especially science fiction novels. 
Looking back on her career, Dr. Mina is happy that she embraced neurosurgery and its challenges. 
"When I was back in college, I wondered what the biggest challenge I could think of would be. I loved fixing problems, and I thought surgery would be the biggest challenge," Dr. Mina said. "Then I looked at what would be the hardest surgery to do. So, I went and shadowed a neurosurgeon in the local community for a month and fell in love with it. I never looked back." 
Think you might be a candidate for spine surgery? Call 855-SPINE-CARE.