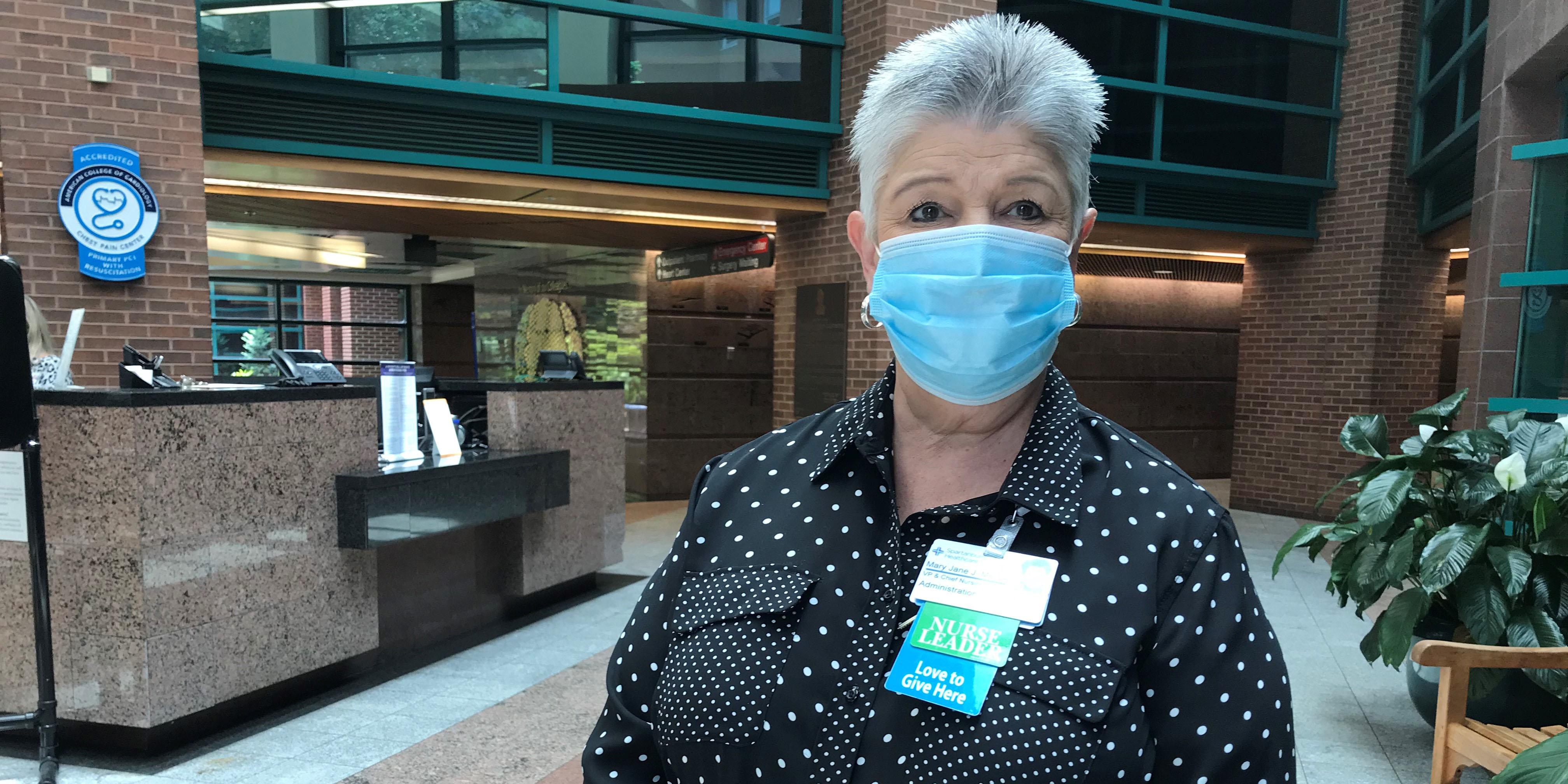 Nursing leader Mary Jane Jennings
A champion for nurses
Mary Jane Jennings has had a long and impressive career in health care. She worked as a nurse leader for three local hospitals and now serves as vice president and chief nursing officer for Spartanburg Medical Center.  
She sees herself as a problem-solver who works to build a good rapport with the nurses on her team.  
"My job is to make their job easier," she said.  
Jennings appreciates the opportunities she has been afforded during her career – the first came along when she was a junior at Gaffney High School. She was hired to run the switchboard in the admitting office at Cherokee Memorial Hospital, which is now Cherokee Medical Center. 
The hospital helped her pay to attend USC Spartanburg (now USC Upstate), where she studied nursing. She returned to Cherokee Memorial Hospital, where she would go on to lead the nursing staff.  
Jennings later worked as the director of nursing at Mary Black Hospital before coming to Spartanburg Regional in 1999.  
She now leads the nursing teams at Spartanburg Medical Center and Spartanburg Medical Center – Mary Black Campus. It's rewarding for Jennings to once again work with nurses at Mary Black.  
"After working there for 17 years, it has a special place in my heart," she said.  
At both campuses, Jennings helps nurses work through the day-to-day challenges of caring for patients in a wide range of clinical settings.  
Spartanburg Regional nurses have experienced some difficult times.  
The COVID-19 pandemic brought a myriad of hardships. Nurses were reassigned from their normal departments. Caring for the sickest COVID-19 patients is rigorous, stressful work that has taken an emotional toll. 
"Our nurses have not only been a lifeline for patients clinically, but they've been a link for families, as well," Jennings said. "In some cases, they have been the last person to have a conversation with patients before they died." 
Jennings said nurses have handled their work with extraordinary compassion and diligence. 
"We have a great team," she said.  
Love to work here, love to give here
One of the ways Jennings supports the Spartanburg Medical Center staff is by donating annually to the Spartanburg Regional Foundation. She credits the Foundation with helping to advance clinical excellence and providing essential support for patients in need.  
And during the COVID-19 pandemic, she was especially grateful for the direct assistance many staff members received from the Foundation's COVID-19 Employee Emergency Fund. The fund was established to support employees affected financially by the pandemic.  
"The Foundation was especially generous," she said. "Many people received help."