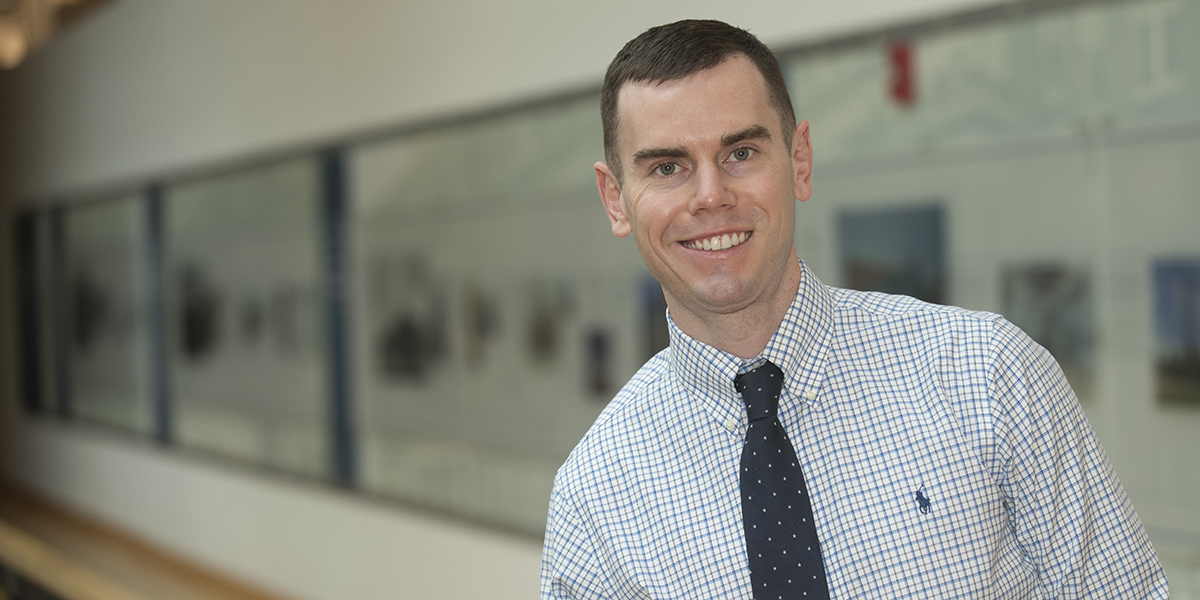 After losing almost 100 pounds, Dr. Harper Richey knows the importance of healthy living
When your doctor talks about eating right and exercising, it's not really surprising. There's a good bet that those two tidbits are the most common advice given by a family doctor.  
But Dr. Harper Richey knows just how hard taking that advice can be and how life-changing it is.  
"I avoided athletics growing up," Dr. Richey said. "I got heavy, and I was eating out a lot and not exercising."  
It got to a point where he needed blood pressure medication. He lost weight in college and then gained it back in medical school.  
Then, he renewed his commitment to healthy living, and over time, Dr. Richey lost almost 100 pounds.  
"I try to tell patients, I've been there," Dr. Richey said. "When you have someone there in front of you, telling you to lose weight, it's hard to hear. But I tell them, they can live better lives with a few lifestyle changes." 
Today, Dr. Richey helps patients of all ages with whatever ails them — including talking about eating right and exercising — as part of Medical Group of the Carolinas – Family Medicine – Duncan.  
"Look deeper for real answers" 
A native of Anderson, S.C., Dr. Richey earned his undergraduate degree at Clemson University and began his medical career as a nursing assistant in 2008 at AnMed Health. It's there he developed a deep appreciation for nurses' work.  
He attended the Ross University School of Medicine in the Caribbean and completed clinical rotations at the University of Miami Medical Center and Prince George Medical System in Maryland. Then, he performed his family medicine residency and began practicing at AnMed Health. 
Dr. Richey knew he wanted a career where science played an integral part. In medicine, he relishes working with patients to find the right answers.  
"You have to look deeper for real answers," Dr. Richey said. "You can't just brush away someone's concerns."  
He remembers one patient who came in with shoulder pain. He could have glossed over the situation, but Dr. Richey ordered an X-ray. That's how he detected a significant tumor and moved forward with arranging much-needed treatments for the patient.  
Balancing life, work and health 
Dr. Richey encourages people to eat right, but that doesn't mean he doesn't enjoy the many dining adventures the Upstate has to offer. He also enjoys learning about wine and has traveled to Washington and California to experience the wineries there.  
He's also a regular at a local gym that stresses high-intensity cardio and weightlifting workouts. He likes working out in environments that pair exercise with friendship.  
"I would go to classes, and the people there would turn into friends," Dr. Richey said.  
Your idea of a healthy lifestyle doesn't have to look like his, Dr. Richey said, just so long as you're doing what you can to get your heart rate up and choose healthy foods.  
When he's not at a gym, Dr. Richey is spending time with his chocolate lab, Mac, and he hopes to spend time with the staff at MGC – Family Medicine – Duncan.  
"I look forward to a warm, open relationship with my staff," he said.