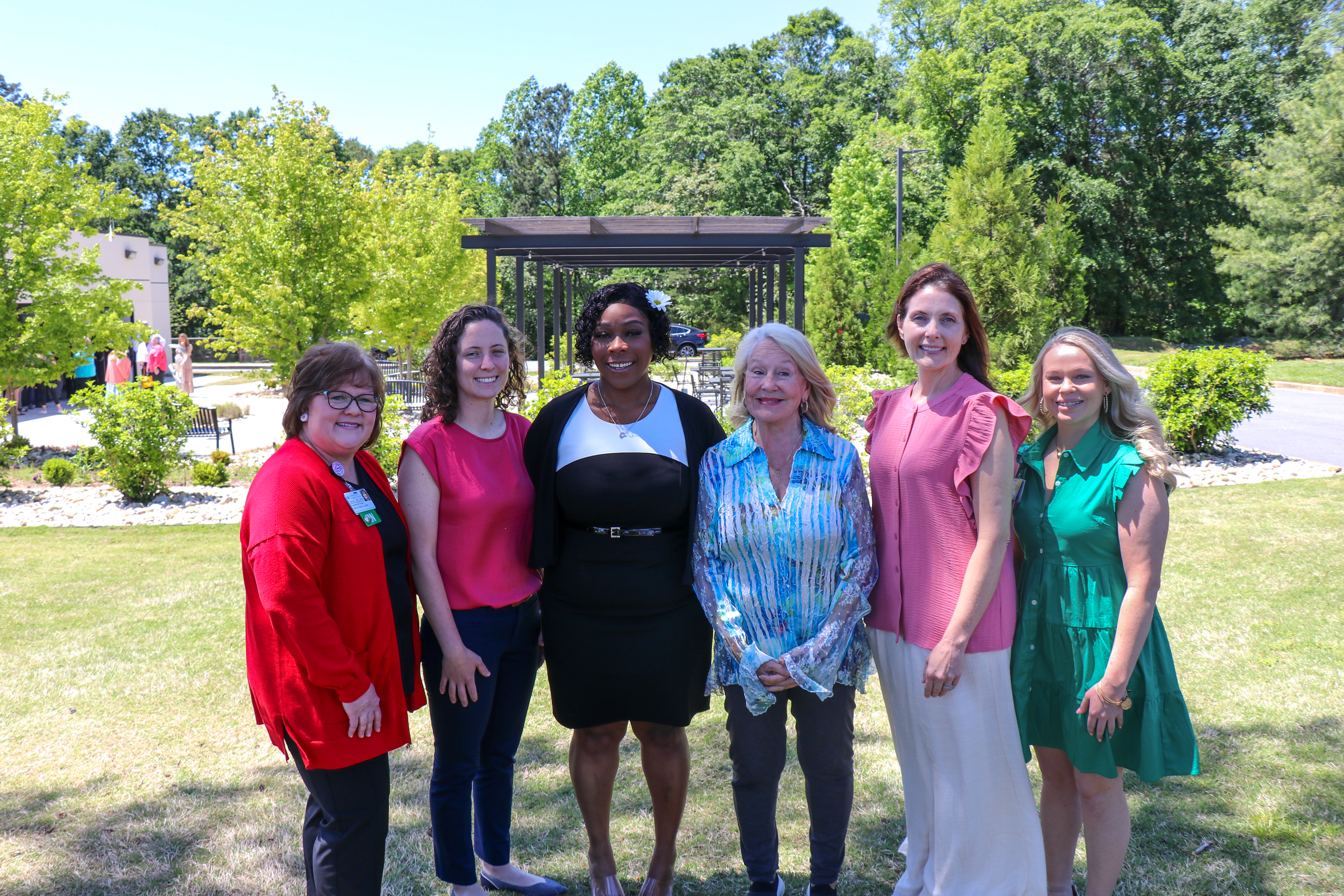 'I just love my patients': Spartanburg Regional nurses honored with DAISY, McMillan awards
For Cina Johnson, RN, caring for and loving others just comes naturally.
"I haven't done anything other than what I feel like I'm supposed to do," she said of her role as a nurse in Spartanburg Regional Healthcare System's Post-Acute Division. "I just work from my heart."
Johnson was named the Jo Ann McMillan Outstanding Nurse of the Year for Spartanburg Regional Healthcare System in May.
Johnson was one of five nurses across the system recognized as part of the national DAISY Award program during a ceremony at the Spartanburg Regional Foundation.
"I don't feel like I've done anything special. I just love my patients. I treat every single person like they're my family," Johnson said. Johnson's mother and sister also attended the ceremony.
A $500 award went to one DAISY winner for each facility, while Johnson received an additional $500 for being the systemwide winner. Winners were chosen through a selection committee after patients and colleagues nominated them in 2022.
The other award winners were:
Kristie Shires, RN, Cherokee Medical Center
Jenna Martin, RN, Pelham Medical Center
Tammie Swanger, RN, Spartanburg Medical Center
Cassie Horne, RN, Union Medical Center
Chief nursing officers from each facility presented the awards to each of the winners and read from their nominations. Reflections from patients centered on each nurse's remarkable acts of kindness, compassion, generosity, integrity and "going the extra mile."
"We are all blessed for your service to the system," said Mary Jane Jennings, vice president and chief nursing officer for Spartanburg Medical Center. "This is what nursing is all about, sharing with each other."
The systemwide Outstanding Nurse of the Year award presented to Johnson is named after Jo Ann McMillan, who began her career as a bedside nurse and later became the first executive director of the Spartanburg Regional Foundation.
McMillan presented the awards to each winner as they were announced. Some award presentations were met with tearful hugs of gratitude.
"This means everything to me," McMillan said. "To me, nursing is the most outstanding profession you can choose. Or does it choose you? You can't be a nurse unless you have a heart for it. To see all these people come together means a lot. I couldn't think of anything that could make me happier and proud."
If you have received outstanding care, send a letter or ask about DAISY nominations at the nursing unit. You can also nominate online at  
https://www.spartanburgregional.com/form/caregiver-recognition
To make a donation to the Spartanburg Regional Foundation in honor of a caregiver, please visit:
https://www.regionalfoundation.com/ways-give/honor-caregiver.