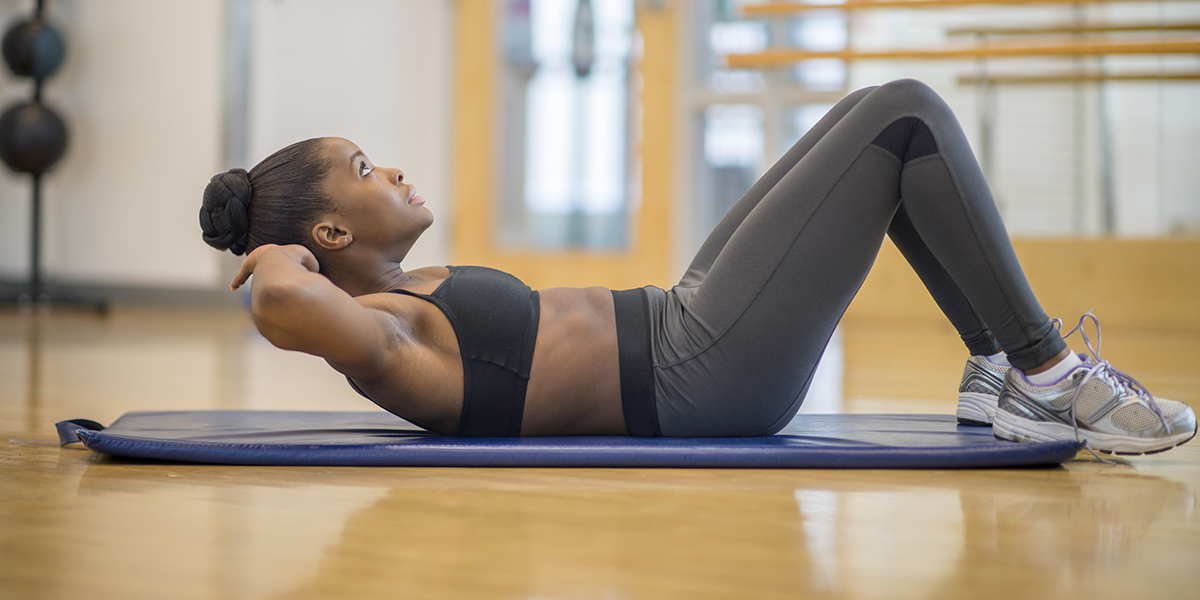 How are you protecting your heart?
This year, 735,000 Americans are expected to suffer a heart attack, and 610,000 Americans are expected to die from heart disease. That is one in every four deaths, according to the Centers for Disease Control. 
But, there is something you can do about it.
The American Heart Association recommends living a healthy lifestyle that includes a balanced diet and no smoking.
It also suggests that adults should get 150 minutes per week of moderate exercise or 75 minutes per week of vigorous exercise. 
"Exercise benefits the heart and keeps it healthy," Gary Hazelwood, sports performance supervisor at Spartanburg Regional's Sports Medicine Institute, said. "It also promotes weight loss and boosts your confidence."
This February, during American Heart Month, Spartanburg Regional is encouraging people to keep their heart healthy and strong. And whether you are at work or at home, there are easy exercises that you can do to help reduce the risks of a heart-related illness.
"Walking, running or going out for a jog gets the heart going," Hazelwood said. "It's important because the more active you are, the more healthy your heart will be."
Hazelwood also recommends calisthenics, jumping rope, cardio machines such as a rowing machine or elliptical, or a workout regimen such as the Marine Corps Daily 7 Exercises.
"Those are jumping jacks, push-ups, mountain climbers, squat thrusts, leg lifts, flutter kicks and crunches," Hazelwood said. "You can put them in sequence and they benefit all of the muscle groups."
Hazelwood teaches Spartanburg Regional Sports Medicine Institute's Adult Fitness Classes. Most of his students want to lose weight or tone up, but the coach said he also wants them to be aware of their heart health.
"We do not hear a lot of people say that they want to exercise to improve their heart," he said. "But we want to encourage people to exercise for heart health as well."
Want to commit to a heart-healthy workout? Here are some exercises you already know are heart healthy … and a few you may not.
Common Heart Healthy Exercises                                                          
Sit ups
Running
Push ups
Calisthenics
Jogging
Jumping rope
Walking
Jumping jacks
Unique Heart Healthy Exercises and Activities
Boxing/Martial arts training – When done in a safe and protected setting, boxing and karate are aerobic exercises that reduces your blood pressure and the risk of heart disease, and strengthens bones and muscles. It also increases flexibility and gets the heart pumping.
Calf raises – Calf raises are easy to do inside the safety of your own home or at the office. They increase your heart rate, burn fat and strengthen your calf muscles and lower leg. 
Crunches – Crunches are more common than people think and a healthy and beneficial way to improve your core muscles. They are a great cardiovascular exercise that helps tone your muscles, especially abdominal, and help improve your balance and prevent muscle injuries.  
Flutter kicks – Flutter kicks elevates your heart rate, strengthen and tone your body and stimulates your core. They are a great cardiovascular exercise because its burns fat and calories.
Mountain climbing – Mountain climbing increases strength in your upper body, core and legs. It increases blood circulation and elevates your heart rate.
For more information or to sign up, call 864-560-5700.