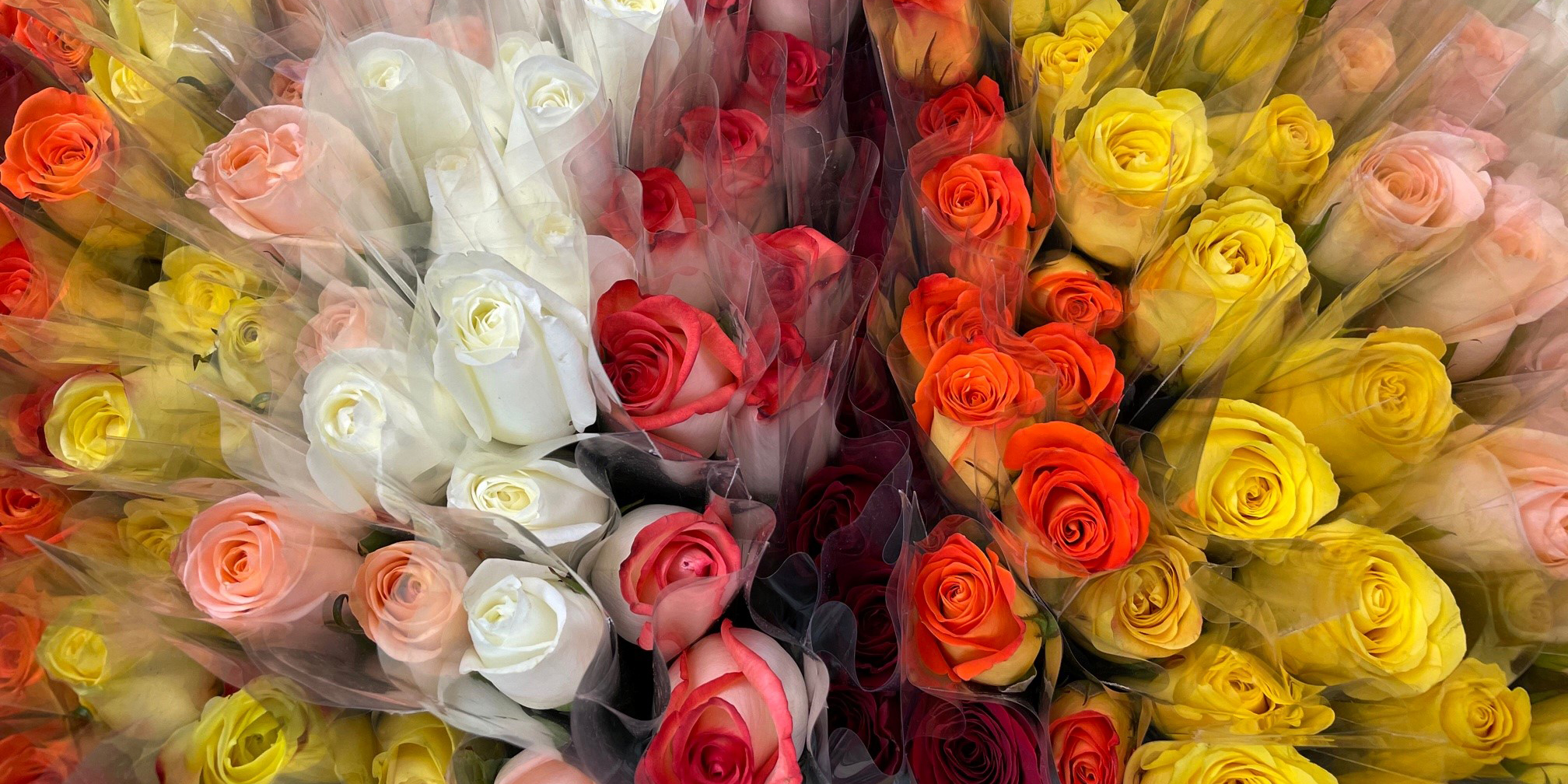 Hospice team spreads Valentine's cheer
This past year has been harder for families to show their love for one another – especially for those older relatives living in nursing homes. COVID-19 restrictions have prevented family members from seeing family members in person or even enjoy group activities with other residents.  
As Valentine's Day approached, Spartanburg Regional Hospice staff members wanted to offer special support for residents and caregivers at Woodruff Manor and Ellen Sagar Nursing Center. Residents received roses and the nurses' stations were adorned with flowers at both nursing centers, which are divisions of Spartanburg Regional Healthcare System. 
"We're so thankful," said Amanda Bailey, activity director at Woodruff Manor. "There were a couple of residents who don't have a lot of family and said it was the first time they'd gotten flowers in several years. One lady even got a little teary. It was absolutely wonderful." 
Woodruff Manor is an 88-bed facility. Bailey said there are usually eight to 11 residents in hospice care. Spartanburg Regional Hospice works closely with nursing home staff members to coordinate holistic care for these patients. But the Valentine's Day gesture was extended to all residents at Woodruff Manor and Ellen Sagar.  
"We wanted to let everyone at the nursing centers know that we're thinking of them," said Katherine Carruth, an administrative assistant with Spartanburg Regional Hospice, who helped coordinate the flower delivery.  
The flowers were purchased with support from the Spartanburg Regional Foundation Hospice Special Needs Fund. Donations to the fund provide an extra layer of support for hospice patients and their loved ones, including direct assistance for patients facing financial hardships, as well as funding for special occasions for families and enhanced bereavement services.  
In addition to the roses for nursing home residents and staff, the hospice team used the special needs fund to spread Valentine's cheer to another group they had in mind – those whose loved one passed away in hospice care during the previous year. They received Valentine's cards with handwritten notes of encouragement. 
"The first holiday after a loved one passes away can be very difficult," said Bill Hesse, a chaplain and bereavement specialist with Spartanburg Regional Hospice. He and hospice director Mark Nix signed the cards and included messages.  
"We just wanted to let them know that we're thinking of them and to call if they need anything," Hesse said. 
As with pandemic-related restrictions at nursing homes, Spartanburg Regional Hospice has curtailed in-person gatherings that are normally a vital part of the bereavement program.  
"The cards were a way to stay in touch," Hesse said. 
The purchase and mailing of the cards were covered by the special needs fund. 
Hesse said he and other hospice team members are grateful for donors who help make these extra gestures of compassion and support possible.  
"We use the special needs fund in so many ways," he said. "From needs our nurses identify when they visit patient homes, to special celebrations that help families build lasting memories, to outreach at Valentine's Day and other holidays – the fund is a real difference-maker for the hospice program." 
You can support the Hospice Special Needs Fund by making a donation at https://www.regionalfoundation.com/ways-give/hospice.