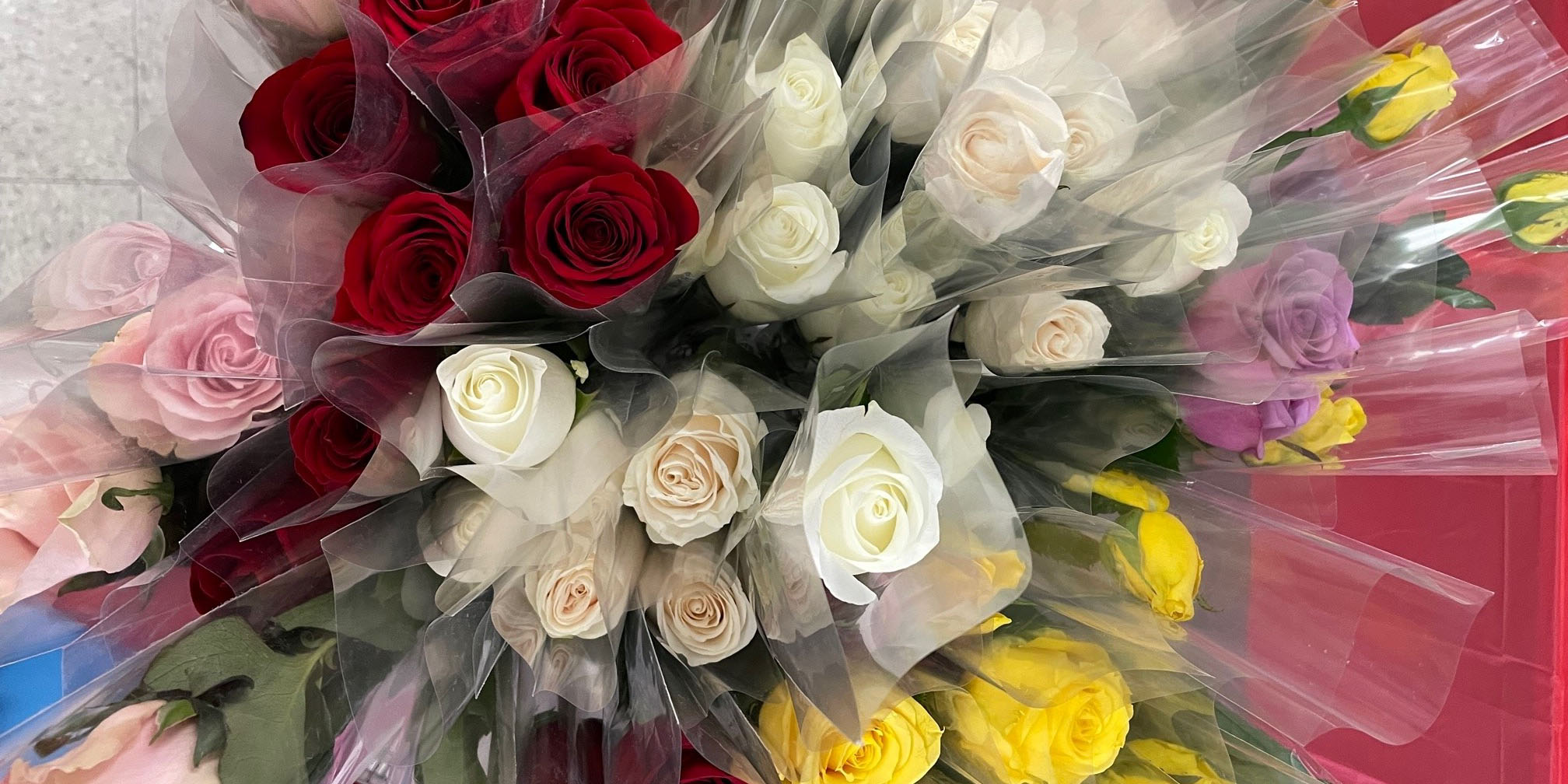 Hospice staff lifts patients' spirits
The Spartanburg Regional Foundation Hospice Special Needs Fund supports patients and families in many ways.  
It helps cover the cost of medicines, utilities and basic household needs for patients facing financial hardship. In addition to this essential support, the hospice team uses the fund to offer gestures of kindness and compassion to lift spirits and promote healing.  
On Valentine's Day, community members grieving the loss of a spouse in the past year received special cards, and residents at two local nursing homes each received a rose.
"We strive to treat people the way we would want to be treated," said hospice chaplain William Hesse.  
Hesse purchased Valentine cards and wrote personal messages for more than 425 people in Spartanburg Regional's hospice bereavement program. He said Valentine's Day can be especially tough for those whose partner has recently passed away.  
"I have had people say to me, 'Thank you for remembering me on this one day that's for couples,'" Hesse said. 
Sending the cards was also a way for the hospice team to make a connection with those grieving the loss of a loved one. Hesse hopes the gesture will help recipients to feel comfortable reaching out for support when needed. 
Meanwhile, hospice and home health staff personally delivered roses Woodruff Manor and Ellen Sagar nursing home residents.  
"Sometimes in nursing homes, residents can feel like they're forgotten individuals, so it was important to let them know that someone is thinking of them," said hospice director Mark Nix.  
Tammy Abernathy, who serves as director of nursing for Spartanburg Regional Hospice, helped deliver the flowers. "You could see on their faces how much they appreciated it," she said, noting that about 200 nursing residents received a rose.  
The Hospice Special Needs Fund covered the cost of these outreach efforts. "This is the kind of thing we would never be able to do without the Special Needs Fund and those who donate to it," Hesse said. "It really is a blessing."  
If you would like to donate to the Hospice Special Needs Fund, learn how to do so here https://www.regionalfoundation.com/ways-give/hospice.