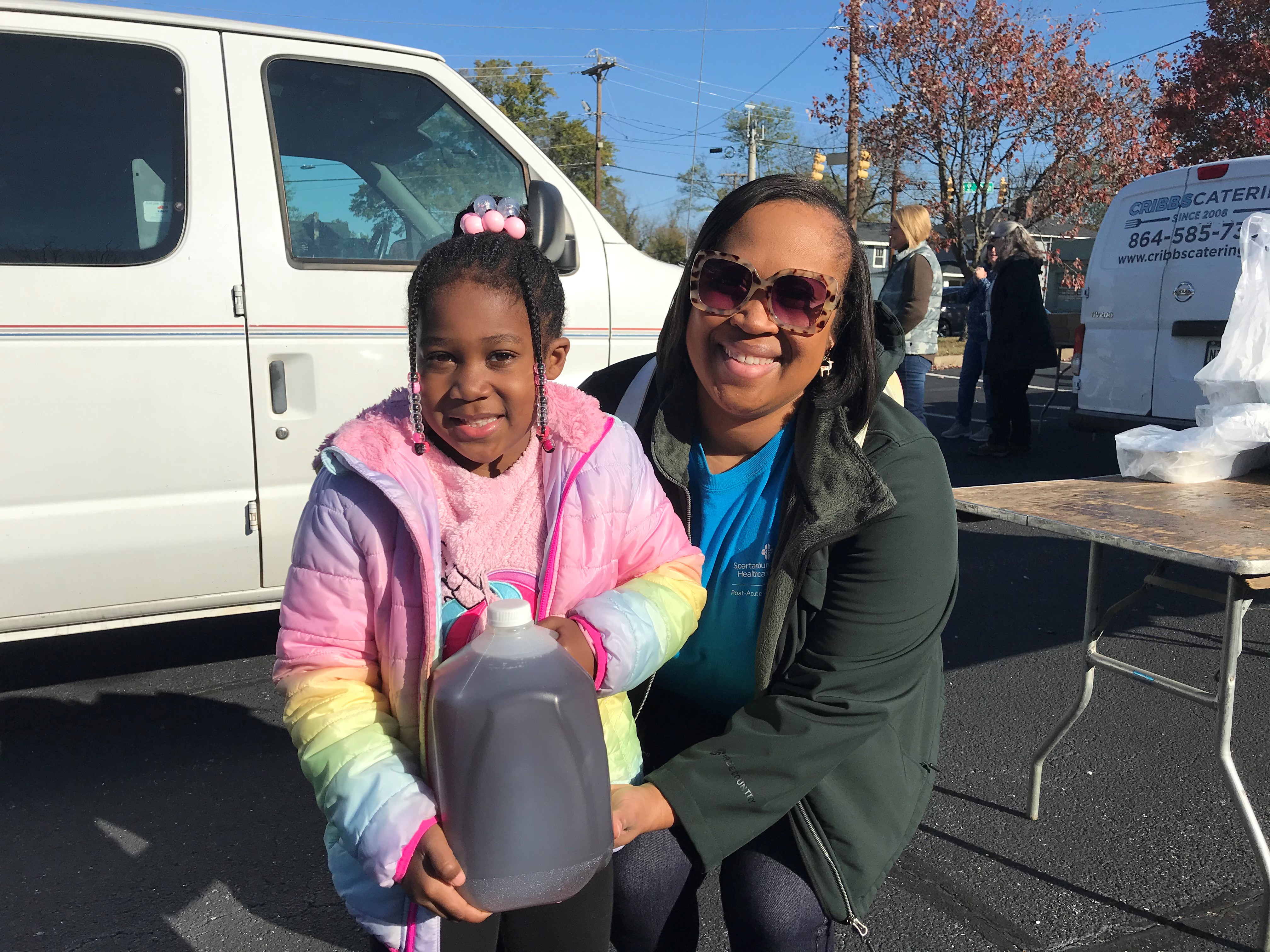 Baker Maultsby
Hospice families receive meals for Thanksgiving
More than 200 families received Thanksgiving meals this year, thanks to a special partnership between Spartanburg Regional Hospice and the Spartanburg Regional Foundation.  
For more than 25 years, donors to the Foundation have funded the delivery of meals to Spartanburg Regional Hospice patients and their loved ones.  
A team of volunteers delivered the meals this year on Nov. 19, the Saturday before Thanksgiving.  
Cribbs Catering prepared the meals, which came with warming instructions and were enough to feed up to 12 people. 
"It's really a wonderful thing that families with a loved one in hospice care can come together for a great meal without having to do all the planning and preparation," said Kelly Hall, volunteer manager for Spartanburg Regional Hospice.  
Hall coordinated volunteers, who picked up meals at a central location and delivered them to the homes of patients and families.  
"We couldn't do this without so many dedicated volunteers," Hall said. "It's great to see so many people come together in this effort." 
Donors to the Spartanburg Regional Foundation support the hospice program in a variety of ways. The Foundation's Hospice Special Needs Fund is used by hospice staff members to provide an extra layer of support for patients and families.  
The fund can be used to help cover rent or utility payments for financially qualifying patients. It supports special occasions for families as well as bereavement services.  
And each year, community members donate in support of the Thanksgiving meals program.  
"Delivery of Thanksgiving meals to hospice families is a tradition that our donors have really embraced over the years," said Shelly Sinclair, senior director of philanthropy with the Foundation. "We are proud to partner with the hospice team, and we're grateful for those who contribute to making this special gesture of support possible."  
To support the Foundation's Hospice Special Needs Fund, please visit https://www.regionalfoundation.com/ways-give/hospice.