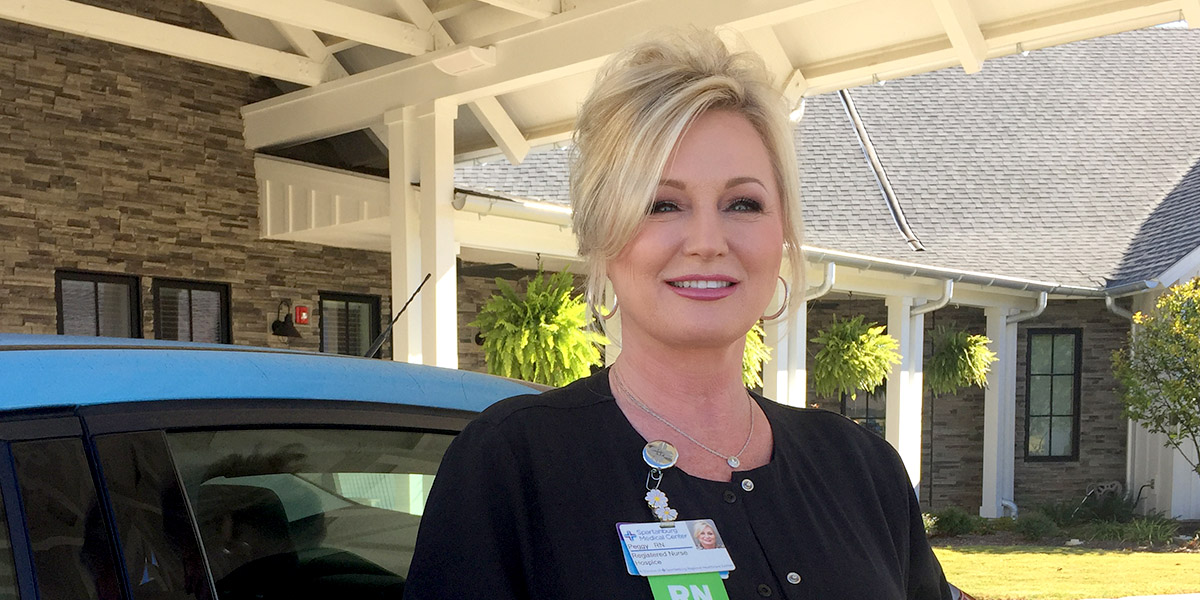 "Hospice caregivers are part of our team"
The population of elderly Americans is growing. And, for many, a skilled nursing facility becomes their home. That's why it is so important for hospice services to reach nursing home residents in need.
Spartanburg Regional Hospice serves patients in 13 nursing homes in four counties. At any given time, there are as many as 50 residents who are under the care of Spartanburg Regional Hospice.
While nursing home physicians, nurses and assistants support the needs of residents at all hours of the day, Spartanburg Regional Hospice complements their quality care with expert end-of-life care.
"For us, the hospice program is extra assistance and care management for patients – extra support on top of what all we already do," said Andy Nelson, administrator at White Oak North Grove.
There are key differences between caring for nursing home patients and those who live in their own home or with family members, explained hospice nurse Peggy Faulkenberry.
"I was used to spending a lot of time helping family members, talking about their concerns and giving them support as they care for their loved one," said Faulkenberry. "Nursing home patients may have family in the area, but they primarily receive care from staff members at the facility where they live."
Faulkenberry misses aspects of working with patients and families in their homes, but she says she has come to love working as part of team to care for nursing home residents.
"Hospice caregivers are part of our team – I know them all by name," he said. "They communicate well with our physicians and nurses, and they can anticipate patients' specific needs and coordinate with facility members and staff."
As Post-Acute Director of Population Health for Spartanburg Regional Healthcare System, Linda Edmond works closely with both the hospice program and the two nursing homes that are part of Spartanburg Regional Healthcare System – Woodruff Manor and Ellen Sagar Nursing Center. In addition to enabling residents to live as fully as possible despite a life-limiting illness, Spartanburg Regional Hospice makes a difference for nursing home staff members, Edmond said.
"Front line staff in the nursing home come to feel like a resident's family – you can imagine how they might grieve," she said. "The hospice team provides emotional support for nursing home caregivers."
And Edmond said that when a patient passes away at Woodruff Manor or Ellen Sagar, nursing home and hospice staff members gather reverently together as the body is taken out of the facility.
"They'll form a double line on each side of the doors and hug and comfort each other," she said. "It's very moving."