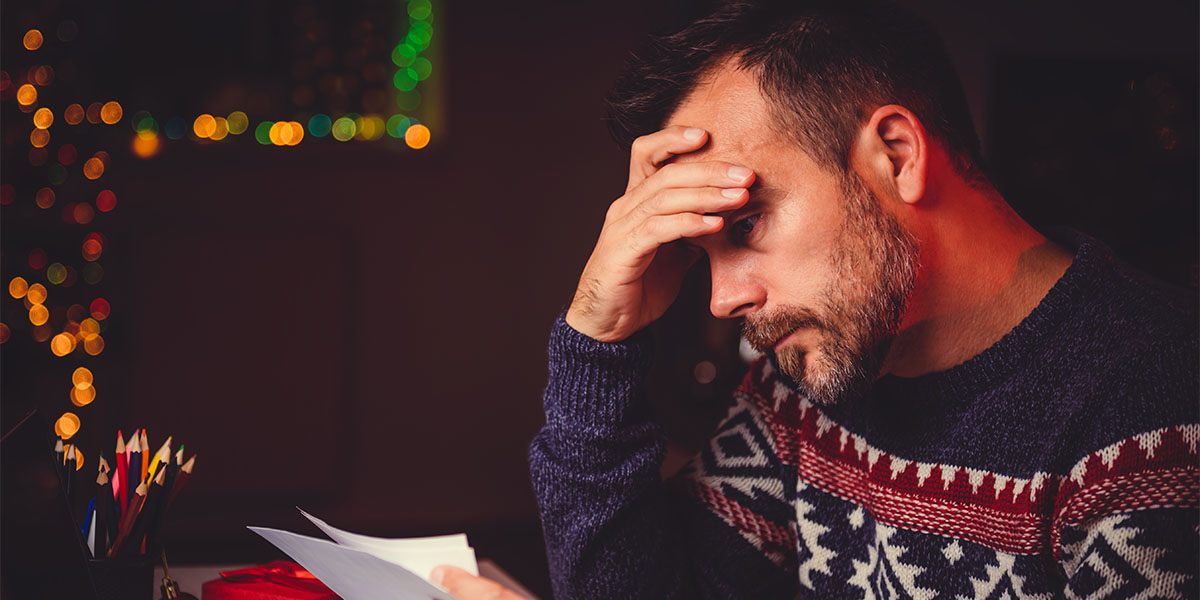 Hospice and the holidays: coping and finding comfort
Holidays are meant to be a time for families to enjoy each other. For many, big meals and special traditions are part of what make the holiday season special.
For some, traditions can be a reminder of loss and hosting visitors from out of town might be stressful. Grieving family members may simply not feel like celebrating.
For patients, the holidays can be also be difficult. They may feel sad or fearful. Some are not physically up to traveling or enjoying company. Their family members might feel a sense of urgency to make what might be a last holiday together special.
Spartanburg Regional Hospice social workers and chaplains encourage patients and families to consider how they want to approach the holidays.
"We encourage people to have a plan – to think about what they'll be doing, who they'll be doing it with. That can make things a little easier," said Christi Foster, a licensed social worker and director of quality and compliance with Spartanburg Regional Hospice.
Foster emphasized that it's important to be honest with yourself and with loved ones. If you can't handle a group of visitors, say so. If you need help with plans and arrangements, don't be afraid to ask.
"Be honest with family and friends so they know how they can help you," Foster said. "We don't always want to admit it, but we all need help, and there's no shame in it."
The holidays, of course, are a time of important traditions for many families. Foster said that some grieving families find comfort in those traditions, but others may benefit from making changes.
"Maybe it was the husband's job every year to put the angel on top of the Christmas tree, and now he's gone," Foster said. "The family might decide not to decorate a tree that first year after his passing."
While families are grappling with such decisions, hospice works to provide support. Each year before Thanksgiving, team members who work in bereavement support host a program called "Coping with the Holidays." They talk about issues that can arise during the holidays and offer suggestions on how to handle them, and participants have the opportunity to share their thoughts and feelings with one another.
Spartanburg Regional Foundation's Hospice Special Needs Fund provides pre-prepared meals at Thanksgiving and Easter for those with a family member in hospice care or whose loved one has recently passed away. Spartanburg Regional Hospice staff and volunteers pick up the meals, which are prepared at Wade's Restaurant in Spartanburg and deliver them to families' homes. The meals feed up to 12 and give families the chance to have a nice gathering without the stress involved in planning and cooking a large meal.
Some hospice patients have little or no family in the area and face the prospect of being alone during the holidays. Spartanburg Regional Hospice caregivers go the extra mile for these patients. They decorate nursing home rooms, bring treats and even use the Hospice Special Needs Fund to purchase gifts for patients without family.
Staff members at the Spartanburg Regional Hospice Home decorate the lobby and common areas and light trees outside patient patios. Caregivers work with family members to decorate and personalize patient rooms. CDs are available for those who want to listen to holiday music.
Katie Harbin, a chaplain at the hospice home, said the hope is to achieve an appropriate balance – creating a seasonal atmosphere while "affirming what you're going through."
 "It's a season of hope and excitement, but we acknowledge that people are grieving," she said.
She noted that families are grieving for their terminally ill loved one, but also for the fact that future holidays will never be the same.
Still, it's important for Spartanburg Regional Hospice caregivers to enable families to celebrate and create memories. As Foster put it, "We try to make the holidays enjoyable even in difficult times." 
Tips on coping with grief during the holidays:
Take care of yourself physically.
Be prepared for emotional ups and downs.
Don't pressure yourself to please everyone or have a "big" holiday.
Share your feelings with friends and loved ones or a professional counselor.
Ask a friend or family member to help with cooking or decorating.
Find a meaningful activity to memorialize a loved one.
Set aside holiday traditions if doing so eases sadness.
Come up with new holiday traditions.
To learn more about Spartanburg Regional Hospice bereavement services, please contact Christi Foster at 560-3856.