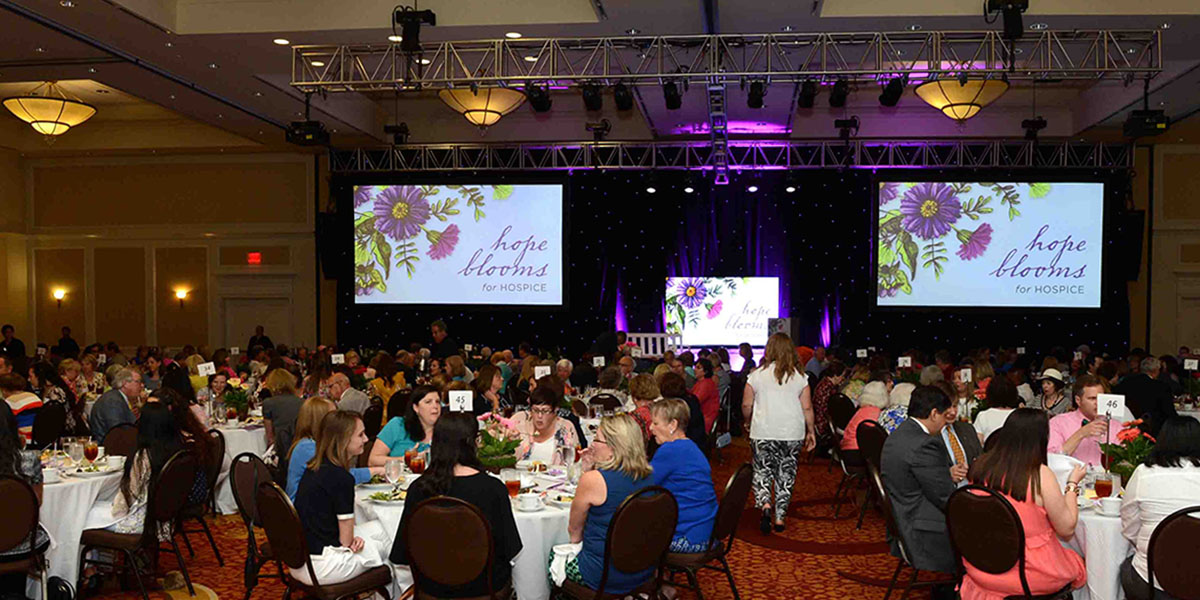 Hope Blooms to support work of hospice caregivers
Spartanburg Regional Hospice provides compassionate and holistic care for patients nearing the end of life. The hospice team includes doctors, nurses, social workers, chaplains, and volunteers.
Addressing needs ranging from symptom management to emotional distress, these caregivers do all they can to help their patients live the rest of their days to the fullest. They also provide essential support for patients' families as well as bereavement counseling for those whose loved one has passed.
On April 26, community members will come together to honor Spartanburg Regional Hospice caregivers and provide support for their work.
The annual Hope Blooms for Hospice luncheon, held at the Spartanburg Marriott, raises funds for Spartanburg Regional Foundation's Hospice Special Needs Fund. The event will begin at 11:30 a.m. and feature insights on end-of-life care as well as perspectives from those whose lives have been touched by Spartanburg Regional Hospice.
"We are always pleased to have the opportunity to raise awareness about our wonderful hospice program and to share messages of hope and inspiration," said Shelly Sinclair, Spartanburg Regional Foundation director of philanthropy and hospice liaison.
The Hospice Special Needs Fund sustains a Thanksgiving and Easter meals program for patients and their families and covers a wide variety of basic expenses for patients in need. The fund also supports bereavement programs, including services of remembrance and Christopher's Camp, a program for children who are coping with the loss of a loved one.
"The Hospice Special Needs Fund really helps caregivers to go the extra mile for patients and their families," Sinclair said. "We hear stories about patients who were able to pay their electric bill because of the fund or those who enjoyed a special family celebration that the fund paid for. In ways large and small, it makes a difference for patients and loved ones."
Kim Ross, director of Spartanburg Regional Hospice and Palliative Care, added: "The Hospice Special Needs Fund gives us the ability to help. When we see a need, we fill it. No one has to face the end of life alone. We are here to help. "
If you are interested in becoming a Hope Blooms sponsor or table host, or to purchase tickets, contact Shelly Sinclair at 864.560.6467 or [email protected]  For additional information, please visit https://regionalfoundation.com/events/hope-blooms/.