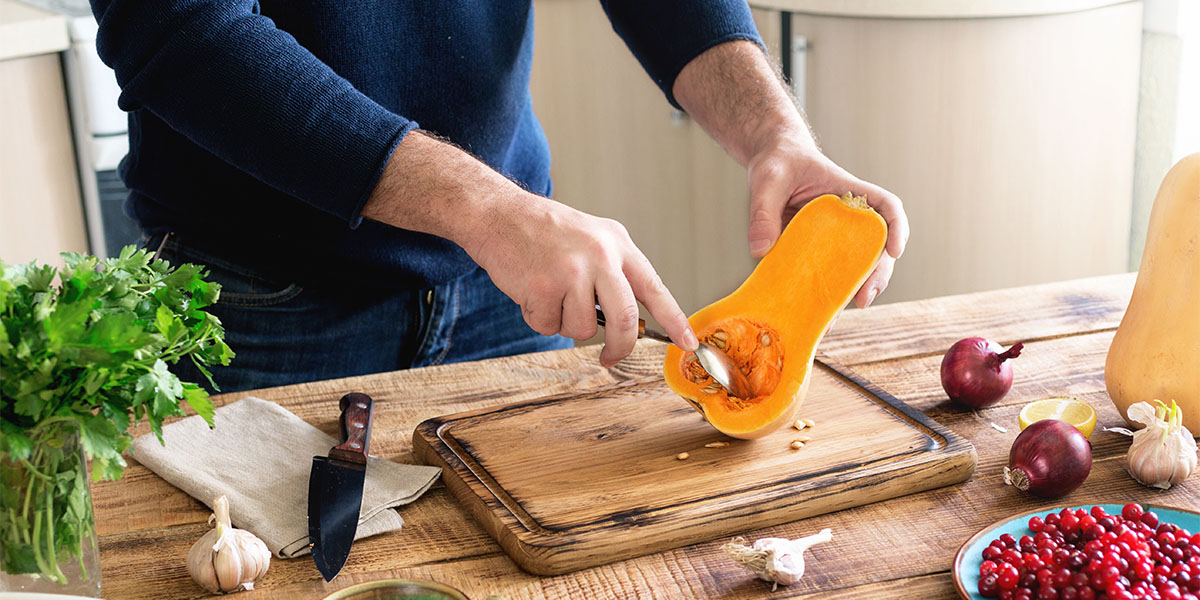 Holiday superfoods
Holidays come filled with favorite flavors and happy times with family and friends. But too many of those treats will lead to some unhappy times spent trying to shed those extra holiday pounds you gained.
However, some traditional holiday foods can be healthy and are considered "superfoods." Superfoods are nutrient-rich foods that can be beneficial to your health. With attention to preparation methods and portions, these superfoods do not have to supersize your waistline.
Holiday nutrition superheroes include:
Pumpkin – One cup of fall's favorite squash packs a huge dose of vitamin A and has only 49 calories. Vitamin A is known to play a role in maintaining good vision. Studies have shown that other nutrients in pumpkin may decrease the risk of macular degeneration and cataracts in addition to improving cognitive function. Owing to its rich beta carotene content, pumpkin may play a role in cancer prevention and keeping skin healthy.
In addition to the classic holiday favorites of pumpkin pie and pumpkin bread, this versatile vegetable can be a great addition to muffins, pancakes and tomato-based dishes such as spaghetti sauce and chili.
Sweet potatoes –Sweet potatoes are a powerhouse vegetable and have similar nutritional benefits as pumpkin. One cup of baked sweet potato provides about 180 calories loaded with fiber and vitamins.
Sweet potato casseroles and soufflés are usual holiday picks, but healthier alternatives include baked or roasted potatoes. Supplementing pancake and muffin mixtures with sweet potatoes will improve the nutritional content and give a boost of flavor and moisture.
Nuts – While certainly not low in calories, nuts can still help with weight loss. A small serving of these fat- and fiber-rich nuggets can curb hunger; preventing overeating of empty calorie foods. Further, nuts show promise in helping to control blood pressure and cholesterol levels.
Nuts make a great snack alone and a great addition to popular holiday dishes. Almonds, walnuts, cashews and pecans are all nutrition champions.
Cranberries – With only 25 calories in one half cup of cranberries, you get a punch of vitamins C, E and K, as well as fiber. The nutrients in cranberries may be helpful in preventing cardiovascular disease and in slowing tumor progression of certain cancers.
Add cranberries to your diet by including them in muffins, cookies and apple desserts, like pies and cobblers. Cranberries can perk up oatmeal and cereal and are a perfect complement to chicken and pork dishes. Homemade trail mix makes a great snack and a welcome gift. A mix of nuts, pumpkin seeds and dried cranberries is stuffed with nutrition.
To maximize the value of these superfoods, look for recipes that limit added sugars and fats. The holidays are a great time to discover new ways of enjoying your favorites. The bonus is that these foods are not just for holidays. You can reap their nutritional assets by enjoying them year round.