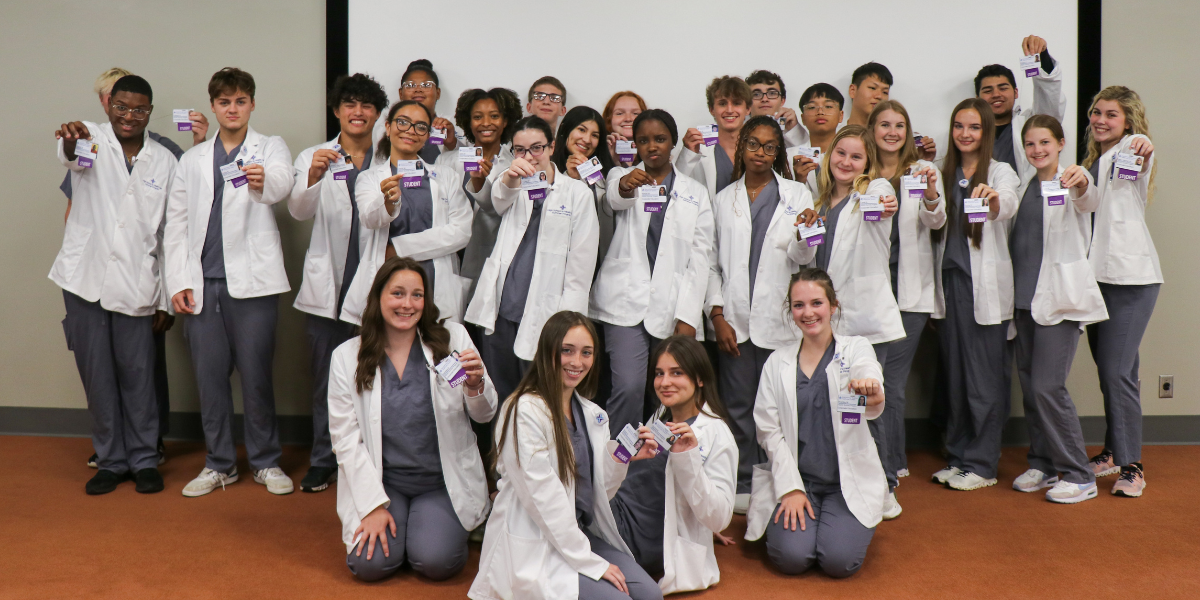 High School to Health Care trains the next generation of healthcare professionals
This summer, two groups of rising juniors and seniors interested in healthcare careers participated in a weeklong program designed to give them hands-on experience in a hospital setting. 
These students spent their days touring Spartanburg Regional Healthcare System facilities, shadowing healthcare professionals and gaining invaluable knowledge as they move into their last years of high school and make critical decisions about what field they want to pursue in higher education. 
For some students, High School to Health Care opened their eyes to careers they weren't once interested in.  
"Before High School to Health Care, I didn't even know what a sonographer was, and now I want to become a sonographer," rising high school senior Alexis Mcghee said. 
Students had the opportunity to shadow departments throughout the week to better understand the various opportunities that healthcare careers provide.  
High school senior Andre Nguyen, who plans to pursue a surgical career, says this program gave him a new perspective on medical professionals.  
"As someone who has never done this before, it changes your perspective of all of the work and patient care that has to go into the medical field," Nguyen said. "It made me want to be even more involved in the future when I have the opportunity to become a medical professional." 
While this program benefits the students and engages them in what health care has to offer, the instructors also see the benefits.  
Spartanburg Regional's Corporate Education Department spends months planning the program and putting together tours, speakers and activities promoting the healthcare system and community involvement. 
Hope Talley, student programs coordinator, said that the students enjoy the hands-on experience, shadowing opportunities and interacting with peers with common career goals.  
"One of the key elements of the High School to Health Care Program is soft- skill development. It's amazing to see how this program impacts the students' self-confidence, improves their communication skills, and makes them more compassionate," Talley said. 
Spartanburg Regional's Corporate Education Department offered two summer sessions due to the high interest from students throughout the community. Some students drove two hours round trip each day to participate.  
"High School to Health Care is important in bridging the gap between high school education and healthcare careers. By expanding this program and offering more opportunities, we can better prepare the next generation of healthcare professionals," said Sherry Eison, corporate education manager.