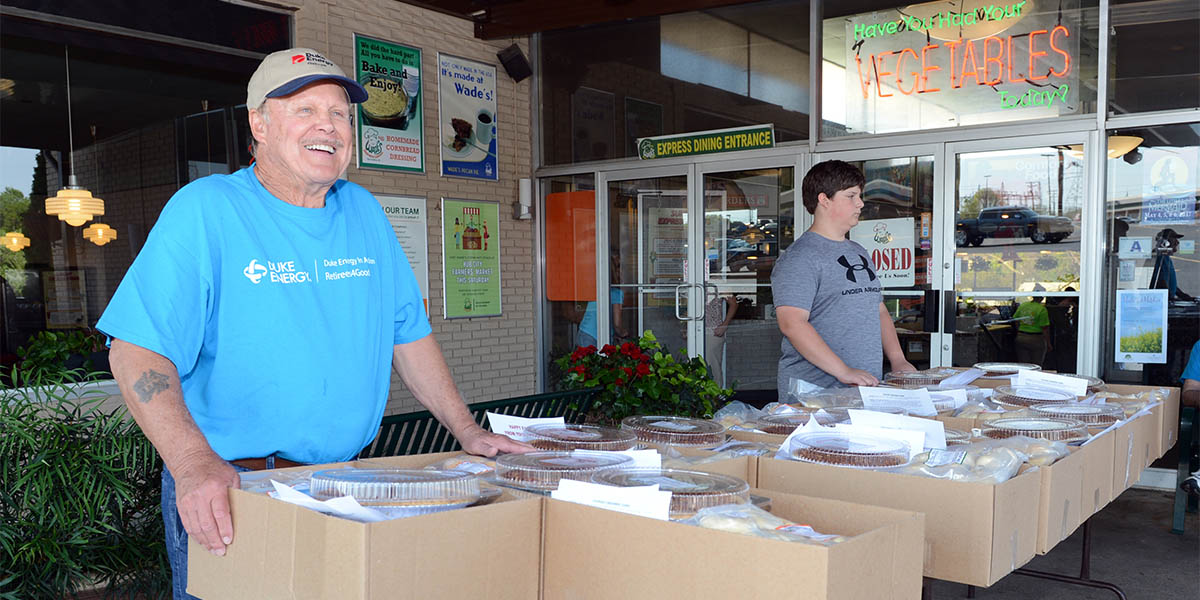 Help a hospice family build Easter memories
For a family whose loved one has a terminal diagnosis, holidays can be stressful. And while gathering for a meal can bring comfort and build memories, the planning and cooking required may be a burden.
That's why Spartanburg Regional Foundation provides meals for Spartanburg Regional Hospice patients and their families at Easter. The meals, prepared by Wade's Restaurant, feed up to 12 people. They will be delivered on March 31 by volunteers.
"At Easter, people think of hope and renewal," said Shelly Sinclair, director of philanthropy for the foundation. "For families going through a difficult time, coming together for a meal can be a happy occasion that creates memories to last for years to come. Our donors and volunteers are helping to make that happen."
A $55 donation to Spartanburg Regional Foundation covers the cost of the meal for one family. The Easter Meals program provides for more than 1,500 people.
The program is one of many ways the foundation supports Spartanburg Regional Hospice patients and their families. In addition to meals delivered at both Easter and Thanksgiving, the foundation's Hospice Special Needs Fund covers the cost of medicines and other basic needs for qualifying patients, supports bereavement programs, and more.
This extra support is essential to the comprehensive care provided by Spartanburg Regional Hospice.
"Our hospice program is committed to helping patients have the best day they can have every day," said Kim Ross, director of hospice.
Spartanburg Regional Hospice currently cares for nearly 130 patients in their homes.
The Easter meals will be delivered frozen so that they can be thawed and reheated. Each meal comes with preparation instructions. Families whose loved one passed away within the two weeks leading up to Easter will also receive a meal.
For more information or to make a donation to the Easter Meals program, please visit https://regionalfoundation.com/special-projects/hospice-holiday-meals/.