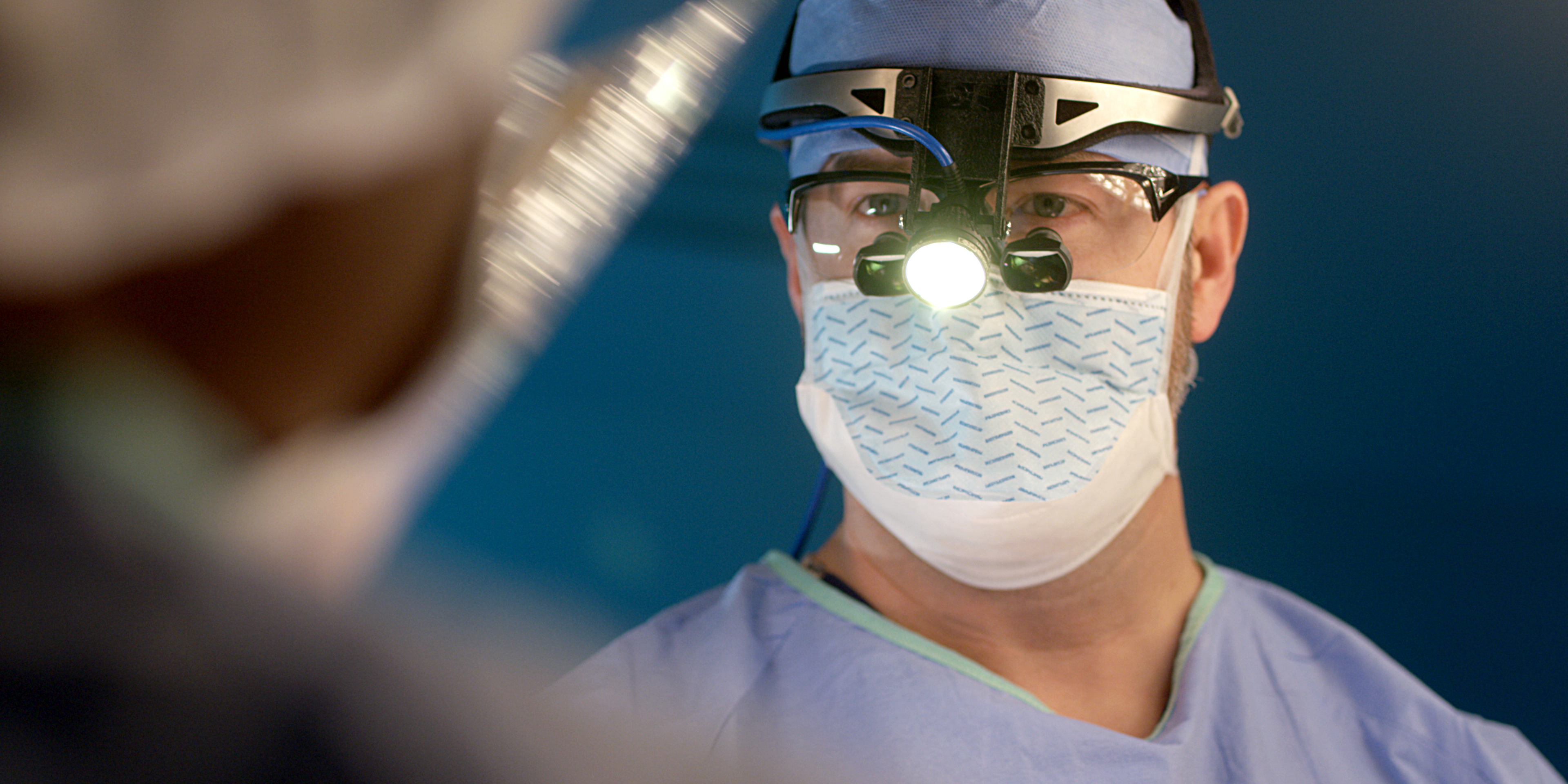 Heart health is essential – especially during COVID-19
Doctors noticed a trend during the pandemic: They were seeing a decrease in patients visiting emergency rooms for possible heart attacks and other cardiac conditions.
"Heart disease hasn't decreased," said cardiothoracic surgeon Jason Rousseau, DO. "Patients just aren't getting checked out." 
Instead, some people have been nervous to visit the ER in the middle of the global COVID-19 pandemic. Doctors are reminding patients not to delay their care, especially when it comes to matters of the heart. 
"The significant drop in the number of people we saw in the ER with possible heart attacks is very concerning to us," Dr. Rousseau said. 
Safety precautions designed for your health and well-being 
Patients can feel confident that they are safe at any of the healthcare system's facilities – whether it's a trip to an emergency department, a visit to the doctor's office or an overnight stay in the hospital. 
Safety precautions include: 
Following Centers for Disease Control and Prevention guidelines on personal protective equipment, including wearing masks 

Screening patients, visitors and staff for symptoms of COVID-19 
Encouraging proper hand hygiene and social distancing 

Limiting visitors to help reduce possible exposure to COVID-19 
Jennifer T. Smith, chest pain center coordinator at Spartanburg Medical Center, reassures patients that their safety is as important as their health. 
"Our hospitals and staff have all the necessary precautions in place to safely take care of you – no matter what injury, illness or health emergency you are experiencing," she said. 
In addition to staying safe, Spartanburg Medical Center also provides awarding winning, accredited care. The hospital staff was recently recognized with the designation of Heart Failure Accreditation by the American College of Cardiology. This accreditation means Spartanburg Medical Center provides the best care for heart failure patients. 
Many people may have been hesitant to visit an ER out of fear of being exposed to COVID-19. Others may have worried they were bothering already overwhelmed healthcare providers.  
"A delay in diagnosing the heart attack can result in further complications from that heart attack, such as loss of viable heart muscle and heart failure," Dr. Rousseau said. "This results in patients presenting sicker than if they had been seen upon initial symptoms. We advise patients not to ignore symptoms of a heart attack, regardless of the COVID-19 pandemic."  
Stay on track with treatment plans 
Regular check-ups with a cardiologist are often a staple in the treatment plans for many patients with heart disease. Patients need to pay close attention to new or worsening symptoms and seek immediate care when needed. 
"Just because there is a pandemic doesn't mean that heart disease isn't still occurring in our community," Dr. Rousseau said. "Our patients need to be diligent with their care to avoid serious or worsening complications." 
That includes: 
Following appointment schedules 

Taking medication as directed by your care team 

Maintaining healthy habits, including eating healthy and staying active 
"It can be difficult to comply with many healthy habits when you're stressed and worried," Smith said. "But it's more important than ever to stay on top of those habits so that you can stay heart healthy." 
Dr. Rousseau also encourages people to take care of their mental health.  
"You don't need to be holed up in your house," Dr. Rousseau said. "Get outside and go for a walk. Talk with friends and family over the phone or through a video call. There are still many safe ways to stay connected and healthy." 
Manage your risk of COVID-19 
Heart disease is a major risk factor for developing severe complications from COVID-19. Dr. Rousseau reminds patients to use common sense and make safe choices for themselves and their family members. He tells patients to take the following steps to stay healthy: 
Avoid crowds 

Wear face masks 

Take advantage of services like early hours for grocery shopping, ordering online and delivery options 
"Patients need to be aware of their own risk factors. With patients who are considered high risk, they should get the COVID-19 vaccine when eligible," Dr. Rousseau said. "They should also avoid large crowds, particularly during heavy traffic times at local stores, and continue to safely exercise."  
Learn more about staying healthy during COVID-19 or find a provider near you to help you stay healthy and safe. 
Dr. Jason Rousseau is a cardiothoracic surgeon with Medical Group of the Carolinas — Cardiothoracic & Vascular Surgery.