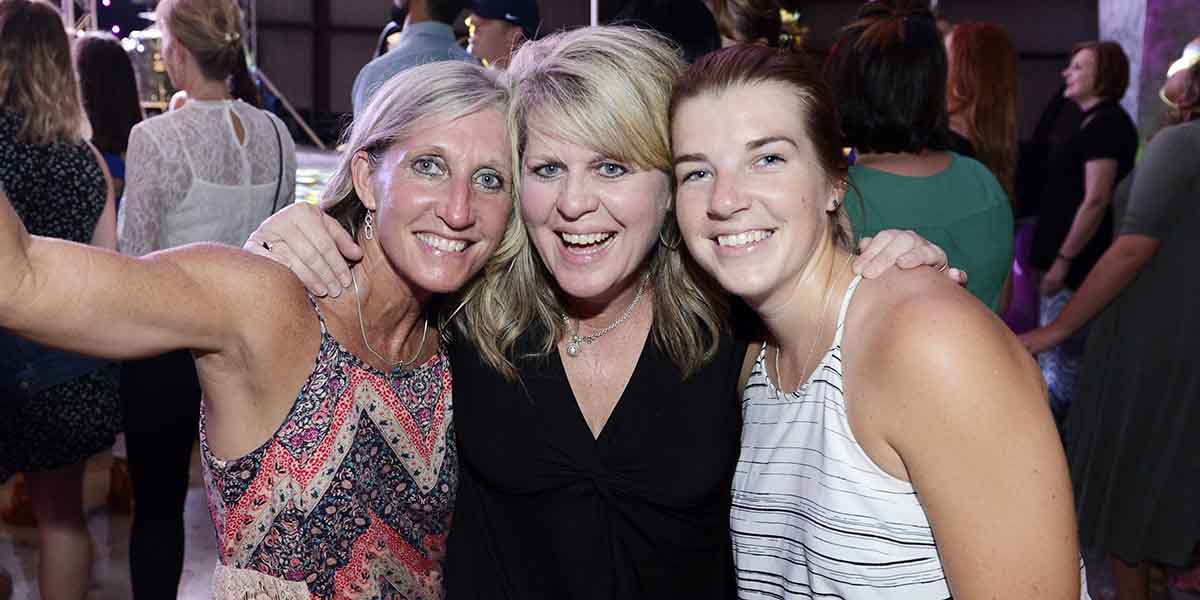 Hangar B supports heart health
The Spartanburg Regional Heart Center is recognized nationally for providing outstanding, comprehensive care. From emergency response to surgery and recovery to rehabilitation, Spartanburg Regional offers world-class care, right here at home.
Spartanburg Regional Foundation's Hangar B raises money each year to support the heart center and benefit patients in our community.
"The funds raised for Hangar B benefit our community, and help the heart center deliver world-class care because of that support," said Bob Brown, director of outpatient cardiology for Spartanburg Regional. "For the community to embrace us, helps raise our level of care even higher and be on the cutting edge of heart care."  
Hangar B is a yearly dance party held at the Spartanburg Downtown Memorial Airport. The event features live music by Party on the Moon. The acclaimed band performs a mix of Motown, classic rock, and contemporary R&B hits.
Hangar B will take place on Thursday, September 27. The gate will open at 6 p.m.
The Spartanburg Regional Foundation has formed a new partnership for this year's event with two of Spartanburg's most popular eateries:  Willy Taco and FR8yard. A buffet will feature selections from both restaurants.
"We are grateful to Willy Taco and FR8yard for partnering with us to support heart health," said Kristy Caradori, executive director of the Foundation. "They both are known for serving great food, so this is an exciting addition – one more reason that the 2018 Hangar B is going to be a terrific and memorable event."
The Foundation supports heart services in many ways: promoting education and awareness through the Joe R. Utley Heart Resource Center, providing AEDs and CPR training for community organizations, helping patients afford the cost of guided cardiac rehabilitation workout programs, supporting special training for caregivers, and more.
"Over the years, Hangar B has helped each heart fund, from our heart failure patients to cardiac rehab for supporting training in the community with CPR mannequins," Brown said.
Hangar B has become a signature event over the years. It was first held in 1995, and performers have included such respected singer-songwriters as Marshall Chapman, Edwin McCain, and Robert Earl Keen. Party on the Moon, billed as America's top party band, includes musicians who have backed stars ranging from Beyoncé to Elton John.
 "Hangar B is an event that community members look forward to all year, and funds raised truly make a difference for patients in need," Caradori said. "We are thankful for our sponsors and for all who buy tickets and come out to make Hangar B a success."
Tickets for the 2018 Hangar B are $60 and cover entertainment, food, alcoholic and non-alcoholic drinks, and a commemorative T-shirt.
For more information, visit https://regionalfoundation.com.