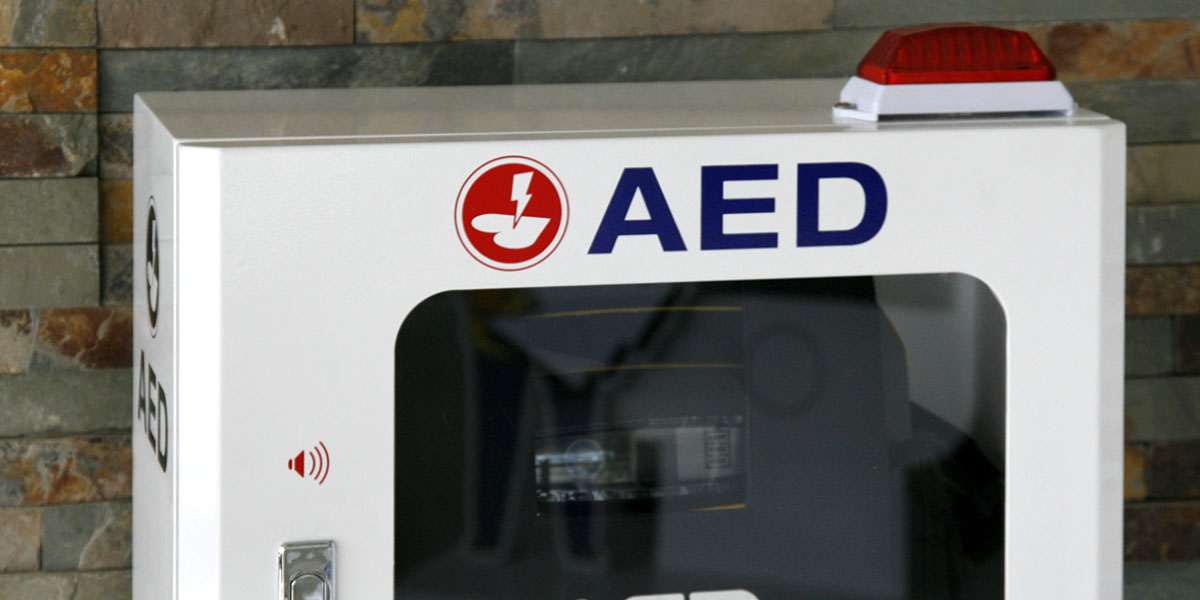 Hangar B raises money for community AEDs
With sudden cardiac arrest affecting approximately 350,000 people each year in the United States, community organizations and nonprofits are being proactive by arming themselves with an automated external defibrillator, or AED.
Sudden cardiac arrest doesn't care where you are when it hits — it can happen while you're at church or picking up your kids from school.  And the Spartanburg Regional Foundation is helping provide schools, churches and nonprofits with this machine that can save the life of a person suffering a heart attack.
Learn how to use an AED. Click here. 
The proceeds from this year's Hangar B event — hosted by the Spartanburg Regional Foundation — are helping provide access to training and AED devices throughout the community. By joining the party at 6 p.m. on Thursday, Sept. 28, at the Spartanburg Downtown Memorial Airport, you will get your own heart pumping and provide local organizations with life-saving devices and training.
"The funds raised at Hangar B provide AEDs to our community, which save lives," said Kristy Caradori, executive director of Spartanburg Regional Foundation. "We hope that with each year, we continue to reach more people."
In 2016, 1,500 people attended the annual fundraiser, which raised more than $173,000. The ticket cost is $60 before September 19 and $75 after that date and at door. The ticket covers access to entertainment, dinner and alcoholic and non-alcoholic drinks, as well as a T-shirt commemorating the event.
Returning to entertain the crowd is Party on the Moon, a group whose top-caliber talent has backed stars ranging from Beyoncé to Elton John to Earth Wind & Fire.
To purchase Hanger B tickets, visit RegionalFoundation.com.