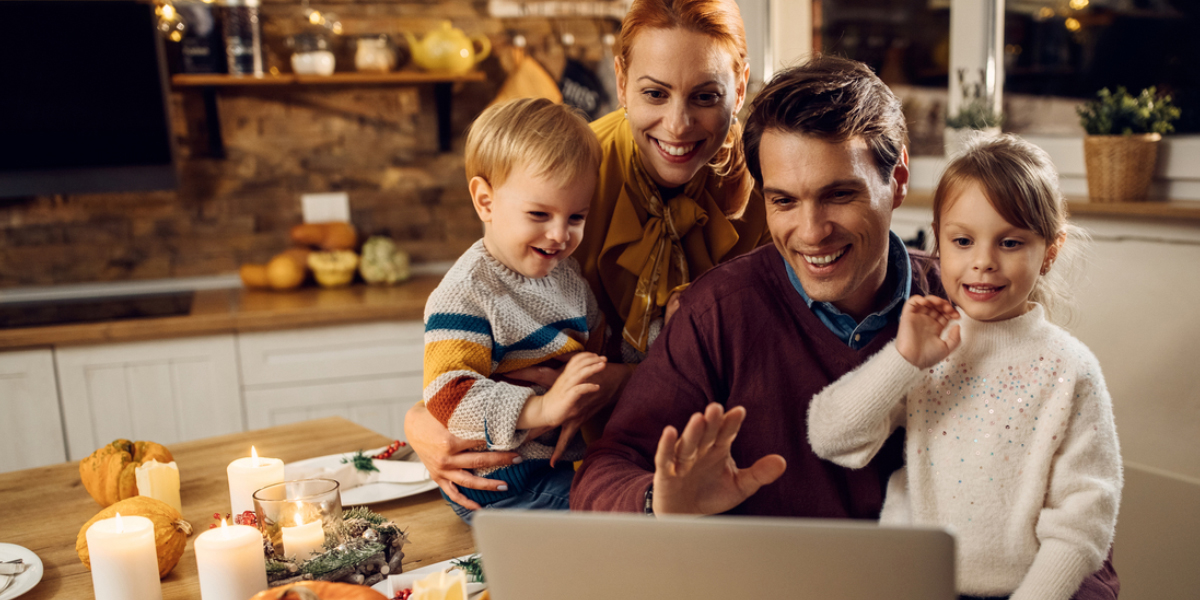 To grandma's house we go? Reconsider during COVID-19
"Over the river and through the woods, to grandmother's house we go," the old song says.
For many, the holidays bring back memories of riding up to your grandparents' house. You and your family pile out of the car with gifts and side dishes in hand. Inside, you're greeted by a dozen family members and close friends, all gathering to celebrate the winter holidays.
Unfortunately, this year's holiday season will look different. The best way to protect yourself and your family from COVID-19 is to stay home and avoid traveling, according to the Centers for Disease Control and Prevention.
Spartanburg Regional Healthcare System infection prevention experts also strongly advise against traveling during the holidays.
"Your elderly or immunocompromised relatives are at high risk and could catch a virus from you. Help keep your relatives and our community safe," said Chris Lombardozzi, MD, chief medical officer of quality for Spartanburg Regional Healthcare System.
As flu and COVID-19 cases rise this fall, it is imperative that we follow CDC guidelines to reduce the spread of illness to ourselves and our loved ones, Dr. Lombardozzi said.
Travel increases your chance of getting and spreading COVID-19, according to the CDC.
Michelle Carney, MD, infection prevention specialist with Spartanburg Regional, said this is because of shared risk. When you gather with people outside your household, each person brings all the risks taken into one shared location.
"When we start adding that up, the risk gets exponentially larger when you sit down at the dining room table with family and friends," Dr. Carney said.
As the COVID-19 pandemic has progressed, experts better understand when people are the most contagious.
"Even if you have a negative test a few days before traveling or a week before traveling, the COVID-19 incubation period is 14 days," Dr. Carney said. "A negative test could give a false sense of security because it only means you are negative right at that moment."
Dr. Carney also said a large number of exposures result from more intimate settings, such as a holiday gathering like Thanksgiving. Dr. Carney advises against travel and said to consider your shared risk if you must travel.
"Do anything you can to keep your risks as low as possible," she said.
If you must travel, the CDC advises the following:
While driving is the best option, if you must take public or shared transportation, such as planes, ride shares or trains, wear a mask.
If someone in your household or that you are visiting is at a higher risk for COVID-19, consider not visiting them. You may spread the virus to loved ones you are visiting or when you return.
Check the requirements and restrictions for the location you are visiting. Some state and local governments require a recent negative COVID-19 test, mask wearing or quarantining before travel. You may also have to quarantine for 14 days when you return home.
If you stop at a rest stop, wash your hands with soap and water (or hand sanitizer) for at least 20 seconds.
When stopping for gas, use disinfecting wipes on the buttons and handles at the gas pump. After fueling, use hand sanitizer.
The best option for eating is to pack your own food during travel. If you don't bring your own food, use drive-thru, delivery, take-out or curbside food options.
For more information, review the CDC's guidelines for the holidays and for travel.