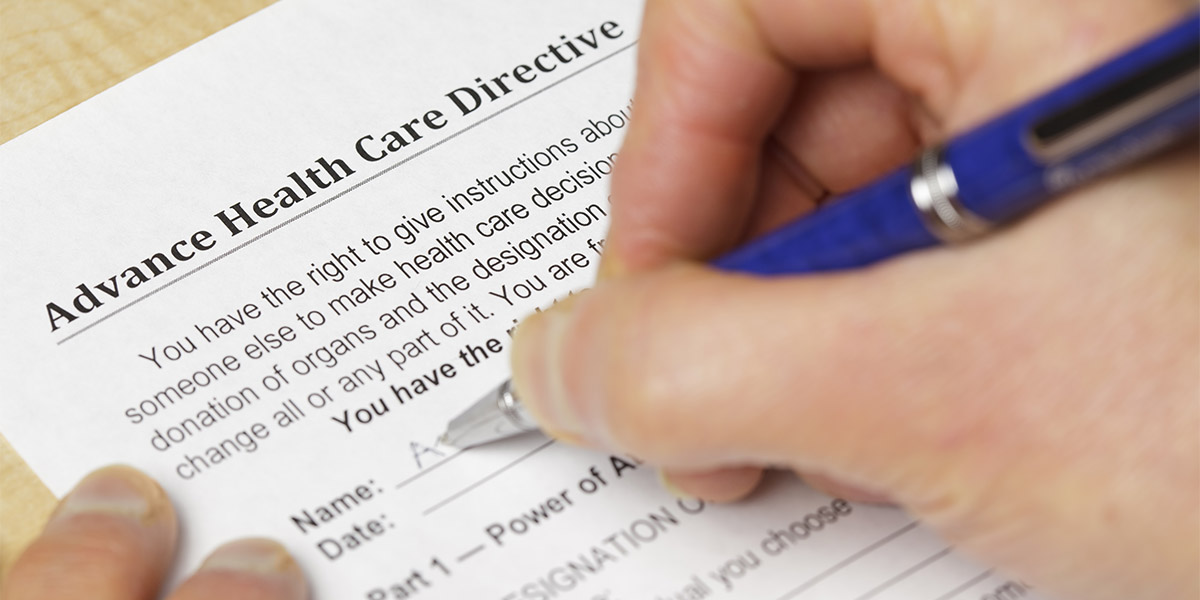 A gift to you and your family
Nobody ever plans for a tragedy.
Anything from a severe allergic reaction to a traumatic brain injury from a skiing accident can result in an unplanned hospitalization. Sometimes we may even be unable to make medical decisions for ourselves. At that point, we rely on our loved ones to make those decisions for us.
Have you shared your medical wishes?
You may believe you are too young or healthy to consider such things. But it's never too early to plan for your care and to help your family determine your medical wishes during a difficult time.
Most people believe that decisions about the type of care they receive are highly personal and should be made by either themselves or a trusted loved one. For this reason, it is important that people clearly communicate their wishes now about their values and wishes regarding future medical issues and treatment decisions in case they become unable to speak for themselves.
Clarifying your healthcare wishes for the future is a gift to both yourself and to those you love.
National Healthcare Decisions Day is recognized each year in April to help educate people on the importance of advance care planning. Spartanburg Regional Healthcare System seeks to encourage and empower everyone to express and document their wishes in advance regarding their future care preferences. SRHS also advocates for our healthcare providers to be aware of these wishes and decisions.
What are advance directives?
Advance directives are legally binding documents that lay out how you would like to be treated in the event you are unable to communicate your wishes yourself. "Advance directive" is a general term that applies to two basic types of legal documents:
Living will
Healthcare power of attorney
A healthcare power of attorney is a written document where you name a person (your agent) to act on your behalf when you are unable to make your own choices. Decisions that can be made by a healthcare power of attorney include:
Decisions about care, including tests, medications and surgeries
Admission to skilled nursing or assisted living facilities
The decision about where to seek care
Decisions to approve or decline life-support treatments
How can I learn more about advance directives?
Spartanburg Regional Healthcare System is holding educational seminars across the Upstate this month so that you can be prepared for the unexpected. Health professionals will be available to answer questions about power of attorney and Five Wishes, offer guidance on having conversations with your loved ones and assist with completing these important documents. Light refreshments will be served. Advance registration is required for these free events, click one of the dates below to register:
Wes Collins, MA, serves as the coordinator of advance care planning and the ethics committee for Spartanburg Regional Healthcare System, within their case management service line. Collins assists patients and families with important, and often difficult, decisions via advance care planning dialogue and execution of advance directives. He also provides education for clinical staff and community regarding the vital role of advance care planning and advance directives.