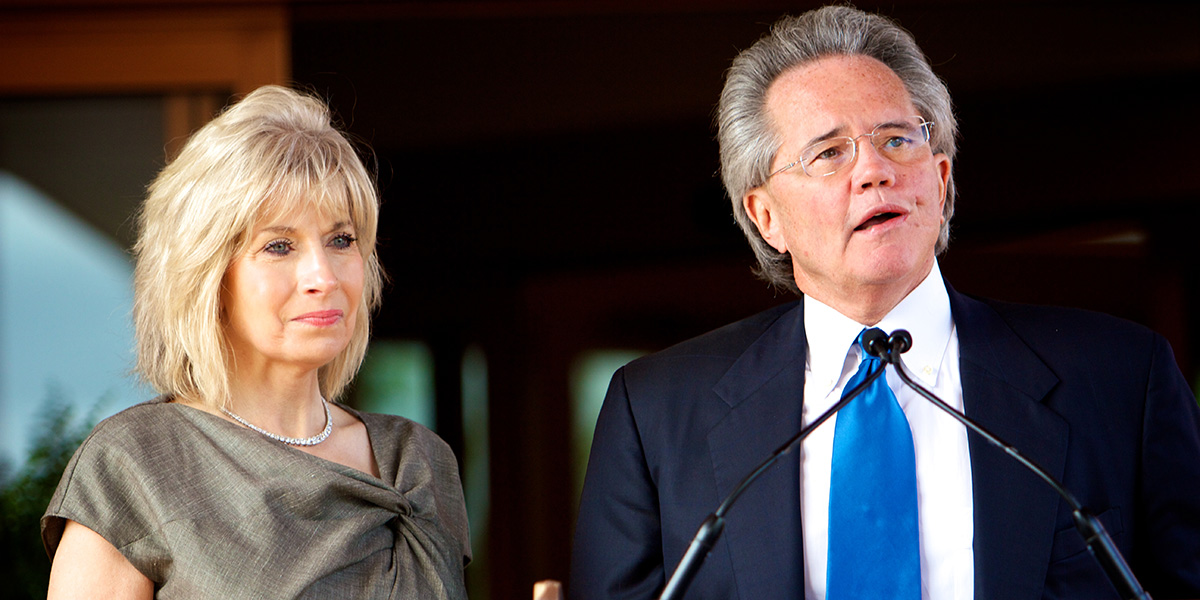 A gift leads to revolutionary cancer care
Marsha and Jimmy Gibbs feel blessed. 
They have built a successful international business while giving back to help those in need. The fruits of their generosity can be seen throughout the Upstate – and nowhere more than in the area of healthcare.
When leaders came together in the mid-1990s to fund the Rose and Walter Montgomery Patient Tower at Spartanburg Regional, the Gibbs were there. It was Spartanburg Regional Foundation's first major campaign.
And, of course, there's Gibbs Cancer Center, which opened in 1999. The couple's gift led to the project was inspired by the vision of Julian Josey, MD, and Jay Bearden, MD, who proposed the concept of a comprehensive cancer center.
"Jay and Julian had a dream of being able to provide complete cancer care here, under one roof. Jimmy and I decided that we wanted to be part of that dream," Marsha said.
When healthcare system leaders looked to expand the cancer center by building a new facility on the Pelham Medical Center campus, the Gibbs again stepped up to make a lead contribution.
Jimmy expressed excitement that the expansion will make way for state-of-the-art technology and opportunities for more patients to take part in clinical trials.
"We'll be able to do things here that people might assume are only available in larger, nationally known cancer centers," Jimmy said.
Beyond financial gifts, the Gibbses have supported the healthcare system with their time, energy, and expertise. Marsha is a member of the Foundation's Board of Trustees and serves on the grants and allocations committee. Jimmy is a lifetime member of the Foundation's Cancer Division Board, and has served for more than 12 years on the Spartanburg Regional Healthcare System Board of Trustees. 
"Jimmy's extensive business expertise has been critical as our healthcare system has navigated challenges and opportunities," said Bruce Holstien, SRHS President and CEO. "We are fortunate to have his leadership on our board."
Both Marsha and Jimmy are proud of their work with the healthcare system, the Foundation, and the cancer program. 
"Cancer is a scary word," said Jimmy. "I believe one day we will be able to prevent cancer – and Gibbs Cancer Center will be part of that."