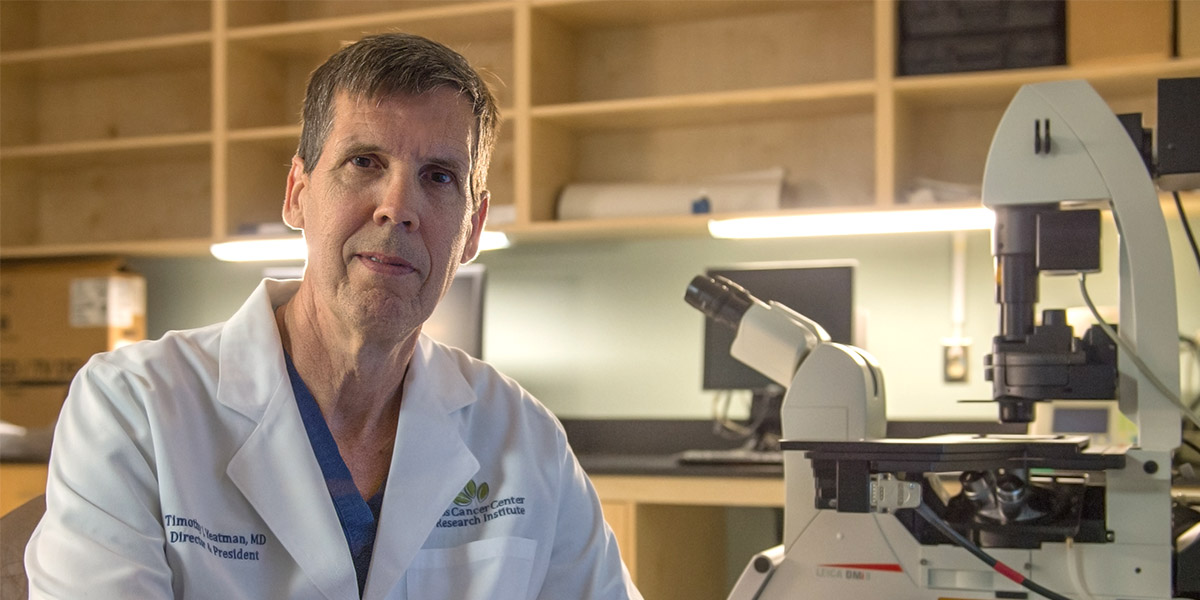 Gibbs Cancer Center is the BMW of Spartanburg's health care
The opening of BMW's Greer manufacturing plant in the 1990s heralded a new manufacturing era, with dozen of suppliers and other manufacturers moving to the Upstate because of BMW.
Not too long ago, the Gibbs Cancer Center added "Research Institute" to its name.  Like BMW,  the Gibbs Cancer Center & Research Institute is becoming a similar engine for health care innovation and growth in the region. The center has been highlighted as a "hybrid academic-community cancer center" with unique attributes and potential.
Its international reputation for research is now beginning to attract the best and brightest researchers to the area. Gibbs also trains local lab interns, technicians and associates in new technology that previously was not available in Spartanburg.
"Gibbs has raised its reputation from that of a local community hospital to a national cancer center to an internationally-recognized cancer center," said Gibbs Director and President Timothy Yeatman, MD.
This was recently exhibited when Dr. Yeatman joined researchers from Harvard Medical School and MD Anderson Cancer Center to speak about precision medicine at the October 2017 American College of Surgeons' conference. Dr. Yeatman discussed the future of cancer care with genomic profiling. 
The goal of the genomic profiling is to help make it possible for people to find out precisely which cancers they might develop. This research also could help doctors find patients' cancer well before it causes physical symptoms.
Genomic profiling can include DNA sequencing, RNA sequencing, and/or protein sequencing. All tumors start with alterations in their DNA blueprint, and Gibbs' laboratory is able to sequence tumors for DNA, interpret and analyze the data. They now are working on sequencing RNA, which will more precisely tell clinicians which cancer cell mutations are important and which can be ignored, Dr. Yeatman said.
Dr. Yeatman's genomic profiling research has made him a leader on the topic; researching this and other cancers at Gibb's research lab.
Cancer research draws attention and funding from the scientific community and biomedical business companies. This is especially true when studies are published in top international journals, as was Dr. Yeatman's study about colorectal cancer, published in 2016 in Nature Communications, a publication of the US National Library of Medicine.
Gibbs researchers have published about 10 major cancer research studies since Dr. Yeatman joined Gibbs in 2012.
"The scientific community is starting to get to know who we are," Dr. Yeatman said. "We're well-known among major pharmaceutical companies now, and as we publish more, people will recognize the Gibbs Cancer Center and Research Institute."
The cancer center collaborates with companies that will use its research findings to develop new cancer diagnostic tools and, possibly, treatments. There is a huge upside for area cancer patients, as they will have access to the best and most innovative treatment options a decade before they're widely available.
For example, Dr. Yeatman was one of the first physicians to use the technology of sentinel lymph node biopsy, which now is the standard of care in breast cancer. It took a decade before this procedure became standard of care.
"If you're not a leader and doing cutting-edge research, then you have to wait for someone to teach you how to do the new procedure," he said. "We're raising the quality and standard of care to a level where patients do not need to leave Spartanburg for world class cancer care."
Nature Communications study: https://www.ncbi.nlm.nih.gov/pmc/articles/PMC4912618/
ADC Reviews: https://adcreview.com/articles/nature-nurturing-hybrid-academic-community-cancer-centers/
For more information about Gibbs Cancer Center & Research Institute, call 1-855-DNA-GIBBS.