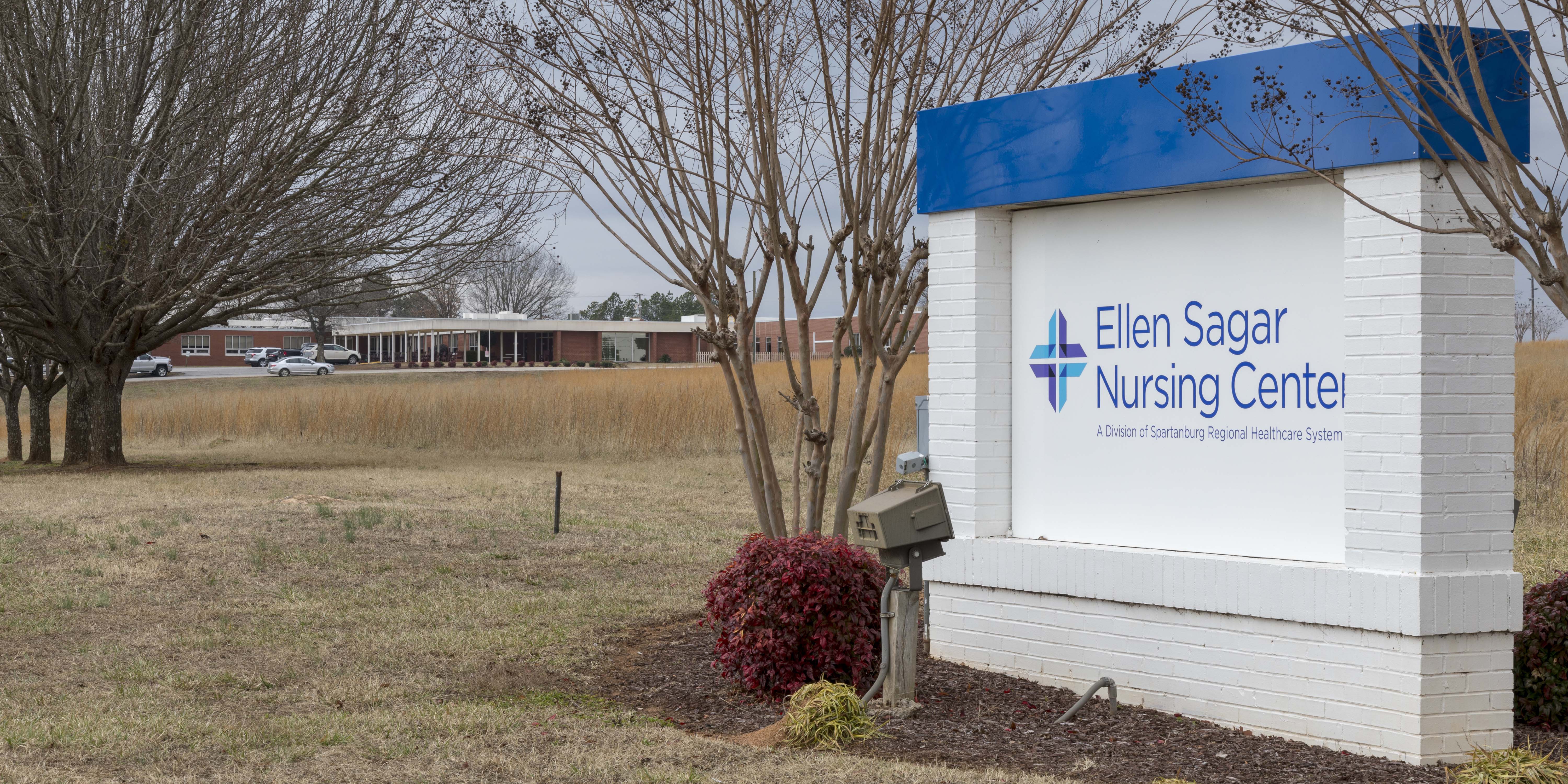 Foundation grants support health system innovations and enhancements
From osteoporosis early detection technology to nursing home renovations and so much more, the Spartanburg Regional Foundation supports the hard work of those improving the health of our community. 
This year, the Foundation awarded $488,000 through its annual grants program to fund health initiatives across Spartanburg Regional Healthcare System. 
"Each year we look forward to a wide range of project proposals from physicians, nurse leaders and hospital administrators – and 2021 was no different," said Kristy Caradori, executive director of Spartanburg Regional Foundation.  
The Foundation's board of trustees chose 15 proposals and awarded a total of $488,000 in 2021.   
"The applications we received this year reflect a drive for cutting-edge excellence on the part of Spartanburg Regional clinical staff and department leaders," Caradori said. "We are so pleased to have the opportunity to support their work, and we're grateful for the donors who make it possible." 
"Foundation grants provide vital support for our health system, enabling facility improvements, enhanced clinician education and valuable innovations that make a difference for the patients we serve," said Mark Aycock, Spartanburg Regional chief operating officer. "The COVID-19 pandemic has made the past year a difficult one, but we are looking to the future with great optimism. Many exciting opportunities are being made possible with these grants, and for this we are very grateful." 
Spartanburg Regional Foundation approved the following SRHS grant proposals: 
Ellen Sagar Nursing Center – Administration  
$95,000 
To fund memory care unit design enhancements, including door wraps, murals and lighting, that will improve safety while creating a more home-like environment for residents. 
Spartanburg Medical Center – Emergency Center 
$95,000 
To renovate and outfit a space in the Emergency Center to help provide an area for pediatric, adolescent, geriatric and/or special needs behavioral health patients.  
Spartanburg Medical Center – Pavilion 5 
$84,624 
To complete education lab space in the critical care pavilion, including the purchase of an ICU simulation mannequin. 
Spartanburg Regional Healthcare System – Heart Services 
$62,100 
To purchase a simulation system to train staff members in the use of ECMO (extracorporeal membrane oxygenation) therapy. 
Spartanburg Regional Healthcare System – Infection Prevention  
$52,500   
To purchase and implement an electronic, online bedside monitoring technology to systematize and improve efforts to reduce healthcare-associated infections. 
 
Spartanburg Medical Center – Safe Kids of the Piedmont 
$22,594 
To make gun locks and lockboxes available to families through their pediatrician offices in order to reduce the potential for gun-related accidents involving children. 
Medical Group of the Carolinas – Orthopaedics 
$15,000 
To purchase the Lunar Achilles portable bone density scanner to support quick and convenient screening, early detection and effective monitoring of osteoporosis. 
Spartanburg Regional Healthcare System – Family Medicine 
$12,750 
To introduce the Cystatin-C lab test, along with training and evaluation, to improve accuracy in determining a patient's level of kidney function, especially for Black patients whose kidney function is overestimated by current methods of evaluation.  
Spartanburg Regional Healthcare System – Community Health 
$11,500 
To support the production of a Racial Equity Index for Cherokee and Union counties that will help identify and address health disparities and promote successful partnerships in those communities. 
Spartanburg Medical Center – Rehab 
$9,364 
To purchase a high weight capacity lift for the inpatient rehab department to aid in the treatment and mobilization of patients of size; allowing these patients the same opportunities for functional improvement and recovery as other patients.  
Spartanburg Regional Healthcare System – Respiratory Therapy (NICU) 
$9,200 
To purchase two SmartMonitor 2 PS machines to help in performing car seat respiratory tests for infants.  
 
AccessHealth Spartanburg 
$8,413 
To purchase equipment and other materials to create hybrid health education classes to serve residents in Spartanburg, Union and Cherokee counties during the ongoing COVID-19 pandemic. 
Medical Group of the Carolinas – Psychiatry 
$5,000 
To establish a patient education library for those with mental health diagnoses to promote patient engagement in the therapy process and support improved overall outcomes.  
Spartanburg Medical Center – Acute Care, Speech Language Pathology Department 
$4,955 for two projects:  
$2,950 
To purchase the Iowa Oral Performance Instrument to provide an objective measure of the strength of patients' lips and tongues as they undergo oral musculature rehabilitation.  
$2,005 
To purchase iPads and software applications to support communication between caregivers and acute care patients whose medical conditions have resulted in significant communication impairments. 
For the community:  
In addition to these recipients, Spartanburg Regional Foundation also awarded $122,000 in grants to 12 nonprofit organizations that provide essential relief for community members who have faced financial hardship during the COVID-19 pandemic. Each organization received $10,167.  
In all, the Foundation invested a total of $610,000 in grants to support the health system and community in 2021.  
Learn more about Spartanburg Regional Foundation's grant program by visiting https://www.regionalfoundation.com/grants.