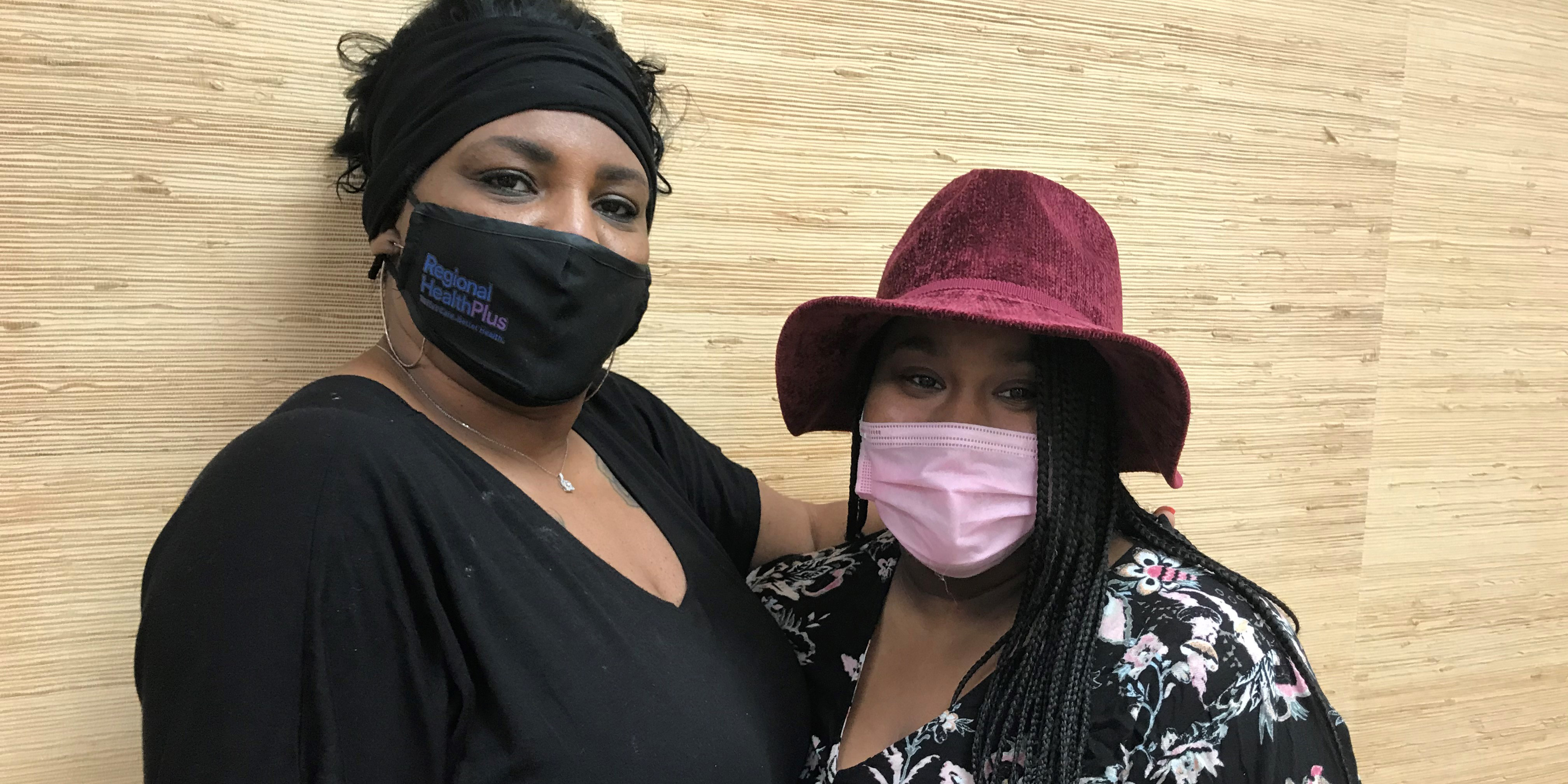 Former NICU patient on the cusp of high school graduation
Like other high school seniors, Jayla Washington is mulling over college choices and possible career interests. She's making the most of time with friends and, despite COVID-19 restrictions, looks forward to celebrating her upcoming graduation from Union County High School.  
These are normal rites of passage on the path to adulthood. But Jayla's journey started off with uncommon challenges.  
First days in the NICU 
Jayla spent the first five weeks of her life in the Neonatal Intensive Care Unit (NICU) at Spartanburg Medical Center.  
Her mother, Chatiffany, had been diagnosed with preeclampsia, a condition that can threaten the lives of both mother and baby. Chatiffany had an emergency caesarian section at just 28 weeks.  
Jayla weighed only 2 pounds, 2 ounces at birth.  
Chatiffany, who was recovering from surgery, first got to see her newborn the following day.  
"I was scared and nervous," she said. "When I saw her, I thought, 'Is that my baby? Is she really that small?' She could have fit in a shoebox."  
Chatiffany was discharged from the hospital after a few days. It was an uneasy feeling to return home without her baby. But she drove to Spartanburg each day to visit Jayla, and she came to feel close to the NICU team.  
"They got to know us on a first-name basis, and if anything changed with Jayla, they would call us at home," she said.  
Overall, the NICU doctors and nurses provided "excellent, excellent care" as Jayla grew and became stronger. 
Chatiffany and Jayla today  
Chatiffany still feels grateful and has found a way to show her gratitude. Now employed as a senior care coordinator with Regional HealthPlus, she recently donated to Spartanburg Regional Foundation's NICU Fund. The fund supports special training opportunities for NICU staff as well as technology and facility enhancements.  
During the annual employee campaign, Spartanburg Regional Healthcare System staff members donate to a wide variety of funds that support departments and programs throughout the health system.  
"Donating in support of the NICU is a great way to give back. They were so good to my daughter," Chatiffany said. 
Jayla, of course, doesn't remember her time in the NICU, but she has a sense of how the experience helped to shape her upbringing. Because she was still small and needed extra attention after leaving the NICU, Jayla and Chatiffany stayed with Chatiffany's mother for several weeks. Jayla and her grandmother still have a close bond.  
As she was growing up, Jayla's parents had a tendency to be overprotective.  
"And that's how we are now," Chatiffany said, as Jayla laughed. 
Jayla was a shy child, her mother said, but always did well in school.  
And she's thriving now as a teenager. She has a job at the IGA grocery store in Pacolet and enjoys shopping and going out for lunch with her best friend, Makiah.  
"Because of the pandemic, school has definitely been different," she said. "I didn't expect my senior year to be like this. But it's going alright." 
Jayla has been looking at colleges – Limestone, Greenville Tech and Pfeiffer are on her short list – and is interested in becoming a physical therapist.  
"I'm excited about the transition to college," she said.  
Chatiffany is proud of how far her daughter has come and looks forward to what lies ahead. "She's doing great – if you saw her now, you'd never know she was born premature." 
To make a donation in support of the Spartanburg Regional NICU, visit https://www.regionalfoundation.com/ways-give/families.