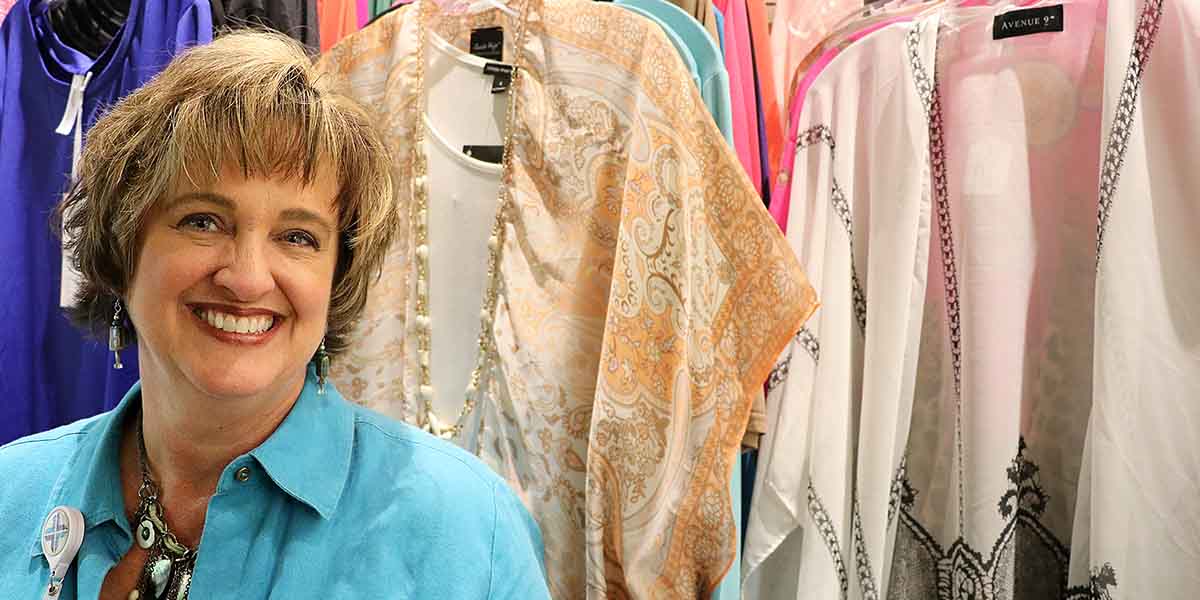 Finding your 'new normal'
After undergoing a mastectomy, some women experience a process of loss and a desire to feel whole again. Typically, a woman's first question is, "What will my 'New Normal' look like and how do I get there?" 
That's where Caroline Henson comes in.
Caroline is the certified mastectomy fitter at That Special Look, the boutique found in the lobby of the Gibbs Cancer Center & Research Institute. The boutique is designed to help women through the delicate and personal process that comes after a mastectomy.
Call for an appointment after your drain bulbs have been removed, your swelling and fluid retention have gone down and, most importantly, when you are feeling comfortable enough mentally and physically.
Before you meet Caroline, the staff at That Special Look works diligently to make sure that every aspect of the process is in place before you arrive the day of your fitting. This will include retrieving a special order from your physician, verifying your insurance coverage, and communicating this information to you prior to your appointment.
On the day of your fitting, you can expect a warm and friendly welcoming by the staff, who are dedicated to making the process easier whenever possible.
Then, Caroline will show you into a private fitting room, where she'll:
Measure the perimeter of your chest cavity.
Discuss what cup size you want.
Review the array of bras and breast forms to choose from. That Special Look's staff takes pride. in the variety of products they have available.
Caroline has a passion for helping others. She holds a bachelor's degree in social work and has been a fitter at That Special Look for five years.
"I love taking the best care of our clients," Caroline said. "I want to help them all feel comfortable and self-confident again."
That Special Look also carries a variety of beautiful wigs, clothing and jewelry, all chosen to help a woman look and feel beautiful and confident. The staff encourages anyone to come in anytime to ask questions, peruse the offerings and more.