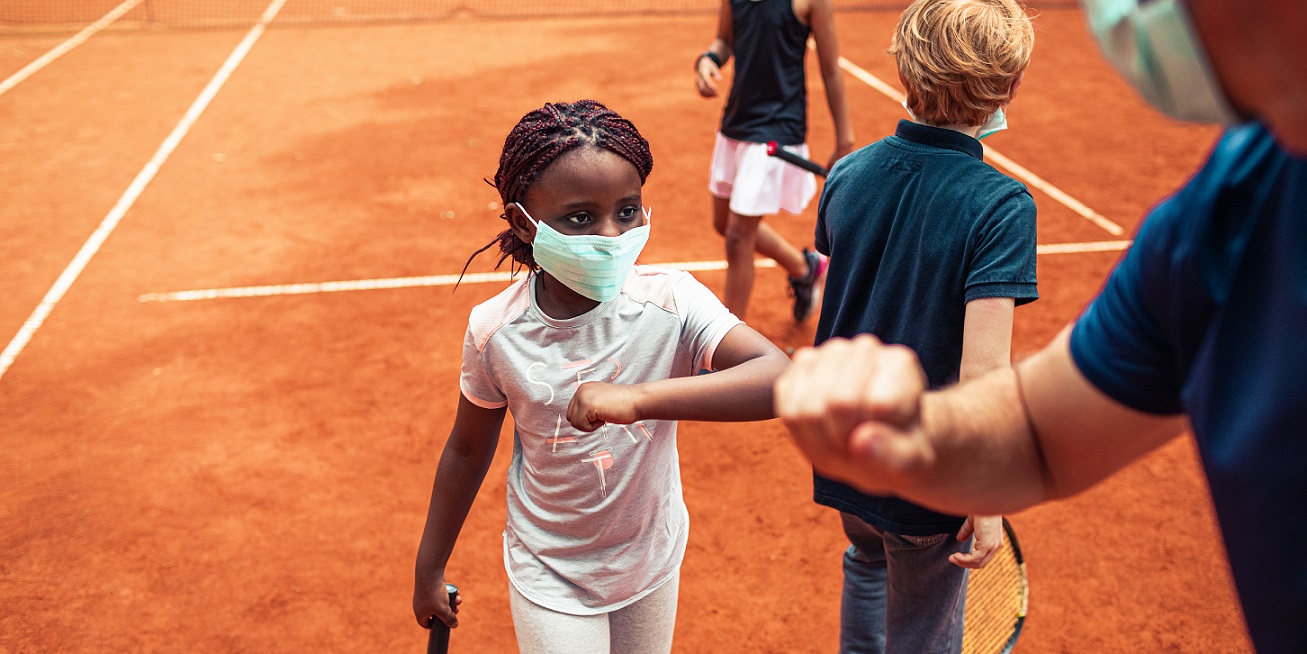 Far from routine: Sports physicals keep young athletes healthy on the field
Is your child or teen gearing up for a new sports season? It's time to get that routine sports physical out of the way ...
… except that sports physicals are far from routine. They're an important part of keeping your child healthy and strong while doing their best on the court or field.  
"You deal with a lot of growing during preteen and teenage years," Wayne Davis, MD, said. "We need to have an overall picture of the athlete's health before they put themselves through strenuous exercise."  
Dr. Davis performs sports physicals as part of his work at Immediate Care Center - Pelham. 
Get your child's next sports physical at Immediate Care Center - Pelham. Call 864-530-3500.
Here's what doctors are looking for during a sports physical, according to Dr. Davis.  
Vision and hearing  
Can they hear well enough to interact with other players? Is their vision clear enough to see fly balls coming their way?  
Heart 
The doctor wants to hear a clear, strong beat with no murmurs or abnormal rhythms. There shouldn't be any evidence of chest pain during exercise.  
Lungs 
Oxygen is essential during any aerobic activity. Lungs should be strong enough to take in plenty of air, and there should be no shortness of breath.  
Abdomen 
Liver or kidney problems can cause issues. Also, if the spleen is enlarged, it could rupture during physical activity.  
Balance 
If the child is prone to dizziness or loses his or her balance easily, that might be a sign of other issues.  
Musculoskeletal 
Are the bones, muscles and ligaments strong and developed enough for sports? If there's evidence of previous injuries, have they healed enough to ensure a similar problem won't crop up again?  
"You want to make sure that their knees are stable, they have good balance, and that their throwing form and wrist can handle the load of the sport they're playing," Dr. Davis said.  
He'll also look for evidence of scoliosis or bending of the spine.  
Nutrition 
The doctor will want to know if your young athlete is eating the best foods to fuel an active life. Parents should share with their doctor what supplements are being used – from protein powders to vitamins.  
"There are a lot of supplements out there, and it's important to know what's in each of those," Dr. Davis said.  
What happens next?  
Hopefully, your athlete will get a clean bill of health. If not, the doctor may refer him or her to a specialist.  
It doesn't necessarily mean your child or teen won't be able to play.  
"A lot of times they aren't rejected from the sport, but they're on instructions to see specific specialists," Dr. Davis said.  
Together, we can achieve the most important goal: Keeping your young athlete safe while they're having fun. 
Schedule an appointment 
Schedule your young athlete's next sports physical now with his or her pediatrician, or with:  
Immediate Care Center – Pelham