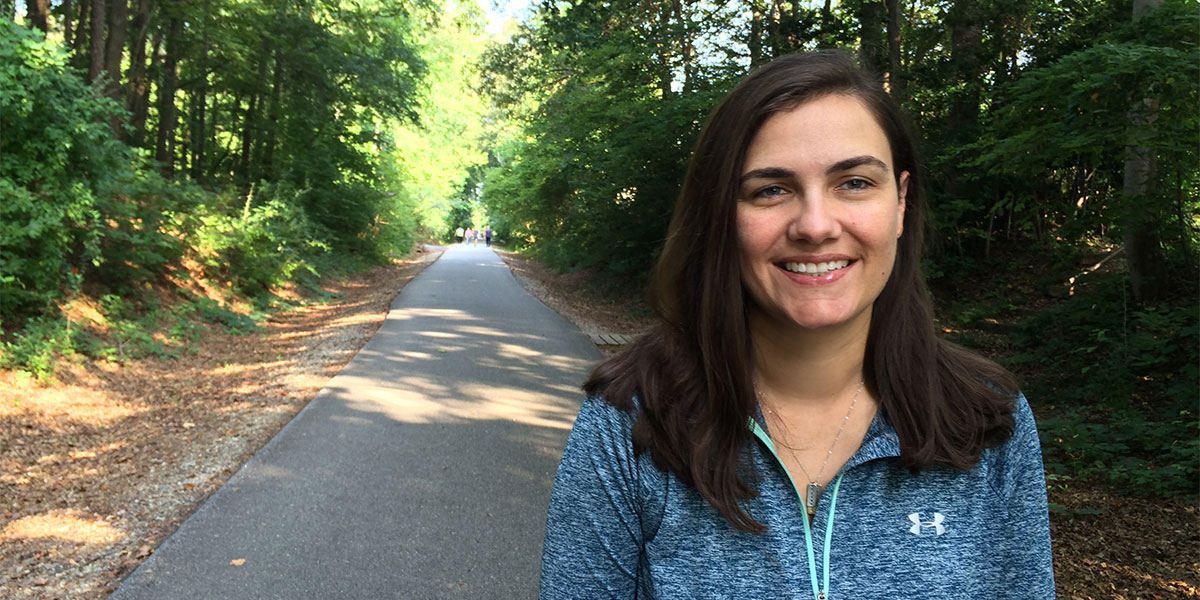 The family business
Emily Staggs grew up in a family of doctors.
"My dad, my brother, aunt, some of my cousins are all doctors," she said.
So it's no surprise that Emily Staggs, DO, followed a similar path. Dr. Staggs is the newest physician at Immediate Care Center—Gaffney.
"Over the years, I've had the privilege to see the kindness and caring that goes into being an excellent physician," she said. "I love that medicine is a lifelong learning pursuit and I am humbled to be allowed to help and care for others."
Dr. Staggs chose to go into family medicine so she can treat whole families.
"I appreciate that you can deliver a baby and also treat their grandparent," she said. "What you see every day varies — from sports medicine to well-child checks to helping someone address their diabetes."
Dr. Staggs received her master's in school psychology and worked with children during her graduate studies. She believes her psychology background helps her approach each patient in a more well-rounded manner.
"With every patient, I try to understand not only their individual motivations but also how their relationships and environments influence their health," Dr. Staggs said.
Outside of work, you can find Dr. Staggs jogging on the Rail Trail in Spartanburg. She uses her own healthy lifestyle to encourage her patients.
"I tell them that your children will mimic what you do. If they see you being healthy, they will want to do the same," Dr. Staggs said. "I try to help my patients think about their health holistically and empower them to realize how much of a positive effect they can have on their overall wellbeing."
Dr. Staggs also enjoys running in local races with her husband and three children, who are ages 9, 4 and 2. She and her husband also enjoy traveling to their favorite cities, Charleston, Asheville and New Orleans, and cheering on the Gamecocks at football games.
"I am thrilled to be here serving in the Upstate of South Carolina where I grew up," she said. "It is my privilege and honor to serve the Gaffney community."
 To make an appointment with Emily Staggs, DO, at Immediate Care Center—Gaffney, call 864-489-3300. Immediate Care Center—Gaffney is located at 840 W. Floyd Baker Blvd in Gaffney.