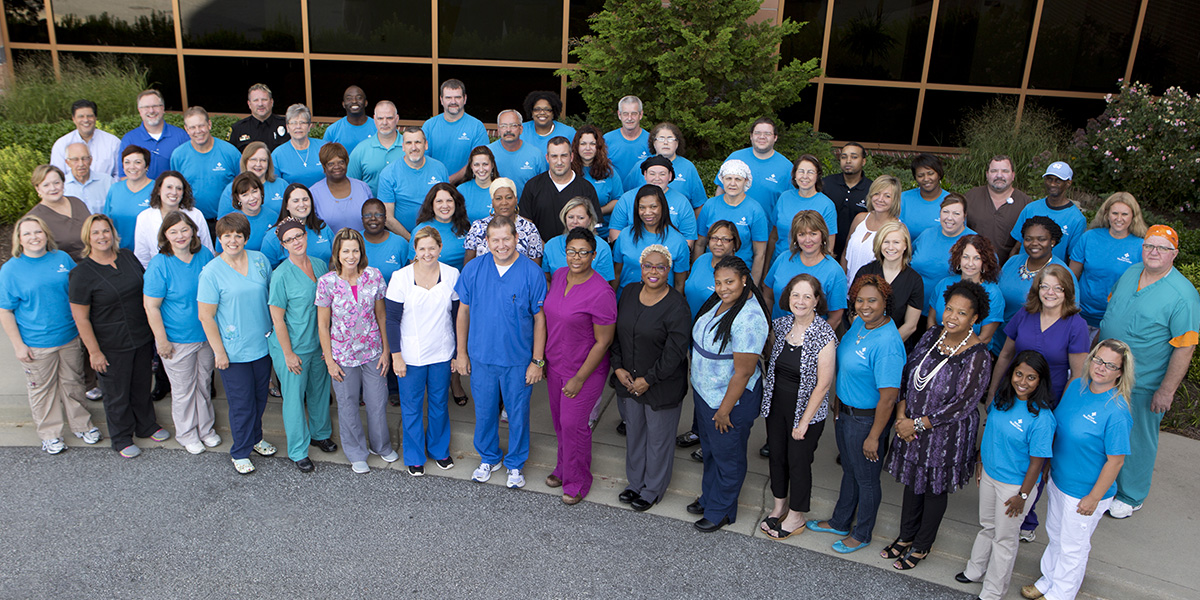 A family atmosphere
"A family atmosphere." It's a phrase several Pelham Medical Center associates use when they describe their workplace.
With that sentiment, it's no wonder that Pelham Medical Center was named one of Modern Healthcare's "Best Places to Work" for the fourth year in a row. Pelham Medical Center was one of 150 healthcare organizations honored, and one of only two recognized from South Carolina.
"I think the family atmosphere is one key attribute; everyone knows everyone," said Tony Kouskolekas, president of Pelham Medical Center. "Simply put, the people here make it a special place to work. Another key element is a true commitment to excellence … our team desires to be the best in every facet of our operations."
Associates throughout Pelham Medical Center feel the same pride. Here is what some of them say about the award-winning hospital:
"Pelham Medical Center is a great place to work, because all of the employees know each other. We work well as a team to provide the best patient care possible, and each day I look forward to working with my friends. Pelham Medical Center is unique, because it has a family atmosphere. Administration also makes an effort to speak to everyone, and he checks in periodically with staff to see if we have everything we need to do our job."
—      Kacie Reeves, RN
"The people I work with every day make Pelham Medical Center a great place to work. There are times I feel like I am talking to my family rather than the people I work with. I see a special care and concern for the patients that walk through our doors, and our staff always makes sure the patient and their family members feel as comfortable as possible. Each morning I know that I will face a different challenge, be it large or small. We all work together to make the customers' experience the best. That is worth waking up for!"
—      Frances Richardson, health informatics specialist
"The leadership at Pelham Medical Center promotes an inclusive environment where I feel like I have a voice in decisions that are made. Pelham Medical Center is unique to me, because it has a family atmosphere where you feel like everyone knows each other. I look forward to working each day, because I know I work in an area where I feel that I am helping people in our community."
—      Melissa Hill, RN
"Pelham Medical Center is a great place to work because of the amazing support you get from management, the opportunities for growth and development, and the amazing, friendly and loving coworkers. The culture here at Pelham Medical Center is rare for a work environment, much less a hospital. It's always warm and inviting when you enter the doors. The chemistry my work family has helps everything run smoothly each day."
—      Latrice Henderson, patient access representative
Modern Healthcare is a business publication that produces information targeting the healthcare industry with national and regional healthcare news. Modern Healthcare's Best Places to Work in Healthcare award requires a two-part application process, including an 80-question questionnaire for the employer, followed by online surveys of the employees.
Learn more about Pelham Medical Center.