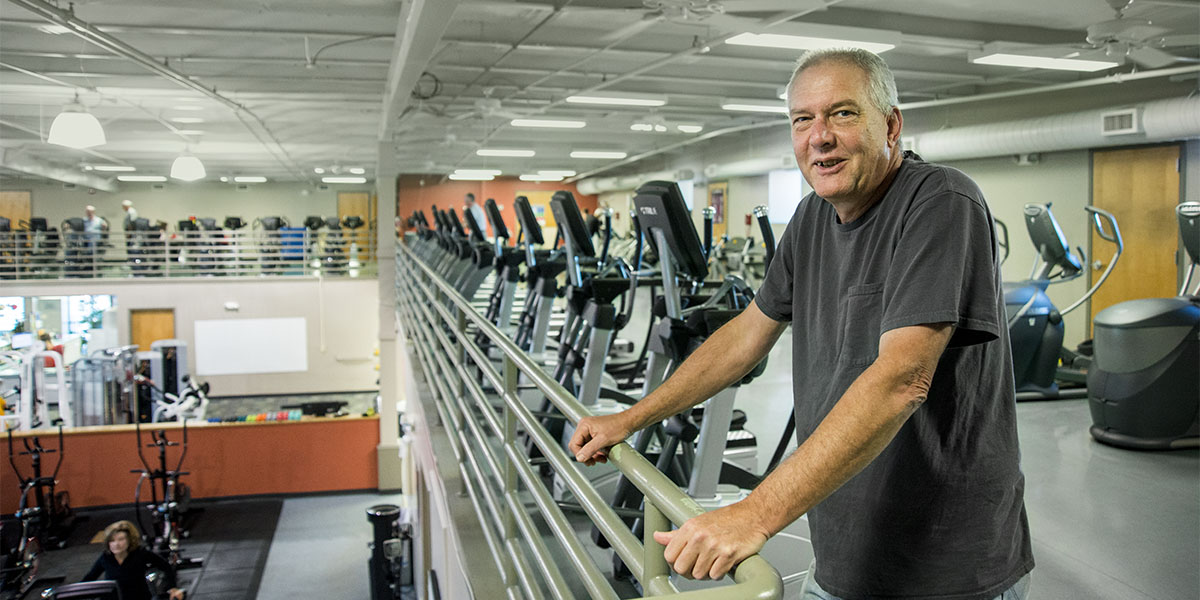 Exercise puts heart patients on the right track
Cardiac Rehabilitation helps Spartanburg Regional patients recover
Following open heart surgery, Brian Holden's doctor encouraged him to take part in Spartanburg Regional Healthcare System's cardiac rehab program, a medically monitored exercise regimen designed to help heart patients in their recovery and their efforts to maintain good health.
But Holden did not have insurance that would cover the program's cost.
A local family's passion for heart health enabled Holden to receive this support free of charge. Rob, Sadie, and John Chapman created a fund in their mother's honor. The Harrison Chapman Fund helps patients like Holden who cannot afford cardiac rehab services.
"If it wasn't for the Chapman fund, I wouldn't have been able to do this," Holden said. "I couldn't have afforded it."
He's been coming to the Spartanburg Regional Heart Wellness Center, where he walks laps and lifts light weights on aerobic machines.
Kris Bagwell, a Spartanburg Regional registered respiratory therapist, has been impressed by Holden's dedication.
"He's always made sure he got here. He even walks from his home, which is at least a mile away," Bagwell said. "Even when he didn't feel well, he made sure he got here to rehab."
Bagwell and other caregivers support patients in a variety of ways. They survey patients' eating habits with questionnaires. A staff dietician provides each patient with information on nutrition and suggestions on how to improve their diet.
Another questionnaire surveys patients' psychosocial well-being. Patients suffering from depression are offered counseling sessions.
Frequently, exercise at the wellness center reduces depression, Bagwell said. After a cardiac event some patients feel discouraged, out of shape and afraid.
"When they get here and begin to see their condition improve, they realize their life isn't over," Bagwell said.
The Harrison Chapman Fund that aids cardiac rehab patients is managed and supported by Spartanburg Regional Foundation.
"There are so many folks who have insurance plans with very high copays and simply cannot afford the follow-up care that is needed after a major heart event," said Bob Brown, director of outpatient cardiology services with SRHS. "This fund allows us the ability to offer a great service to our community."
Harrison Chapman was a dedicated community volunteer and philanthropist before her death in 2014. She was a member of Spartanburg Regional Foundation's inaugural board.
"We just hope (the fund) helps a lot of people," said her son, Rob. "That's what mother would want it to do."
Learn more about how you can support heart health in your community.