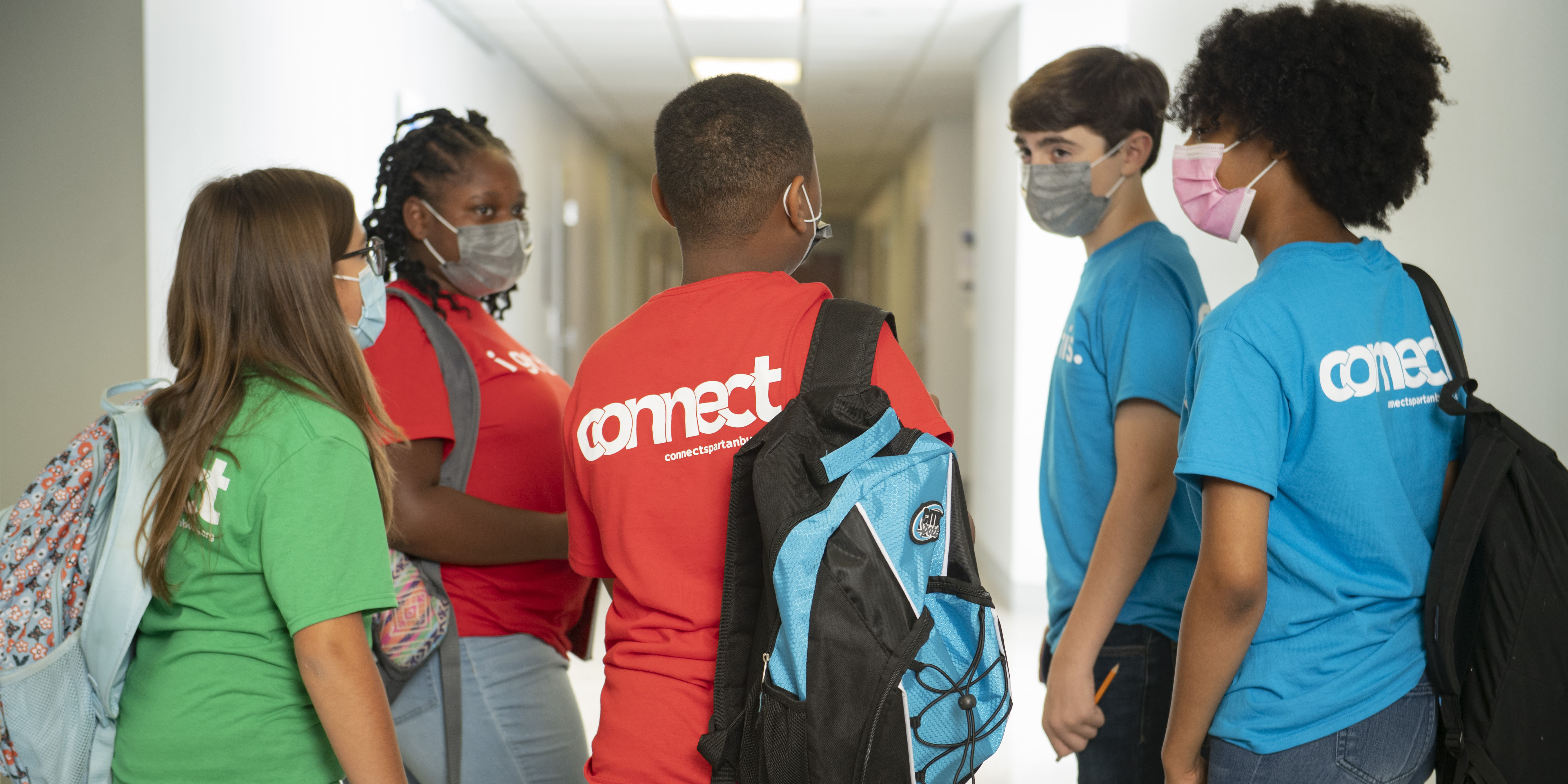 Evidence-based strategies help to drive decline in teen pregnancy
In 2015, local leaders set an ambitious goal – to reduce teen pregnancy in Spartanburg County by 20 percent over the course of the next five years.  
Data released from 2020 revealed that this goal was surpassed, as the number of teens giving birth was lowered by 25 percent. This brings Spartanburg County below the state's average teen birth rate.  
The goal was established by the Connect Spartanburg initiative's Community Advisory Board (CAB).  
"We are really encouraged by this data," said Polly Edwards-Padgett, director of Connect Spartanburg. "It shows that evidence-based strategies and an emphasis on partnerships can make a meaningful difference in the lives of young people." 
Connect Spartanburg is a federally funded collaborative aimed at reducing teen pregnancy and promoting the overall well-being of adolescents. In summer 2020, the Spartanburg Regional Foundation received a three-year, $4.4 million federal grant to house and support Connect, which was previously part of the Mary Black Foundation. 
Much of Connect's work focuses on supporting area schools. The initiative provides funding and training for the implementation of comprehensive health classroom curricula as well as systemic strategies to promote overall teen health. Other partners include organizations that serve young people outside of the school setting – such as community based non-profits, City of Spartanburg Parks & Recreation, and Spartanburg Regional Healthcare System departments.  
A Connect website – www.connectspartanburg.org – and social media outlet provide resources for teenagers, parents and community partners.  
"We strive to reach young people where they are – in schools, recreation centers and non-profit organizations," Edwards-Padgett said. "Increasingly, teenagers turn to online platforms to find information to build community. This has especially been true during the pandemic."  
A team of student ambassadors helps promote the programs and resources among their peers and provide feedback to leaders who make up the Community Advisory Board.  
Connect ambassador Savion Madison, a sophomore at Spartanburg High School, said he believes the declining birth rate is, in part, linked to the increased availability of programs for young people outside of school hours. "It's good that Connect is helping to promote opportunities for teenagers to get involved in the community," he said.  
Valeria Espinosa, a first-year student at USC-Upstate and a Connect ambassador, said the Connect website is an important source of information about "safe spaces" where adolescents can spend time away from school and make friends. A graduate of Boiling Springs High School, she has enjoyed doing her part to let other teenagers know about resources on the Connect website. 
"Sometimes young people don't really know what's out there for them, so this is an opportunity to help," she said.  
And at a time when young people have felt the strain of the pandemic, Espinosa is pleased that the Connect website is an easy place to find information about mental health support.  
"I had a friend who told me he was depressed, and I immediately looked up resources on the website. I was able to help my friend, and that felt good," she said.  
Spartanburg Regional Foundation executive director Kristy Caradori stressed the connection between adolescent wellness and the overall health of the community.
"The mission of the Spartanburg Regional Foundation includes addressing health needs throughout the Upstate – and, certainly, the well-being of adolescents is essential to our community's present and future," she said.  
Pointing to the declining rate of teen births, Caradori added, "Community partners in Spartanburg have worked together to make important strides. But there's still work to be done, and we're excited for opportunities to make an impact in the years ahead." 
To learn more about the Spartanburg Regional Foundation, visit www.RegionalFoundation.com. 
To learn more about Connect Spartanburg, visit www.ConnectSpartanburg.org/.