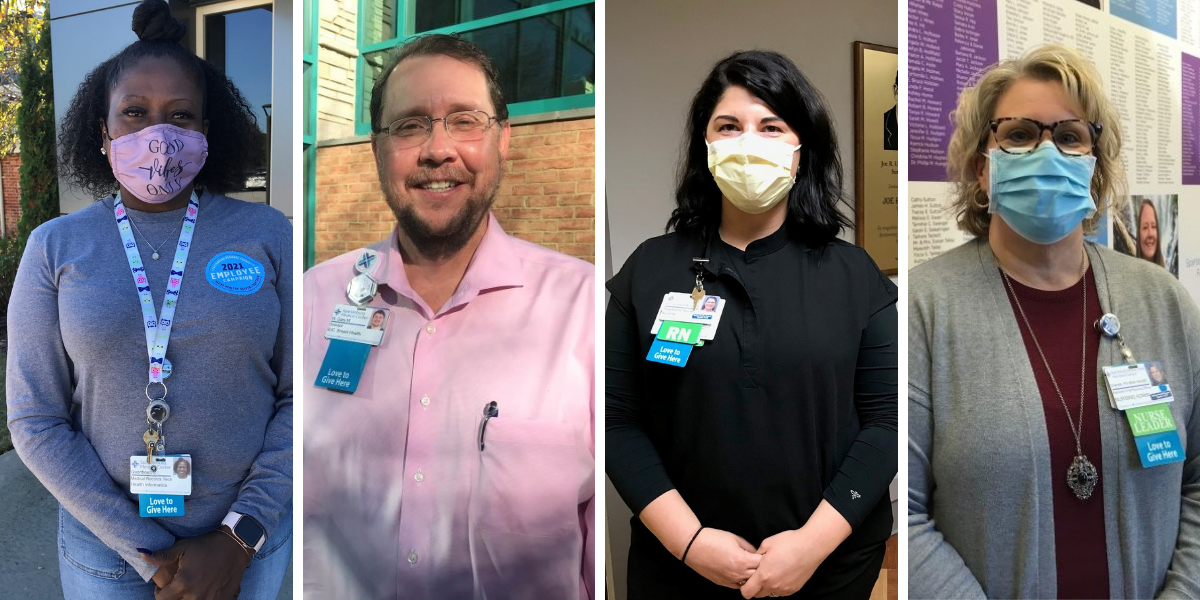 Employees give back in 2021
Spartanburg Regional team members give their all to serve patient needs and make our community a healthier place. In 2021, many extended this commitment by donating more than $870,798 to the Spartanburg Regional Foundation's annual employee campaign.  
"We have such a great team at Spartanburg Regional, and it means so much when they give back to provide this additional layer of support for patients and for each other," said Shelly Sinclair, senior director of philanthropy with the Foundation. "We are truly grateful." 
In 2021, areas receiving the most employee donor support included the Bearden-Josey Center for Breast Health Mammography Assistance program; Spartanburg Regional Hospice; emergency financial assistance for employees; and the Foundation's general fund, which supports an annual grants program for Spartanburg Regional departments and community non-profits. 
Year after year, Spartanburg Regional employees are among the Foundation's most loyal and generous donors.  
Read about what associates have to say about why they "love to give" to Spartanburg Regional: 
 
"The monies donated to the Foundation help to provide equipment, resources and services to our unique patient population and allow us to do our jobs better and more efficiently!" 
"This has been a very trying year for everyone. I feel lucky that I am in a position to help others this year." 
"Hospice patients hold a special place in my heart. I am so glad to be able to donate to help hospice patients and their families." 
"(I) have family that has battled cancer and (we're) given the best treatment. I am honored to give to these programs." 
"Sometimes, hardworking employees go through tough times; I'm thankful there is help available through the Foundation." 
To learn more about Spartanburg Regional Foundation, please visit RegionalFoundation.com.