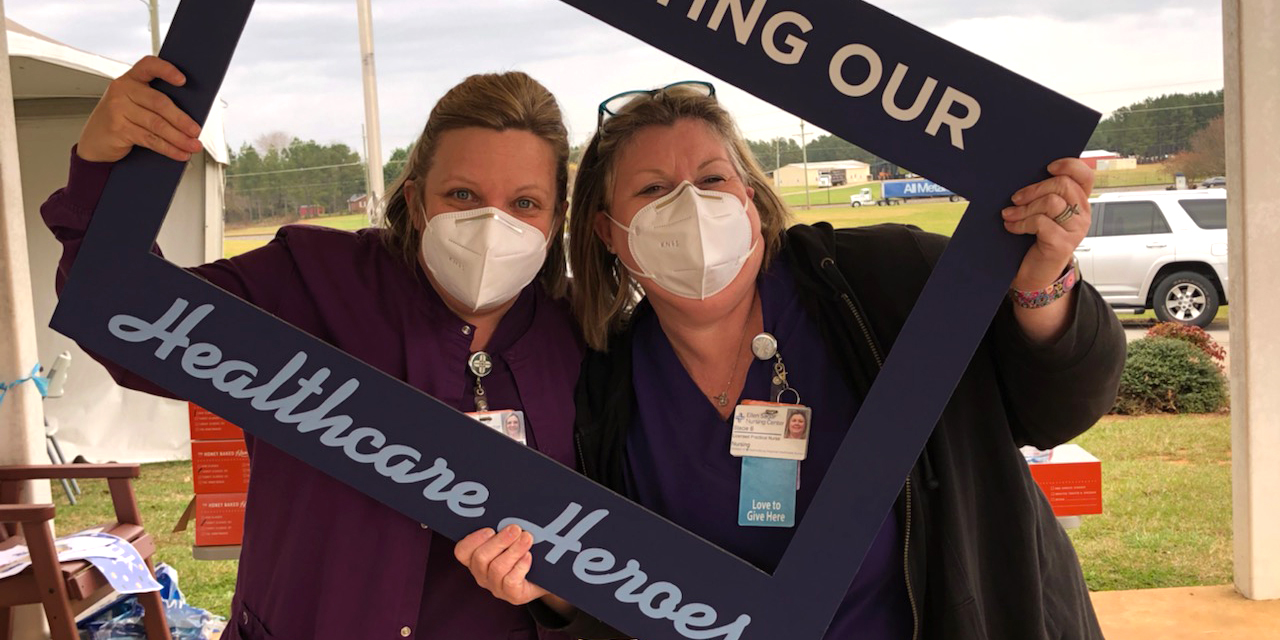 Employee support for Foundation strong in 2020
In a year unlike any they'd experienced before, Spartanburg Regional Healthcare System caregivers came through for our community.
Throughout the COVID-19 pandemic, their commitment to community health didn't stop at caring for patients. In 2020, Spartanburg Regional staff members donated more than $747,000 to the Spartanburg Regional Foundation's annual employee campaign.  
"For many of our colleagues, 2020 was the most difficult year of their careers. But they persevered and remained dedicated to taking care of community members in need," said Foundation Director of Philanthropy Shelly Sinclair.
The Foundation supports a wide range of projects and programs that support the work of healthcare professionals and directly benefit patients and families. Funds managed by the Foundation support preventive screenings and community education, direct assistance for patients facing financial hardship, education and training for nurses, technology and facilities upgrades, and more.  
"Many extended their commitment to the well-being of others by making gifts to the Spartanburg Regional Foundation. We are truly grateful for and inspired by their contributions," Sinclair said. 
During the employee campaign, associates may direct their gifts to funds that bolster their own departments or that address health needs they care most about. Some associates can also donate to causes that they are passionate about, such as breast cancer, heart health or hospice.  
The Foundation has an employee donation portal for employees to donate online and leave comments about their donation. Here are several of their testimonials (shared anonymously here to protect their privacy): 
"I love to support our community because this one day will come full circle to help my family, children and grandchildren." 
"This has been an extremely tough year for a lot of people. I hope my small contribution creates a positive impact for someone who needs it." 
"I donate to be able to make a difference in the lives of the most vulnerable members of our community. Most of us are only one life event away from needing that type of assistance." 
"I love working for an organization that has the sole mission to take care of our wonderful community." 
"It's great to see how employee donations are directly used throughout the hospital system and local community." 
To learn more about employee giving, contact Shelly Sinclair at 864-560-6467. You can make a donation to support patients in need at https://www.regionalfoundation.com/donate-now.