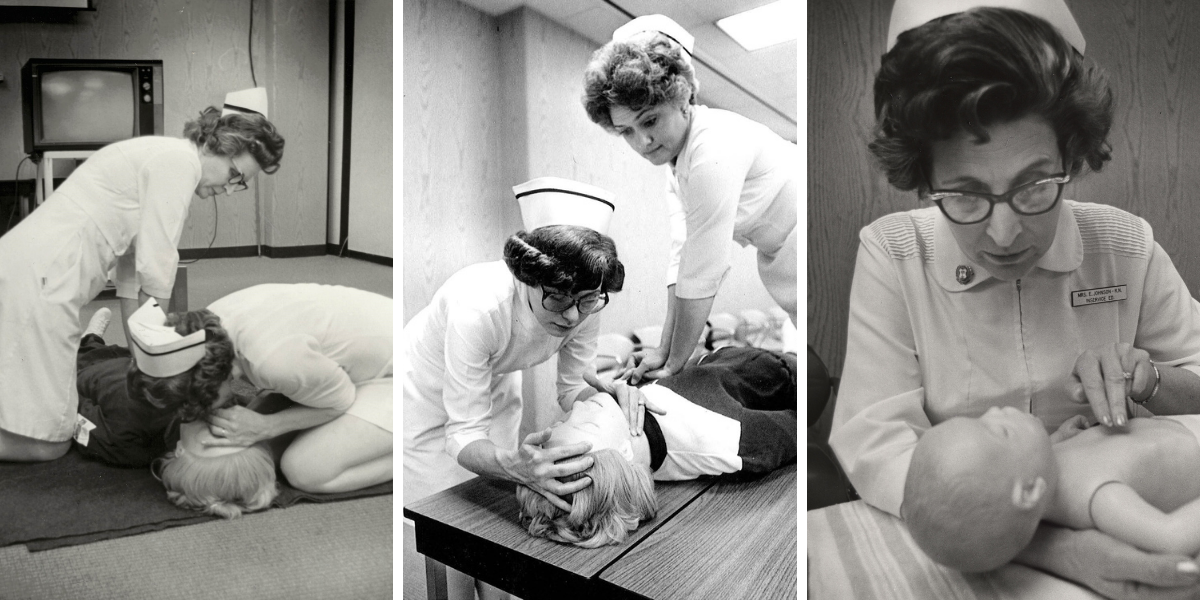 Education, critical care and CPR: Spartanburg General enters changing times
Editor's note: This weekly series celebrating the 100th anniversary of Spartanburg Regional Healthcare System is excerpted from "Commitment To Our Community: 100 Years of Spartanburg Regional Healthcare System."  
The 1960s and 1970s were a time of change in the United States with the civil rights movement, the space race and the war in Vietnam. Health care changed as well when the world saw the first heart transplant and the development of vaccines for measles and mumps.
There was a shortage of physicians, especially general practitioners, while the number of doctors who practiced a medical specialty began to increase. Nurses also began to specialize.
The leaders at Spartanburg General recognized that increasing specialization and rapid changes in medical practice would require more well-trained personnel. Hospital leaders developed relationships with Spartanburg Technical College and local high schools to prepare nurses, nurses' aides, lab technicians and other skilled patient-care staff.
In 1960, the hospital began a program to train practical nurses, a designation similar to today's certified nursing assistants. Spartanburg General also bolstered its in-service education department with new classes and additional faculty led by Joyce Littlefield, a nurse who had joined the staff in 1957.
Littlefield established a robust staff development program. She also taught in the Spartanburg General Hospital Nursing School.
Cardiopulmonary resuscitation, or CPR, a lifesaving technique developed in 1960, required a massive training program for healthcare providers. At the urging of a physician who provided training for the American Heart Association, Littlefield received certification and brought CPR to Spartanburg General. She taught the county's first CPR symposium at the county health department.
Spartanburg General's proximity to Interstates 85 and 26, along with South Carolina's reputation for risk of heart disease, meant a greater need for well-staffed, well-trained critical care units. "Critical care — coronary, neurology and intensive care — that was our big job between 1968 and 1971," Littlefield said. "We began to train people to work in those units, as well as in emergency, and even guided them toward those areas because of the need."